Ethicon vs. COVID-19
Ethicon
Overview
Ethicon is a business that deals with medical devices, which means that their innovation could be many things. However, the recent innovation for Ethicon is actually service. Due to the current events caused by the COVID-19 pandemic, the way Ethicon supplied their customers had to change. They needed to find alternative ways to not only sell their equipment but also advertise their new products. They also needed to know what equipment would be in higher demand than others as a reaction to the changing market due to the virus.
Authors
Kholoud Elnokaly
Lynn Nevins
Jhonar Grabiel
Michael Arcangelo
muhammad raza
School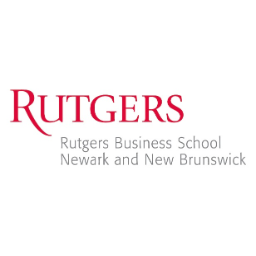 Rutgers Business School
Professor
Joseph Markert
Innovation
As mentioned above, the innovation for Ethicon was a new kind of service; they needed to find ways to get their products to their consumers, as well as promoting new products in new ways.
This innovation came to fruition recently in 2020. Their specific innovation is making sure that hospitals have enough inventory of the equipment needed at times when treating COVID-19. The second part of this innovation is figuring out how to launch a new product without going into hospitals physically because salespeople are not allowed to go inside hospitals since the virus.
The people who were mainly in charge of the innovation were the following departments: Research and Development, Supply Chain, and Commercial; which is made up of market and sales. First, R&D comes up with a design, then the supply chain takes over and makes the product. Finally, Commercial is in charge of launching the new product.
Because of restrictions related to COVID-19, salespeople were unable to physically meet with surgeons to introduce new products. As a result, Ethicon had to find a new way to demonstrate any new products they had. They needed online modules to learn and study to demonstrate the new equipment. As for services, many elective surgeries got postponed due to the virus, and others became more frequent, so Ethicon had to find out the products most needed and had to make sure the hospital had plenty of stock so they could treat their patients. The most important thing is that the patients got the treatment they wanted when needed.
Inspiration
The outside forces of the organization such as the social pressures, economic issues such as unemployment, and especially health issues including COVID-19 are the main reasons for the innovation. According to Vikas Rawat, the manager of Ethicon, " ... at everything being shut down hospitals were under a lot of pressure, so we need to just figure out a way of how we're going to do our go-to-market strategy as well as supporting our sales, supporting the surgeons, supporting the hospitals in total, so one of the things we did for a manufacturing perspective is tried to keep the manufacturing sites open and we have to get what we have pretty updated with the CDC mandate relatively quickly".
Their inspiration was to meet the needs of patients and hospitals during this crisis. The company has experienced some challenges and had to align their business model in a way that respects the CDC guidelines. For that, Ethicon had to improve manufacturing, marketing, and sales processes by changing the way they deliver products and improving how employees and consumers learn using technology-enhanced learning such as online learning or e-learning.
Ethicon's purpose is to supply its customers with their products as needed to avoid any falling health and scarcity of materials. As mentioned by Vikas Rawat, a Senior Financial Analyst at Ethicon, "as a healthcare company, we had to make sure that the hospitals have enough inventory of our product and also the patients will have enough product as they need."
The innovative change of Ethicon still relates to the purpose of the company. Ethicon continues to focus on elevating the standard of care—working to expand patient access, improve outcomes, reduce health system costs, and drive value. The company used its technology to help the medical field and patients to recover faster and live longer, more vibrant lives.
Overall impact
The overall impact of this innovation is that it has helped many countries around the world provide health care for people who cannot afford basic health care needs. It has helped many countries gain the basic requirements for surgery products. Ethicon's innovation has turned to many countries that had limited healthcare and provided them access to lifesaving products during harsh situations. Many countries around the world rely on these products since they have become essential due to pandemic. People who are not able to afford expensive care can now rely on Ethicon products because they provide people with services and products that are affordable and accessible.
Short-term effects have encouraged the company to supply more products during emergencies and to aim to help more people. In the long term, Ethicon aims to increase its range of products to suppliers around the world. It has helped improve surgical outcomes and made surgery safer for people in countries who did not have enough or any reliable resources in the past.
Business benefit
Ethicon's innovation of internal business operations benefits its business through continual sales capabilities throughout a downturn in the market. Many businesses have been detrimentally hurt due to the pandemic of COVID-19. The healthcare industry particularly experienced disruptions due to the massive demand for COVID-19 care and a shortage of hospital space available for patients and an overall downturn in elective surgeries. Due to the massive strain put onto hospitals as well as the hysteria of people not wanting to undergo surgery in fear of catching the virus, surgical equipment demand had fallen. This is the impact the virus had on Ethicon through its consumers.
The impact on Ethicon's business includes major disruptions in how the business had normally been operated. As Vikas Rawat explains, "the sales force could no longer go into hospitals to advocate and push sales of newly innovated products to surgeons". This is a sales practice that is as old as the business itself. This lack of ability to educate the consumers about new products forced the company to find an alternative. Ethicon found ways to educate its consumers electronically instead.
Ethicon also experienced disruptions in the ability of their own employees to continue their operations through the lockdown. Supply chains were at risk of disruptions as a result. Through this forced endurance of both having decreased demand for medical equipment from consumers and an essential change to operations, Ethicon has changed for the better in preparation for the future. As Ethicon has a "major market share in most of the products [they] serve", as described by Vikas Rawat, they learned a lot through changing their overall operations and have allowed themselves to be better prepared for the future. Even though the market demand overall had decreased due to the virus initially, because Ethicon was able to adapt their operations of how they sold their products through changes in the supply chain and different methods of educating the consumer, they did not experience a large downturn in sales. This also caused the market to not experience a shortage of what Ethicon supplies.
As reported by Johnson & Johnson, the company has not experienced a large downturn in net earnings over the pandemic. Taking a look at the company's financial reports, for the fiscal six months ended on June 28, 2020, and June 30, 2019, we can see comparable net earnings of around nine billion dollars in both periods. These continual earnings show that the newly adapted business model for supplying medical devices to hospitals has not allowed the pandemic to wound Ethicon's earnings in the long-term.
The adapted business model which allows Ethicon to continually provide medical equipment to hospitals has benefited both hospitals and their patients themselves. Ethicon is a market leader in most of the products they provide. With the disruption of COVID-19, they had to change the way they did business. If they had failed in their new business plans designed to adapt to the virus, then many hospitals would have gone without or experienced major delays to equipment essential to saving lives. Throughout the pandemic, COVID-19 has not been the only threat to human lives. Other diseases continue to plague the general public. Without the continual production and supply of essential medical devices, patients all over the country could have gone without the treatments they needed. "Critical procedures were not impacted" through disruptions of Ethicon's supply. "Ethicon supplies every major hospital in North America" and there were no backorders or supply disruptions, Vikas Rawat stated. This allowed the surgeons to perform the surgeries their patients needed.
Social and environmental benefit
Environmentally, Ethicon continues to "follow the CDC guidelines" and perform their production and services ethically, even amidst all the disruptions in their marketplace, per Rawat. Although there had been a downturn in the number of elective surgeries people had been receiving due to all the changes of COVID-19, this does not mean that surgeries completely subsided. The demand may have fallen or delayed, but surgeries essential for people's health still needed to be supplied by surgeons who needed to be supplied by Ethicon.
In a study of COVID-19's impact on global surgical volumes through the analysis of an app used by anaesthesiologists for surgical purposes, it has been observed that immediately after the WHO declared a pandemic, these surgeries had experienced a large drop. However, immediately afterward, in the following months, the trend started to increase yet again. People are always going to need surgery equipment, and thanks to Ethicon not allowing the major disruption of short-term demand to affect their overall supply chain, people can get the surgeries they need.
Interview
Vikas Rawat, Senior Financial Analyst at Ethicon
Keep this story going! Share below!
Ethicon
Cincinnati, Ohio, US
Business Website: http://www.ethicon.com
Year Founded: 1886
Number of Employees: 1001 to 5000
Ethicon is a subsidiary of Johnson & Johnson that manufactures medical devices, mainly Sutures, Endocutter, Endoseal, and Biosurgery. Ethicon is committed to serving doctors by offering medical devices that speed up patient recovery, training, and various medical tools.