Eradicating Polio in the world
Sanofi Pasteur
Overview
The Global Polio Eradication Initiative (GPEI) is an initiative created in 1988, just after the World Health Assembly resolved to eradicate the disease poliomyelitis.
Sanofi Pasteur plays an important role in this initiative, as it is one of the biggest polio vaccine manufacturers in the world.
GPEI and Sanofi Pasteur have had to innovate and change their strategy along the way to accomplish their goal by adapting the production and supply of the vaccines (oral and injected) needed to fulfill each country's needs, helping solve SDGs number 3, 8 & 17.
Authors
Cesar Mascareñas
Maria Gongora
Daniel Sánchez

Rodrigo Dominguez
Alejandro garrido
School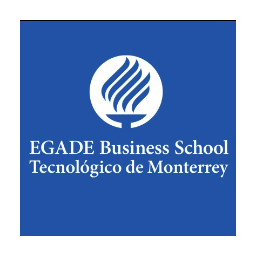 EGADE Business School Tecnologico de Monterrey
Professors

Consuelo Garcia-de-la-torre
Francisco Layrisse
Innovation
GPEI is led by the World Health Organization with cooperation from several partners such as UNICEF, CDC (Centers for Disease Control and Prevention), Rotary International, The Bill and Melinda Gates Foundation, as well as private pharmaceutical companies, such as Sanofi Pasteur, who help produce and supply the vaccines.
In this particular case, Sanofi Pasteur' vision (that no one suffers or dies because of a disease that could be prevented from vaccination) matched up perfectly with GPEI's mission, which is to eradicate this disease from the world, so they began a commercial relationship where UNICEF acts as an intermediary (buyer) and Sanofi Pasteur is responsible for the development and supply of the Polio vaccine on a global scale. The funds required to buy these vaccines are provided by the different partners (NGOs and other organizations) mentioned above.
To reach as many countries and children as possible, Sanofi Pasteur and UNICEF have developed a differentiated pricing strategy that takes into account each country's economic status. High earning countries buy the vaccines at a higher price than middle income and low earning countries, therefore helping fund or subsidizing the vaccine for those countries who need it the most, while still allowing Sanofi Pasteur a small but sufficient operating margin to continue developing and producing the different types of Polio vaccines that the market requires.
GPEI's original goal was to eradicate Polio by the year 2000 by applying the vaccine to all kids in the world, however, there have been several complications and detours that have led to major strategic changes and an extended date for this goal.
Inspiration
The inspiration behind this innovative initiative was the successful eradication through vaccination of smallpox in 1980, as well as the alarming number of children who died or had lifelong sequels from a disease (Polio) that could be prevented through vaccination. In 1988, 1,000 kids per day were left paralyzed from this disease throughout approximately 120 countries.
Furthermore, we believe that the inspiration to continue aiming for this goal, which is the eradication of Polio in the world, comes from the success and milestones achieved over the last 28 years through the implementation of vaccination programs all around the globe. As mentioned during the interview, because of this vaccination program, 99.9% of the cases have been eliminated, thus avoiding 16 million paralysis cases and 1.5 million deaths. Nowadays, wild poliovirus is only present in two countries.
Overall impact
The overall impact of this initiative can be seen or evaluated through compliance with the 3 different SDGs applicable:
1. Good health and well-being: As mentioned above, this initiative has had an enormous breakthrough and it is close to being a success in the eradication of Polio. The presence of wild poliovirus is down to 0.01% of what it used to be in 1988 and 1.5 million deaths, as well as 16 million paralysis cases, have been avoided over the past 28 years.
2. Decent Work and Economic Growth: Given that the amount of Polio vaccine doses produced and sold by Sanofi Pasteur every year totals more than 350 million, this has a significant impact on employment generation and economic growth in the areas surrounding the production plants, as well as on many other countries where the supporting areas/staff are located in order sell and distribute the vaccines all over the world.
3. Partnership for the Goals: We find this initiative to be a clear example of the great things that can be achieved by the partnership of two or several organizations with a common goal. The initiative is led by the World Health Organization with cooperation from several organizations such as UNICEF, CDC, Rotary International, The Bill and Melinda Gates Foundation, as well as Sanofi Pasteur, among other private pharmaceutical companies.
Business benefit
The benefits of cooperating or being a part of this initiative for Sanofi Pasteur, are mainly related to employment generation within the group and the ability to offer continuous professional growth for their employees. Also, it has opened new investment opportunities throughout the years, as the types of vaccines and technologies used have changed and the doses required by the different governments and entities around the world have continued to increase.
Producing and selling the different types of Polio vaccines (high volume – low margin products) has also allowed Sanofi Pasteur to capture a significant amount of market share and develop strategic partnerships with health organizations and governments, who help continue improving Sanofi Pasteur's credibility and international reputation. This allows Sanofi Pasteur to offer and eventually sell other of their more complex or highly developed vaccines (low volume – high margin products) that can help prevent several deadly diseases to these entities.
In 2019, Sanofi Pasteur produced and sold around 365 million doses of polio vaccines, which represent more than 36% of all the vaccine doses (different diseases) produced by Sanofi Pasteur that year. In comparison, the total sales in USD for the same vaccines (polio), represented only about 4% of the total sales of the company.
Social and environmental benefit
This innovation, and specifically the production and distribution of the Polio vaccines benefit society by improving the possibility of eradication of a very serious disease that can lead to death or lifelong sequels (paralysis) on many children.
There are currently two types of technologies (vaccines) that are used in this initiative:
1. The Oral Attenuated Vaccine (OPV): A live attenuated virus vaccine. There are trivalent vaccines that include serotypes 1, 2, and 3, bivalent with serotypes 1 and 3, and monovalent (serotype 2) of the poliovirus. According to the World Health Organization (WHO), its use is recommended as a global strategy for the eradication of the disease, in countries where there are still cases due to the wild poliovirus. It would also be indicated for the control of epidemic outbreaks.
2. The inactivated polio vaccine (IPV): Contains inactivated viruses. Includes poliovirus serotypes 1, 2, and 3. It is used as a combined vaccine.
Interview
Dr. Cesar Mascareñas, Global Medical Head - Pediatric Vaccines
Keep this story going! Share below!
Sanofi Pasteur is the vaccines division of the French multinational pharmaceutical company Sanofi. Sanofi Pasteur is the largest company in the world devoted entirely to vaccines.