Equal Opportunities for Deaf Taxi Drivers
Yandex. Taxi
Overview
Yandex.Taxi, being the most popular information service for ordering a taxi online in Russia, has designed and implemented an innovation project aimed at adapting their business model to hearing impaired and deaf drivers. Thanks to new technical features in their app the work of deaf and hearing impared drivers became easier. Yandex.Taxi's innovation contributes to solving the problem of employment for hearing impared and deaf people. Moreover, it provides comfortable working conditions for drivers with hearing problems and provides safe taxi rides for the clients.

Authors
Maria Kara
Irina Vovk
Роман Руфов
Dmitry Piruev
SERGEY LAPSHIN
Erdni Bataev

Olesya Zalevskaya
School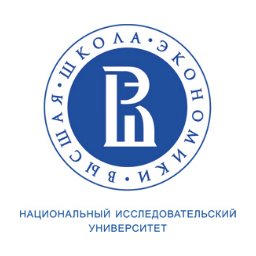 National Research University Higher School of Economics
Professor
Ekaterina Ivanova
Innovation
Previously, taxi drivers with hearing problems experienced a lot of difficulties in communicating with the clients. Also the clients could not always immediately understand why the driver did not answer the question or asked them to write rather than to speak. It was a big problem.
Moreover, it was necessary to make passengers emotionally comfortable on the trip. It is important for them to be notified in advance that the driver is hard of hearing or deaf, to understand how to behave in this case and how to communicate with such drivers. After update Yandex.Taxi app shows that the driver is hearing impaired or deaf and accordingly asks the client to specify the arrival address in advance, and also informs that it is preferable to write in the chat, rather than to call.
Yandex team also updated the app to make the chat between a deaf driver and a passanger more convenient. They added special signals that help to automatically ask the driver for more common requests: to drive slowly, to make the music quieter or to stop right here.
The application for drivers "Taximeter" must be specially adapted for work and taking orders, the driver may not hear the signal of a new order, so it is important that in the program in which driver works, there were other signals – visual ones. Now the preference is given to a visual rather than to an audible alert, a blinking screen, for example, greatly simplifies the work for drivers.
Inspiration
Updates for deaf and hearing impaired drivers were added in Yandex.Taxi. Now passengers will be warned in the service application that the driver with hearing problems will come to them. Then passenger can contact him/her via a chat. Moreover, passengers will be asked to indicate in advance the point of arrival. Such innovations provide an opportunity for people with hearing disabilities, who usually find it difficult to get a permanent job. "We give more access to work to different people," said Daria Zolotukhina, the Head of Brand Communication at Yandex.Taxi. More drivers would be attracted to work in Yandex.Taxi thanks to the new updates.
The idea for this innovation came from the desire to make the work of drivers more convenient. "We have the Big Change program - this is the program in which we make various improvements for drivers," said Daria Zolotukhina. Members of this program wanted to help different people and attract new drivers. Now deaf and hearing impaired people have more opportunities to get a job.
Overall impact
There are more than 13 million people with hearing problems in Russia. It is a huge number. Can you imagine that 8% of the population regularly experience hearing problems? Compared to people with normal hearing, they face notable challenges in finding jobs due to communication difficulties. Yandex.Taxi Innovation is making communication between hearing impaired drivers and their passengers more convenient and comfortable. For example, the Yandex.Taxi app informs passengers when their driver is deaf, instructing them to use text messaging for any questions. For deaf drivers, the app provides visual notifications. Thus, Yandex.Taxi is opening up working opportunities for hearing impaired and deaf people.
Yandex Taxi short-term effects include providing earning opportunities for hearing impaired and deaf people and making more comfortable and safe trips. Whereas long-term effects include decreasing unemployment in the deaf community, forming positive relation to people with disabilities and reducing inequalities in society. Since the project launching, more than two thousand hearing impaired and deaf drivers have joined Yandex.Taxi. Drivers have mentioned that app is becoming more convenient. Also, there is a trend in the reduction of clients rejections as they are understanding ways of communication with such drivers.
Business benefit
Chasing for great and notable social goals, businesses should remember about their financial KPIs. This solution helps to reach significant achievements both in social and business terms. Despite the project has not been completed yet, it is obvious that it will substantially affect firm's economic stance. The Russian taxi transportation market rockets with compound annual growth rate of 14% and equals to 575 billion rubles. The total number of taxi-drivers is 584 thousand, which means that one taxi-driver earns approximately 900 thousand rubles for the company per year in terms of revenue. According to statistics, there are 180 thousand people with significant hearing disabilities in Russia. It makes up about 0.15% of population. Considering given data we can conclude that there are about 1 thousand potential deaf taxi-drivers, who cannot work without special platform. Suggested solution allows Yandex to provide those taxi drives with jobs. It potentially results in additional revenue gain by 900 million rubles.
Besides financial benefits, the solution decreases waiting time and contributes to better client experience during the whole taxi journey. Overall, it retains current customers and attracts new ones. Moreover, it improves positive brand perception of the company on the Russian market by making its contribution to greater global goals such as reducing inequality between healthy people and people with disabilities, decreasing discrimination by physical disabilities. It provides decent jobs and labor conditions for those who despetately need them. All these measures bring down poverty in the country. Thus, the solution forges a sustainable community letting more people into an active life and stimulating a fast economic growth.
Social and environmental benefit
In general the project affects society and the wellness of disabled people. It is more common for developed countries to take care about working conditions for disabled people. Today in Russia there is not enough attention given to such issues. That is why Yandex.Taxi project touches on this issue of the day and brings some significant societal benefits:
• Job opportunities for hearing impaired and deaf unemployed people
• Comfortable work conditions for hearing impaired and deaf drivers
• Communication between passengers and drivers became more convenient.
Providing disabled people with job opportunities Yandex.Taxi represents the best case for other taxi services and even companies from other industries. By hiring disabled employees and making their work comfortable Yandex.Taxi serves as a role-model for the whole business community in Russia. As a result, workplaces are becoming more diverse and accessible for people with disabilities, who could also add their talents and bring new ideas and solutions for the common good.
Interview
Daria Zolotukhina, Head of Brand Communication
Keep this story going! Share below!
Yandex.Taxi is an information service for ordering a taxi online. Thanks to a technology, it helps users quickly find the nearest available taxi, and drivers - the nearest passenger. Customers choose their destination - and the app shows them the exact cost and the route. The service is currently available in 11 countries, including some of the European and African countries. The number of trips ordered through the Yandex.Taxi platform exceeded one billion in 2018. Yandex.Taxi and Uber merged their services and businesses in Russia, as well as in Azerbaijan, Armenia, Belarus, Georgia and Kazakhstan in 2018 and now they operate under a single brand Yandex.Taxi.