Enzymes that Clean the World
Biokaab
Overview
The innovation created by the company is designed mitigate the use of toxic chemical agents that damage the environment through maintenance activities in industrial processes. The company offers biotech solutions to create a sustainable way to reduce operational costs through a high-performance, 100% natural deep decontamination cleaning product.
Authors
Laura Olguin
Imelda Miranda
Alfredo Osete
Pedro Muniz
School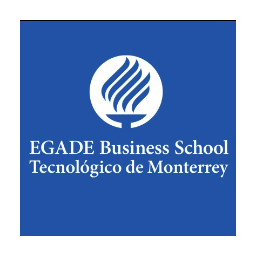 EGADE Business School Tecnologico de Monterrey
Professor
Ezequiel Reficco
Innovation
Biokaab offers an innovative alternative to the toxic chemicals normally used for cleaning productions lines. They offer a range of biodegradable enzymatic products developed as alternatives for hygiene and sanitation in metal-mechanic production lines, food grade production and areas susceptible to biological contamination such as hospitals, clinics and public areas.
Formulated with surfactants that solubilize grease, thanks to the perfect combination of anionic and non-ionic agents, the product is not corrosive or harmful to the body or hands of personnel or to treated surfaces.
The enzyme cleaner is made 100% with natural components, including citrus extracts, herbs, and elements extracted from nature, which make it a non-toxic and environmentally friendly product.
It has degreasing and natural disinfectant properties. In addition, it replaces all substances used for cleaning in a single product. Its deep cleansing process was inspired by the human metabolism, in that it is an enzyme-based breakdown fat and dirt molecules.
Inspiration
Daniel Fosado, current CEO, has more than 15 years of experience as an industrial consultant. His partner, Daniel Alberto Alfaro, is a chemical researcher who has worked on the development of enzyme-based products for more than 10 years.
Together, they realized the excessive expense of economic resources, energy, water, CO2, time, and human labor in the cleaning of production lines.
There are toxic substances, highly corrosive to the equipment, each for a specific purpose during the cleaning process: acids, caustic soda, soap, disinfectant, each must be diluted and cleaned with water separately. 310 kg of toxic waste are released every second by industrial units into the air, soil and water.
Overall impact
Biokaab offers a sustainable way to reduce operational costs and time decreasing the toxic footprint.
Impacts of Biokaab:
• Reduces time and cleaning steps
• Reduces water and energy use
• Increase lifetime of parts and epoxic flooring
• Truly biodegradable: doesn't affect wastewater
• It doesn't pollute water
• Reduces chronic diseases
• Completely safe for humans and no humans
• Reduces incident risks and fines
• Food grade: eliminates 99.9% of bacteria
Evidence:
Using Biokaab, a leader company in the processed food sector and in the Mexican food segment in the United States, got the following results:
• Reduction 50% the cleaning stages of production lines (from 6 to 3).
• 40% less water, 50% less time
• 60% Increase equipment parts lifetime
• Increase >50% cleaning and disinfection efficiency (ATP Test)
Business benefit
• Biokaab not only sells a product, it also provides solutions based on a free industrial consultancy.
• Biokaab offers safety and prevents reprocesses.
• Extends the operating time of production lines (less time to wash them).
• Direct impact on the income statement through less operational costs.
Social and environmental benefit
Biokaab's products have proven applications thanks to their formulation based on enzymes. These citrus and herbal extracts do not contain hazardous substances. Their use leads to a reduction of pollutants to waste-water discharges, providing real benefits for the workers health, preventing occupational risks, and reducing the maintenance and wear costs of equipment and surfaces.
Benefits:
• Reduce the toxic footprint.
• Reduction of contaminants to water discharges.
• Benefits for workers' health
• Prevents occupational hazards.
Interview
Daniel Fosado, MSD
Keep this story going! Share below!
Biokaab
San Luis Potosí, San Luis Potosí, MX
Business Website: https://biokaab.bio/
Year Founded: 2017
Number of Employees: 2 to 10
The company produces a high performance, 100% natural product based on enzymes and natural extracts that is used for cleaning industrial production lines.