"Environmentalists at Heart"
Biofuel Innovations
Overview
Biofuel Innovations is a for-profit business which has based their operations on an existing model. Their innovation utilises cooking oil which goes to waste from local restaurants, and transforms them into fuel which can be used by vehicles. Recently, in the month of February I had the honour of meeting the CEO of 'Biofuels Innovations', Rebecca Yee, where we sat down and spoke about her innovation, her plans for the organisation's future and its impact on sustainability. This innovation helps address 3 sustainable development goals, 'responsible consumption and production', 'good health and well-being' and 'climate action' through reducing carbon emissions.
Author
Rebecca Techer
School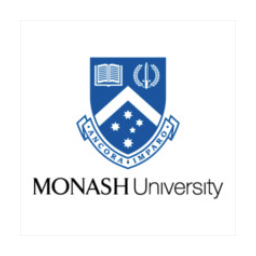 Monash University
Professor

Gitanjali Bedi
Innovation
The idea for the biodiesel innovation came about through Rebecca and her business partner sharing a concern for the impact excess carbon was generating in the atmosphere, "carbon is a huge issue" she says, and states that they are "environmentalists at heart". Therefore, it is no surprise that their passion for the environment gave them a sense of purpose to contribute to sustainability in the future.
After sharing similar interests and a concern for the environment, Rebecca along with the help of her business partner launched their first plant in Dandenong, with each applying their knowledge of business and engineering to the innovation.
Inspiration
The notion of creating the biodiesel innovation stemmed from the idea of Rebecca and her business partner depicting an interest in the impact carbon emissions were having on the present environment. The concentration they both had toward sustainability, slowly turned toward a potential career pathway for them as this idea "started as a hobby" according to Rebecca, and is now their main source of motivation.
Additionally, their pathway soon led toward an innovation that would soon change the market for the better with the purpose of targeting carbon emissions. Rebecca confirms that they set out on a "mission to reduce carbon", and hence their business fosters this idea in every aspect from inputs all the way through to their final output.
Overall impact
Environment:
Among having objectives and a drive for reducing carbon in the atmosphere, there are multiple positive impacts which stem from their biodiesel innovation. Firstly, biodiesel positively impacts the environment. Through converting cooking oil into a form of diesel to be used in vehicles, this has the potential to reduce the level of carbon (CO2) being injected into the atmosphere, ("About Biodiesel", n.a).
Thus, 'Biofuel Innovations' is aligning their operations with the 12th Sustainable Development Goal (SDG), which concentrates on 'responsible consumption and production'. The biodiesel innovation aligns well with this goal as it fulfils the foundation of 'sustainability', which conveys that 'future generations' should be kept in mind when carrying out business operations, (Meng, 2015). Therefore, their innovation is accounting for 'future generations', and contributing to a reduction in carbon through vehicles will result in the long-term minimisation of pollution. As a result, biodiesel satisfies this goal as it is 'considering natural resources' on a constant basis throughout its processes, (Akinsemolu, 2018).
Accordingly, the 13th SDG of 'Climate Action' is also being considered by 'Biofuel Innovations', as their objective is aligned with eliminating carbon emissions. Hence their innovation addresses the potential harmful impact carbon is having on the environment, as their innovation is contributing to the solution of reducing CO2 in Melbourne through developing alternative fuel for vehicles.
Society:
While the biodiesel innovation is contributing to the welfare of the environment, it is also positively influencing society. Through being mindful of CO2's effects on the atmosphere, the biodiesel innovation is creating a more healthier form of living for people in society in the long-term. For example, as carbon emissions diminish this allows for better quality air, which in turn results in better health conditions for people in the community. Thus, the innovation compliments the 3rd SDG of 'Good health and well-being' as it is centred around enhancing the living standards of those in Melbourne.
Additionally, the biodiesel innovation is providing consumers with an alternative option for petrol. Therefore, this is allowing consumers to have a degree of influence in what goes in their vehicles and in turn allows them to contribute to a better environment. This notion is confirmed by the United Nations, who convey that 'human contribution' is the cause of 'climate change', ("Climate Change", n.a). Therefore, the innovation is bringing together a community of people who are like-minded in sustainability, to do their part in protecting their natural home, as well as giving them the opportunity to enhance their well-being and health in the future.
Business:
Overall, as much as the biodiesel innovation assists in positively impacting the environment and society, it also contributes to Rebecca Yee's local business. A key message which was taken away from the interview was that "you can have a business that's economic and sustainable" says Rebecca.
Therefore, through 'Biofuel Innovations' considering sustainability, they have been able to generate profit in their decision to concentrate on the greater good for the environment. Additionally, 'Biofuel Innovations' depicts that there is nothing wrong with making a profit as long as you have the intention to help where you can, according to Rebecca "if you're not making profit how can you invest in future generations". Finally, through 'Biofuel Innovations' basing their operations on sustainability, this attracts consumers with similar concerns which is good for business in the long-term.
Business benefit
Therefore, 'Biofuel Innovations' have encountered benefits throughout their operations. For example, their biodiesel innovation has created a point of differentiation between themselves and their competitors in the market. Additionally, they have been able to create a plant which generates profit and possesses the ability to promote sustainability. Accordingly, Rebecca mentioned that they have "projects in mind for expansion" and they have the objective to "foster a model which can be replicated". Thus, their business has benefited from their current focus on sustainability and has many potential benefits in store for the future.
Social and environmental benefit
The biodiesel innovation has had positive benefits for the environment and society. Through their innovation being founded upon diminishing carbon emissions, this is slowly achieving the goal of reducing CO2 and is minimising the contribution vehicles have toward pollution as we speak. Similarly, as CO2 decreases, biodiesel is paving the way for people to encounter better health conditions through enhanced quality of air and is contributing toward a promising future for society.
Reference List:
Akinsemolu. A.A. (2018). The Role of Microorganisms in achieving the Sustainable Development Goals. Journal of Cleaner Production, 186(1), 139-155.
Biofuel Innovations. (n.a). About Biodiesel. Retrieved March 8th, 2018, from www.biofuelinnovations.com.au/
Meng, J. (2015). Sustainability: A Framework of Typology Based on Efficiency and Effectiveness. Journal of Macromarketing, 35(1), 84-98.
United Nations. (n.a). Climate Change. Retrieved March, 8th, 2018, from www.un.org/sustainabledevelopment/climate-change-2/
Interview
Rebecca Yee, CEO
Keep this story going! Share below!
Biofuel Innovations is based in Dandenong South, and part of their work consists of transforming cooking oil into biodiesel for vehicles. The organisation is operated by Rebecca Yee the CEO and her business partner who have a passion for sustainability, and they have utilised their knowledge to tackle the issue of carbon emissions through their innovation.