Entrepreneurs with an Eco-Responsible Concept
La Jabonería Local.
Overview
As a result of health problems due to the consumption of contaminated food and poor handling of plastic waste, an eco-responsible business was born in cleaning products, home care and personal hygiene that seeks to improve living conditions.
"With this project, Jabonería Local seeks a business development taking care of the environment and educating the community," says CEO Jhon Tellez.
Authors
Stefania Rodriguez Caro
Yina Paola Estupiñan Martinez
School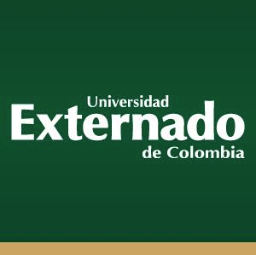 Universidad Externado de Colombia
Professor
Gustavo A Yepes López
Innovation
Innovation process of this organization is based on a three R strategy. "It takes as reference the rational use of inputs, the reuse of packaging for up to 10 times its useful life, and additionally, the recycling of packaging, which are delivered to foundations in order to generate new products so that they are not discarded to the environment, thus extending their useful life," says CEO Jhon Tellez.
This organization fosters a culture of responsibility towards the environment, guaranteeing the appropriation of this concept in each of the business processes: elaboration, training and commercialization.
Inspiration
The inspiration for this innovation was "the need to generate awareness about consumerist behaviors and attitudes that cause negative impacts on the environment which translate into predisposing factors for different diseases such as respiratory diseases, skin diseases, poisoning and even cancer, without the destruction of natural resources and ecosystems which generates fewer possibilities of life for us and our children," says CEO Jhon Tellez.
Overall impact
Jabonería Local is an organization with an important global impact, because "it is implementing a program of reuse and recycling of packaging of the products. The proposal is to educate the customer to reuse the packaging up to 10 times to reduce the consumption of plastic and ensuring its return to the distribution points, and by this way become part of the social work of recycling," says CEO Jhon Tellez.
At present, most cleaning products and their packaging are made from petroleum derivate, which release a series of toxic compounds (microparticles, vapors or gases), that pollute the environment. "La Jabonería Local uses Eco Responsible materials that significantly reduces environmental pollution," says CEO Jhon Tellez. Additionally it has implemented the strategy of the three "R's" to reduce plastic waste.
Business benefit
"The Jabonería local is an organization responsible not only with the environment, also with the well-being of people, offering products with eco-responsible materials," says CEO Jhon Tellez.
The strategy of rational use of inputs, reuse and recycling that this company has generates commitment to the environment and awareness over people who are acquiring these products because they are supporting the care of the environment.
This business could growth with the acquisition of franchises, a tool that will allow the expansion and positioning of the brand in the market as well as the generation of employment and economic growth.
"This organization is focused on fair trade which will eliminate intermediaries," says CEO Jhon Tellez. In the productive stages paying the real value to each one of the people or entities in the processes (administrative and productive) in this way will generate confidence between its suppliers and other people that work directly with the Jabonería Local.
"Franchises with affordable prices in which support is encouraged before, during and after its acquisition. People who have the initiative to start a business with their own resources or bank loans generates a significant economic risk, the philosophy of this organization includes accompaniment at all stages of the process, providing the necessary support for the survival and business growth of each franchisee," says CEO Jhon Tellez.
The business plan at the franchise level will have a social benefit projection for four hundred entrepreneurs, making forty thousand families aware of using eco-responsible products.
Social and environmental benefit
"The social and environmental benefit implemented by La Jabonería Local is focused on the strategy of the 3R, which covers all aspects beginning for the development of products and ends with the packaging," says CEO Jhon Tellez. The entire process of these products is focused on the use and care of resources, this strategy is winning because it makes end consumers feel that they are collaborating with the care of the environment.
Additionally the Jabonería Local is focused on fair trade in order to pay the real value for each transaction to each of the suppliers and/or people involved in the processes with the organization. This new style of business generates remembrance and trust in each person with whom it has a business relationship, because they will receive a fair payment with which they can live with dignity by providing a quality service.
"This business model allows those who acquire the franchise to generate independence, be their own boss and create their own company," says CEO Jhon Tellez.
"This business seeks to expand and generate recognition in the market," says CEO Jhon Tellez. For cleaning products, home care and personal use generating healthy lifestyles and rationalizing the use of products.
"According to initiatives of the Ministry of Environment, in the next 5 years there should be recycled 30% of plastic generated and also eliminate the use of single-use plastic. The Jaboneria Local aims to overcome the initiative of the Ministry, and recycle at least 70% of their packaging," says CEO Jhon Tellez.
Interview
John Téllez, Gerente
Keep this story going! Share below!
La Jabonería Local.
Bogotá, Cundinamarca, CO, Colombia, CO
Business Website: www.lajabonerialocal.com
Year Founded: 2017
Number of Employees: 11 to 50
"The Jaboneria Local is a business that generates a shared value proposal about cleaning products, home care and personal use (Care and Cosmetics). This business is based on a model of franchises to distribute them, and it includes training, monitoring and evaluation of results," says CEO Jhon Tellez. On the other hand, these products are elaborate with Eco Responsible materials, in order to reduce environmental impacts and to educate the consumer about recycling and reuse.