Enterprising People
COPE LTD
Overview
COPE LTD's keys ideas are:
"Leaving no-one behind"
Getting people with disabilities into work
Promoting social inclusion, by helping people to feel like they can contribute to society
Improving people's opportunities for development and getting them the skills they need
Creating quality, environmentally friendly handmade soaps
Creating furniture from recycled materials
Making food for Northlink Ferries and Surrounding Businesses
Authors
Mark Gray
Ewan Hamilton
Christopher Connelly
Ross Hinde
School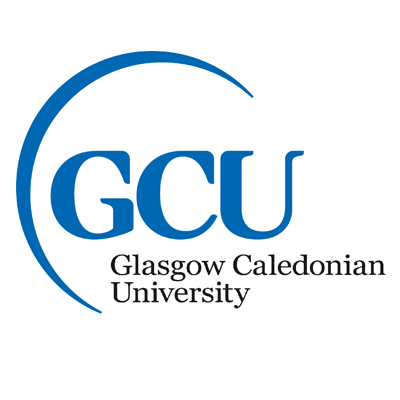 Glasgow Caledonian University
Professor

Alec Wersun
Innovation
COPE Ltd is an innovation-led social enterprise that was founded in 1998, by Frank Milsopp in the Shetland Islands, Scotland. The organisation was driven by a gentleman from the local area who felt that people with learning disabilities could contribute so much more than the opportunities that were being giving to them at that time.
The company's slogan is 'Enterprising People', which symbolises their innovation very well. COPE has five Business Units.
· Shetland Soap - making hand-made soap from natural ingredients,
· A Garden Centre that grows a variety of trees and bushes, and sells a wide variety of garden supplies.
· Shetland kitchen where they make wholesome home-made food and sell sandwiches to local businesses, including NorthLink ferries.
· And finally, Shetland Home where they build their own furnishings made from recycled materials.
What all these enterprises and innovations have in common is that all the workers producing goods for these enterprises have learning disabilities.
The ethos of COPE CEO Ingrid Webb, and organisational members, is that everyone has something to offer the world no matter what - regardless of any (dis)ability, and by putting these people into situations where they can contribute positively to society, they are not only helping these people to grow, but encouraging other companies to follow in their footsteps.
This innovation is linked to SDG 10, which is reducing inequalities by enabling people with disabilities to get into the world of work, gain new life skills, and contribute to society. According to the 2016 UnLtd Impact Report, the employment rate for those with learning disabilities was a shockingly low 6% in the UK, so by helping those with disabilities to develop skills necessary for the workplace, COPE is helping to raise this figure. The COPE innovation also contributes to the achievement of SDG 8, which aims to ensure decent work for all and economic growth.
It was always COPE's intention to run multiple businesses because they realised that one type of business did not suit everyone. By running different businesses they can mix and match skills the people with disabilities need. COPE helped to develop core skills, these being, planning and organising, teamwork, communication skills, literacy and numeracy, self-awareness, confidence and decision making.
In terms of expansion, COPE has a growth plan for the Shetland soap company, with the intention of taking the Shetland Soap nationally and internationally. They are seeking advice from the Social Enterprise Scotland network to on how to do this.
Inspiration
The initial inspiration for the company came when Frank Mislopp, noticed that the area was seriously lacking in opportunities for people with learning disabilities. It is thought approximately 15% of the population have some form of disability in Shetland. Ingrid told us: "He felt that people with learning disabilities were actually capable of a lot more than their opportunities were giving them the chance to do."
By recognising this gap in the labour market for people with learning disabilities it became apparent that there was a strong sense of frustration among many on the Islands. The attitude towards people with disabilities seemed to be changing positively, and pressure on public services led to government support for social enterprise start-ups becoming 'buoyant' - the perfect climate to create a social enterprise for the purpose for changing these people's lives in a positive way. The first step in this was the decision to start making sandwiches for the local authority and the surrounding area, eventually expanding into the larger organisation it is today.
Ingrid believes that if people are: "given the right support, and the right skills, in the right situation, they are as able to do something as you and I can, if not more so." Looking towards the company website it is a message clearly echoed in their vision:
"Everyone regardless of disability should have the opportunity to work if they so wish. Given the right conditions, all adults have the potential to contribute to our local economy and in doing so will learn to value themselves and others."
Being able to sell high quality products with great customer service has been a constant inspiration for COPE. They also believe they can be an inspiration to people worldwide, so they have a growth plan in place to promote their products in the UK, and then on a larger scale internationally.
Overall impact
COPE has had a huge impact on those with learning disabilities. They not only help develop the core skills but with the adoption of the WorkRight programme they also help improve existing employability skills focusing on what an employer looks for in an employee: punctuality and reliability, working well with others, completing tasks safely to the required standards and appreciating roles and responsibilities. Cope has also introduced the ASDAN award system, a programme that offers qualifications that develops skills for learning.
One of the most memorable impacts Ingrid has had with her time at COPE happened during the rebranding of the Shetland soap company. With the rebranding, COPE decided to encourage one of its employees to discuss their time at COPE and the impact that COPE has had on his life. Ingrid chose a young man, whom she described as being "extremely shy" and who was "struggling with his presence in the world".
Initially Ingrid's choice was met with hesitation as other members of COPE felt that the young man may struggle with having to speak in front of such a large crowd. However, over the course of a month and with the help of Ingrid and other members within COPE, they helped him to develop his speech and give him the confidence he needed to speak at the event. In the end, he could speak about all the positive experiences he has had being part of COPE, and after this he was even able to interview for a local radio station. Ingrid reflects on this experience as being one of the inspiring and more memorable moments in her time at COPE as it demonstrates what COPE is about - seeing the potential in people and showing that "given the correct conditions and support, people with a disability are capable of incredible things". COPE often use the hashtag "inspirational products by inspirational people" over twitter to promote this ideal throughout the company.
COPE also work with other social enterprises to offer advice as well as answer questions to help them improve such as "How did you improve what you were doing?" "How did you become more business focused?" "What motivated you to take some of the risks that you'd taken?" by answering these questions, COPE shared their knowledge and experience, helping these other social enterprises develop.
COPE has also had a positive impact on their local community, encouraging them to be more socially aware. The community has responded by being supportive. The community supports the Shetland Home company by donating goods for recycling, and supporting purchases of Shetland Soap Co. products - both these things have helped the business to flourish. Ingrid says "Our community is fantastic supporters for what we do" and "Being in Shetland is actually an asset" Showing that COPE Ltd is a valued company in the Shetland and COPE values its community.
Business benefit
The island of Shetland has become very aware of COPE's social activities, so much so that the company achieved a £1.2 million turnover over its 5 enterprises in 2016. Since 1998 when the company was created, it has gone on to provide working opportunities for many with learning difficulties, currently employing 7 people with disabilities as on-hand staff, with another 25 within COPE skill development courses. The success of COPE and its innovations has led to various awards and recognitions, notably winning Scottish Social Enterprise awards in 2015. Recently, the company also began work with Asda in their Social Enterprise Supplier Development Academy, to provide training and insight for small enterprises to help them grow. From this experience, COPE learned how to engage with large retailers. Shetland Soap Company is also looking at a Business to Business approach, aiming to sell their products to "really high end hotels and businesses". The company also has plans to create a documentary of their enterprises to gain more exposure for their works.
Social and environmental benefit
COPE has been working hard to provide great societal benefits. Producing soaps and skin care ranges, recycling furniture, catering events and providing all your gardening needs, COPE offers not only great products and great services to the community, but great opportunity to those with disabilities to develop invaluable skills, showing not only their customers what they are capable of, but proving it to themselves as well.
As well as social benefits the company's business units also reap environmental benefits in a number of ways: making soaps with natural ingredients (not chemicals), planting of trees with the Garden centre, and recycling furniture which is helping to protect the environment. COPE has created opportunities for a demographic that previously struggled to find employment and challenges the perceptions held about those with disabilities, showing that with the right support and the right opportunity everyone is capable.
COPE has been recognised for these achievements, receiving the Social Enterprise Scotland award for 2015 and was one of the finalists for Social Enterprise UK 2015.
Interview
Ingrid Webb, Interview
Keep this story going! Share below!
COPE LTD
Shetland Islands, UK
Business Website: http://www.cope.ltd.uk/
Year Founded: 1998
Number of Employees: 11 to 50
Cope Ltd is a social enterprise dedicated to improving the lives of people with disabilities. COPE has several businesses, and hires people with disabilities to work in all of them. Their ongoing work has improved the lives of many.