Ensuring a Quality, Affordable and Accessible Education for all Indonesians
Ruang Guru
Overview
The innovation is an educational platform that connects teachers and students. Innovation emerges based on the needs of Ruangguru users. The latest innovation in the Ruangguru application includes downloadable PDF versions of quizzes. Users can then print them out, complete their quiz on a piece of scannable paper, scan their quiz sheet using the Ruangguru application, and they will receive immediate assessment regarding their performance on the quiz.
Author
Fajar Anggakusumah
School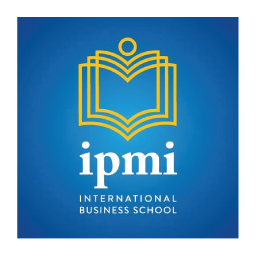 IPMI International Business School
Professor

Amelia Naim Indrajaya
Innovation
Co-founder and CEO Belva Devara and Co-founder and CPO Iman Usman are involved in the innovation creation. The innovation relates to a sense of mission, the purpose or meaning of Ruangguru's innovative technology is rooted in its mission to provide equal access to quality education through technology. Anytime, anywhere.
Inspiration
Belva Devara and Iman Usman came up with the innovative idea to create Ruangguru because they understood the need to widen access to quality education as well as quality teachers. Ruangguru came from both of their needs when they couldn't find quality teachers to prepare them for their graduate school application.
Overall impact
Ruangguru has received feedback and reviews from hundreds of thousands of users about their grade improvement and a better understanding of school subjects upon using Ruangguru regularly. The goal is to improve the quality of education that students receive and for Indonesia to perform better on the PISA OECD ranking, and get higher PISA scores.

One of their social programs, where they provide free access to Ruangguru's in-app supervised study group called digital boot camp, have helped those unemployed who receive the program in finding jobs. Our data shows that 62% of those unemployed who received the program had jobs upon the program's conclusion.
Business benefit
Innovation drives the business: growing the user base to 15 million users and creating jobs for about 4000 people.
Social and environmental benefit
Ruangguru collaborates with multiple stakeholders like private companies and the government in providing scholarship and free access for students and teachers so they can leverage quality educational content on Ruangguru's application and more.
Interview
Adamas Belva Syah Devara, M.P.A., M.B.A.
Keep this story going! Share below!
Ruang Guru
Jakarta, Non-US/Non-Canadian, ID
Business Website: https://ruangguru.com/
Year Founded: 2014
Number of Employees: 1001 to 5000
Ruangguru is the largest technology company in Indonesia that focuses on education-based services. Ruangguru has more than 15 million users and manages 300,000 teachers who offer services in more than 100 subject areas.
Ruangguru develops various technology-based learning services, including virtual classroom services, online exam platforms, subscription learning videos, private tutoring markets, and other educational content that can be accessed through the web and Ruangguru applications.
Ruangguru has also been trusted to partner with 32 (out of 34) Provincial Governments and 326 Municipal and Regency Governments in Indonesia.
Ruangguru has also won a number of awards at home and abroad, including the Solver of MIT, the Atlassian Prize, UNICEF Innovation to Watch, the Google Launchpad Accelerator, and the ITU Global Industry Award.
The company was founded in 2014 by Belva Devara and Iman Usman, who both made it into the ranks of successful entrepreneurs under 30 years through Forbes 30 under 30 for the consumer technology sector in Asia. In 2019, they received an award as an Emerging Entrepreneur from Ernst & Young.
Belva is currently appointed as the special staff of the Indonesian president for the advancement of Indonesian youth education