Enjoy Your Coffee and get the Experience
Kopiola
Overview
Kopiola is a business in the field of food and beverages. To be more specific, Kopiola is a business that prioritizes sustainable development practice of coffee business. Kopiola is located on Jalan Raya Lenteng Agung No. 8A, Jakarta, Indonesia. Kopiola which means Kopi Orang Lenteng Agung has been established since May, 2018. The innovation that Kopiola provides is to make a creative coffee house to collect creative people, so that they can share their experience and education with each other in Kopiola.
Author
Dia Dhenanur Khairani BKL
School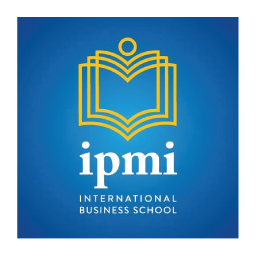 IPMI International Business School
Professor

Amelia Naim Indrajaya
Innovation
The founders of Kopiola are motivated to create new creative people in all different fields. They finally thought to provide home for those who want to create and distribute ideas. Kopiola provides a place for those who will hold an event and invites some famous speakers, with this event the visitors are expected to be more motivated to work and expand knowledge . Not only that, with Kopiola, many positive communities are formed. Kopiola also provided a small library for those who like to read while drinking coffee. Kopiola statement, "Buy Coffee, Free Knowledge". Kopiola also cooperates with "gojek" (an online transportation company) so that customers can have other access to buy coffee. For customers who have difficulty visiting Kopiola, they can order it through the "gojek" application.
In making coffee in Kopiola, they use special hygienic water that, water with a pH of 8 which certainly improves the quality of coffee and gives confidence to the customers to buy coffee in Kopiola. They also have a special filter for the water. Kopiola also minimizes waste expenditure by separating coffee grounds from the water. The coffee grounds can be recycled to be used as a mask, or Kopiola send the coffee grounds to Bandung to be processed into fertilizer.
Kopiola makes a regulation that prohibits children in school uniforms from smoking in the Kopiola environment, because it can pollute the name of their school alma mater. A coffee bottle that is in use in Kopiola also can be recycled, even Kopiola give a 25% discount for those who return the bottle, in the other words, garbage in Kopiola just a cardboard milk and certainly when drinking coffee in Kopiola they do not give a plastic straw. Kopiola also create opportunities for those who want to join become the employees in Kopiola, both of men or women.
when I did an interview with kopiola marketing manager, this is a wonderful thing.
Inspiration
Kopiola was originally created because of the necessities of life of the creative workers to keep making money but not by working in an office.
Kopiola believes that "Our customers are our families" therefore Kopiola try their best to make a comfortable place which they can call a second home for coffee lovers. Kopiola tries to make the coffee shops' visitors to get to know with each other. The majority of visitors who gathered in Kopiola are people who have a variety of activities and communities. This leads to an opportunities to learn from each other or sharing between one community with other communities. They are motivated to love the environment and utilizing up-cycling process so as not to pollute the environment.
Overall impact
Kopiola creates innovations that has a positive impact for many people especially for Kopiola's customers. The existence of Kopiola as a place for many people and communities to gather and channel their aspirations and share their knowledge with each other, will certainly have a positive impact on many people. Kopiola creates a good relationship between one person and another. With the creation of this relationship the plan is to encourage them to work together to create brilliant future innovations, both at work and for the wider society.
Other than that it is known that Kopiola uses special water that is more hygienic and contains pH 8. This absolutely can increase trust for customers so they will buy Kopiola more often because they know that Kopiola use a good quality of water and are very careful in cleaning their water as can be seen from the use of filtered water with the special tools that Kopiola have.
Kopiola also separates the coffee grounds from the water and recycling coffee grounds so as to minimize the waste that usually contaminates water. Besides that, Kopiola also does not provide plastic straws to the customers. Coffee used bottles can be recycled so that in this way Kopiola believed to be a friendly business environment. Kopiola also create jobs for those who are equally eager to undergo the work in accordance with the SDGs.
Business benefit
With the event held at Kopiola, it becomes an opportunity for Kopiola so that the business can run smoothly. Kopiola provides food and beverage packages for visitors who come to the event, or sometimes Kopiola collaborates with the person who made the event so that the consumption of the event are supplied from Kopiola. This program increases revenue for Kopiola, and also create brand awareness. In addition, with the event held by Kopiola becomes the inspiration for many people. It also becomes an attraction for visitors to come to Kopiola.
Coffee grounds are recycled and can be used as a mask. It becomes a business opportunity for Kopiola. The coffee grounds can also be sent to Bandung to be recycled into plant fertilizers, this also becomes a business opportunity for Kopiola.
One of the many advantages of Kopiola, is making the famous cola coffee, which is well known through the Zomato application (an application that covers food and beverage recommendations in each city). The Zomato app, inform that Kopiola has 3.6 rating and is one of the 4 highest ratings in South Jakarta. It certainly can attract more visitors, even visitors outside the city even foreign visitors come to Kopiola because they know it from the Zomato application. There are many positive responses from visitors who came to Kopiola, it can be seen in the comments' column at Zomato.
Social and environmental benefit
With the event held in Kopiola, it is hoped that the community can collaborate more with each other and encourage people to change their mindset towards supporting the sustainable development and surrounding environment.
The coffee grounds are recycled which is not disposed carelessly and minimize blockages in the gutter. Therefore reducing the impact of flooding and water pollution. Kopiola uses the bottles that can be recycled, this would also reduce the use of plastics that can pollute the environment. Indonesia is one of the countries that produce the world's largest plastic. This is of course a negative impact on the environment.
Kopiola is adhering to gender equality, this certainly opens up employment opportunities, because it reflects that Kopiola would not choose employees based on gender, but based on its quality.
Interview
Miracle Risardi, Founder
Keep this story going! Share below!
Kopiola
Jakarta Selatan, DKI Jakarta, ID
Business Website: www.kopiola.com
Year Founded: 2018
Number of Employees: 2 to 10
Kopiola is a pioneer for sustainable coffee business model. Kopiola also provides products around food and other beverages. Kopiola strives to develop capacity of creative people and sharing all kinds of education of sustainable development. Kopiola educates and invites everyone to love the environment.