Enhancing Employability Skills For Stirling
Stirling Community Enterprise
Overview
Stirling Community Enterprise provides employability opportunities specifically for disadvantaged groups and those who are adrift from the labour market via commercial work and infrastructure projects aimed at delivering social, economic and physical regeneration for Stirling. Due to this, Stirling Community Enterprise is contributing to several Sustainable Development Goals (SDG) such as number 4 which is Quality Education and number 10 which is Reduced Inequalities.
Authors
Aaron McKenna
Amie Marchbank
Suzy Little
School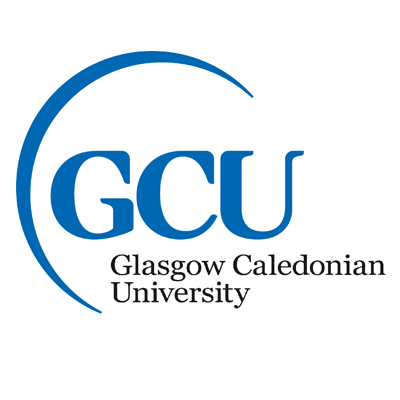 Glasgow Caledonian University
Professor

Leslie Huckfield
Innovation
The innovation at Stirling Community Enterprise (SCE) emerged from its parent company Raploch Urban Regeneration Company (RURC) which is a charity, first established by Stirling Council and the Scottish Government in 2006 to "deliver physical regeneration for Raploch including social housing stock, local community facilities and local infrastructure improvements". Although initially RURC focused on physical regeneration, this also included elements of economic and social regeneration for Raploch via the sale of physical land assets and reinvesting the capital into the development of both people and place. This was done by gift-aiding any profits generated via land sales by the then trading company Raploch URC Landholdings Limited back into the charity RURC for distribution amongst the local community.
This itself is an innovative model and method of generating income by "turning a physical investment into a social investment" as few social organisations' will have access to assets which can be sold and directly invested in social causes. Due to both difficult trading conditions in 2012 concerning land sales and a revised government strategy for regeneration, SCE was launched in 2015 to prioritise the social and economic side of regeneration and to fill the gap in Stirling community with regards to enhancing the employability skills of those out with employment. Stirling Community Enterprise do this by providing employability training programmes and vocational work experience and also via the commercial side of their organisation which delivers civil engineering works, thereby generating both an income stream and progressing clients via hands on specialist work.
Inspiration
Whilst SCE's formation was partly due to the Scottish Government's updated strategy for regeneration, financial risk was the main driver for change. In 2012, RURC encountered financial difficulties from the economic downturn, forcing the physical side of redevelopment to "ground to a slow and steady halt". This resulted in RURC not receiving the land receipts as initially anticipated and from that point the company were forced to take a step back and consider the best direction to move forward from there. Therefore, "in terms of inspiration, it wasn't like Stirling Community Enterprise was a project formed from nothing, it was really because we had to take stop and look at what Stirling needed and decide if we could meet this need".
Based on the good results achieved during the focus on physical regeneration via 'Project ALBA' which stands for 'Altered Lives Big Adaptations' in training those from challenging backgrounds on practical construction skills, and discovering a demand and need for supported employment opportunities for people across the Stirling Council area, it was concluded this would be the organisation's main focus for the future. So, whilst the physical side of regeneration still goes on in the background, this has now taken a back seat and the economic and social aspects of regeneration are at the forefront. To remove misunderstandings regarding the demographics of the company's services due to containing Raploch in its name, SCE was launched completing a rebrand "which better reflected to communities and stakeholders, the reach of its services".
Overall impact
To support the effective delivery of employability services, SCE focus on stages one to four of the Strategic Skills Pipeline as outlined by the Scottish Government, "as each stage is linked to a recognized part of the job seeking journey". These are:
1. Engagement and referral

2. Barrier removal and needs assessment

3. Vocational training and work experience

4. Pre-employment training and job matching
SCE supports over 150 people annually who are seeking help to secure and sustain employment. Furthermore, via the commercial side of their innovation, SCE create on average two jobs per year within their road reinstatement team. So, although SCE offers various employability training options to suit the client's individual needs, "it's really about creating jobs".
Additionally, over the next three years SCE will support:
450 people to access community based employability support

339 people to improve their employability skills

210 people to achieve accredited training awards

225 people to progress into employment, Further Education, training or volunteering

45 people with supported work experience placements

Create at least 3 new jobs at SCE for people within our target groups
In this way, SCE are contributing to SDG number 8 which is decent work and economic growth by creating long-term employment opportunities.
To do this, SCE work in partnership with external organisations such as charities and are aiming to create a 'thematic hub' at their base to support clients with a variety of services to combat wider issues such as social and health challenges.
Business benefit
The innovation involved at SCE via the development and selling of land "has huge financial benefits for a third sector organisation". The commercial aspect of SCE via civil road reinstatements works provides additional income, and with both commercial activities combined, creates a sense of stability, ensuring SCE are not annually chasing grants to cover core costs. Due to the switch in focus moving away from physical regeneration, it was agreed that RURC would continue to develop two of the remaining five sites in its ownership and the other three remaining sites they own would be developed by Stirling Council. In doing so, RURC and Stirling Council entered a four-year Service Level Agreement between 2017-2021 to deliver social and economic regeneration outcomes for the Stirling Council area through SCE. Subsequently, the innovation involved at SCE has secured approximately 70% of its funding for four years, assuring a sense of financial security.
The innovation at SCE also contains staff benefits. In their core programme, SCE have had no staff turnover in the last six years and are therefore experiencing "excellent staff retention". This is partly because staff feel secure but also, the work carried out by staff is varied, allowing for personal development as staff mentor clients through supported employment and thereby enhance their own set of professional skills in areas such as HR, for example. Staff are also encouraged to input their ideas for income generation, via innovation, which aids motivation and alignment with the company's mission and purpose.
Social and environmental benefit
Throughout each project SCE or previous titles has been involved in, this always relates back to the mission of the organisation which is delivering social, economic and physical sustainable regeneration for the inhabitants of Stirling. Specifically, both RURC and SCE have contributed to the regeneration of Raploch, one of the most deprived areas in Scotland, which has undergone significant redevelopment to counteract issues of deprivation, including new housing and a community campus. From this, SCE is contributing to SDG number 11 which is sustainable cities and communities via Raploch's revival.
SCE aims to "empower people who experience inequalities on their journey to employment through delivery of holistic and supportive education and employability services" enhancing their employment prospects and ultimately, their quality of life. Therefore, SCE is transforming each client's lives it works with, helping them understand their true potential and "providing support to enable people to move on in the way that they need".
During our interview with Emma Macgregor, SCE Managing Director, Emma shared a memorable high point capturing the benefit SCE has on society. Emma reflected that SCE supported this gentleman who was "broken" and came straight from prison to turn his life around. He is now in his fifth year of service with the company SCE helped him secure employment with, "what we did changed his whole family's life because they've got income… they're not on the breadline, his health has improved…, his mental health has improved dramatically, so all of these things happened because we were there to help him".
Interview
Emma MacGregor, Miss
Keep this story going! Share below!
Stirling Community Enterprise is a community based employability and training centre located in Raploch, Stirling, which helps people across the Stirling Council area attain employment. Stirling Community Enterprise specifically targets those who have been out with the employment cycle for over 12 months, to help them gain the appropriate employability skills and work experience required to boost their job prospects.