Energy Sherpa
Energy Sherpa
Overview
Energy Sherpa offers innovative and up-to-date solutions to the overuse of energy and the use of traditional non-renewable energy sources. The typical energy conservation solutions offered by Energy Sherpa include LED lighting and heating, ventilation, and air conditioning controls. Energy Sherpa also provides renewable energy solutions such as solar power, combined heat and power and battery storage. Water conservation options include high-efficiency toilets, low flow shower heads, and aerators for sinks. Energy Sherpa also offers hotels the option of installing electric vehicle charging stations. All of the options provided by Energy Sherpa are innovations that help properties reduce energy consumption and become more sustainable while saving money.
Authors
Ariana Alessandri
Tyler Belle
Kristen Simpson
Giovanni Barrella
School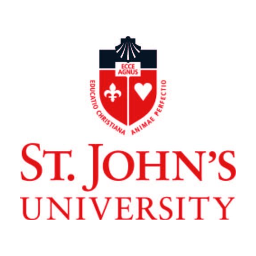 St. John's University
Professor

Charles Wankel
Innovation
The solutions offered by Energy Sherpa help hotels across the country save money while contributing to a more sustainable planet. Energy waste and water waste are prevalent problems, and conservation measures help to reduce that waste. A switch to renewable energy sources is a step towards the future of energy and sustainability for hotels. Electric vehicles are becoming more and more popular; with this as the future of automobile manufacturing and a solution to the growing problem of transportation emissions, hotels can participate in this sustainable trend by installing chargers for those that drive electric vehicles.
All of the innovations offered by Energy Sherpa help to achieve the company's goals, which include helping hotels save money and increasing sustainability. The innovation also contributes to the achievement of the Sustainable Development Goals by increasing energy efficiency, promoting clean energy use, and helping hotels use renewable energy sources.
Inspiration
The founder of Energy Sherpa, Rishi Shah, was inspired to start the company when he and his wife were starting a family. "Becoming a father was quite surreal experience and I quickly realized that our and others actions will have a lasting impact on that of my children and future generations to come. I wanted to help other hoteliers practically improve their properties from an energy efficiency and sustainability perspective without breaking the piggy bank." Shah had a background in the hotel industry, and had found that energy conservation measures and renewable options like the ones offered by Energy Sherpa could help him contribute to creating a sustainable future while providing a financial opportunity for these hotels.
Overall impact
Energy Sherpa's clients include hundreds of hotels under the brands Hilton, IHG, Wyndham, Marriott, and Best Western, along with many independents. They implement water and energy conservation measures for this extensive list of clients. Energy Sherpa also goes a step further by offering hotels renewable energy alternatives. These options for hotels help to achieve Energy Sherpa's goal of improving energy efficiency while providing a financial benefit to hotels as well.
Business benefit
The sustainability mission of Energy Sherpa also has various business benefits. First, its offerings and value proposition are competitive compared to other energy providers because of its emphasis on environmental awareness. If a company or building can choose between two methods that are both efficient, where one costs less and is more sustainable, they would likely choose the environmentally-friendly option.
Furthermore, by reducing costs for their clients, Energy Sherpa is benefiting businesses and remaining competitive within their market. For example, they offer LED lighting, which can reduce the cost of lighting by 50-90% (depending on the existing system). Another example would be HVAC controls, because heating and cooling guest rooms is one of the biggest expenses for hotels. Energy Sherpa helps connect their clients with temperature control options that are more efficient and waste less energy, such as EMS Thermostats. These innovations allow businesses to reduce costs while simultaneously reducing waste and maintaining environmental awareness.
Social and environmental benefit
A key part of Energy Sherpa's goal is to help hotels and other commercial properties become more sustainable. Investing in solutions to reduce energy consumption helps hotels reduce energy waste and improve their environmental impact. Renewable energy options offered by Energy Sherpa, which include solar power, provide a much more environmentally friendly choice for hotels, which generally consume a lot of energy. Water scarcity is a growing problem globally, meaning that it is important for businesses to remain conscious of their water usage, and the water conservation measures offered by Energy Sherpa allow hotels to do this. Another important aspect of sustainability today is the popularity electric vehicles, Energy Sherpa provides hotels with the option to promote sustainability and the adoption of electric vehicles by installing electric vehicle chargers.
Interview
Rishi Shah, CEO
Keep this story going! Share below!
Energy Sherpa is a New Jersey-based company started in 2011 by Rishi Shah that has worked with hotels and other commercial properties across the United States and in the Caribbean in order to implement better energy strategies. A huge part of energy strategies for hotels, and the focus of Energy Sherpa, is the implementation of energy efficiency and renewable energy. Energy Sherpa is helping hotels and other properties improve sustainability and achieve cleaner energy usage while saving on utilities.