Energy Saving in Air Conditioning Systems
Guangzhou Handway Technology Co., Ltd.
Overview
Air conditioning is one of the core businesses of Handway Technology. Handway is mainly devoted to improving the technology of the energy-saving and waste heat recovery systems used in their air conditioning systems. The innovation in Handway's air conditioning systems is related to UN Sustainable Development Goal 9, Industry, Innovation, and Infrastructure, by increasing energy efficiency.
Author
YINGCHUN ZHU
School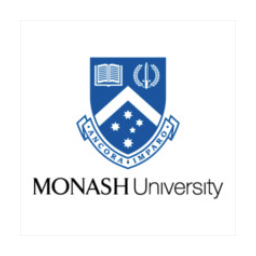 Monash University
Professor

Gitanjali Bedi
Innovation
Xuan, an experienced engineer and director of the company, formed a research and development team to do research about energy-saving technology. At that time, the energy-saving technology of air conditioner systems was at an early stage in China. Xuan said, "We are standing on the shoulders of the giant." To have a better understanding of the energy-saving technology, they did much research and studied foreign cases. They also went to Singapore to investigate and communicate with their local business. After constant research and testing, Handway successfully achieved breakthroughs in technology.
Air conditioner systems emit a large amount of heat into the atmosphere to cool down the indoor temperature. Handway formed waste heat recovery systems to improve energy efficiency by reusing the generated heat to obtain hot water. In addition, Handway implements frequency conversion technology that could control the operating speed of the compressor in order to achieve energy savings.
Inspiration
Research reported that China installed 569 million units of air conditioning, the highest volume in the world. There is increasing energy consumption pressure. Located in the southern part of China, the company found that the demand for air conditioners was far beyond that of other provinces in China because of the hot weather. Xuan said they obtained feedback from customers saying that electricity usage in air conditioners accounted for a significant amount of the total electricity usage, which inspired Xuan to come up with an idea to make more energy-efficient air conditioning systems. Additionally, reusing the waste heat was also a new idea at that time, where Handway could capture such a breakthrough to make their products more competitive.
Overall impact
The innovation has achieved great success, which enables the company to produce energy-saving and environmentally friendly air conditioning systems. The increasing energy efficiency of air conditioning systems reduces environmental pollution and energy consumption.
Due to the substantial amount of investment in research and development, the new air conditioning system is much more expensive than before. However, Xuan stated that the new system's energy efficiency is double that of the old one. Customers are willing to pay a higher price for the new air conditioning systems as they could save energy in the long run.
New air conditioners such as the inverter air conditioner bring the idea of energy saving to more customers, which will increase the customers' awareness of the importance of energy saving and gradually change air conditioner consumption patterns in China. Moreover, more air conditioning companies will start investing in energy-saving technology, further contributing to the release and implementation of the national standard for air-conditioning energy efficiency.
Business benefit
The innovation not only satisfies consumers' demands in saving energy, but also Handway has earned a good reputation because of their advanced products and services, which brings more opportunities for Handway to cooperate with many Fortune 500 companies and institutions in China, such as Pepsi, China Telecom, China Netcom, and so on. Handway is in a leading position in the industry, and customers trust their products.
The success of the innovation motivates Handway to keep researching how to enhance its systems' energy efficiency, provide better customer service, and be more competitive in the industry, which boosts the company to be more sustainable in the long run. Xuan believes the company's growth has formed a cohesive working atmosphere that motivates their employees to actively engage in their work.
Social and environmental benefit
Energy is a fundamental element of sustainable development. The innovation of Handway is aligned with the requirement of the International Conference of saving energy in refrigeration and air conditioning, which contributes to achieving environmental objectives. The improvements in energy-saving technology lead to a reduction in electricity consumption and greenhouse gas emissions, which is beneficial to the environment and people's health. Rational use of energy and maximization of energy efficiency release the pressure on energy consumption.
Xuan said, "There is an old Chinese saying that goes, 'One generation plants the trees under whose shade another generation rests.'" The innovation motivates more competitors to engage in energy-saving technology, which has significantly enhanced technology development in the air conditioning industry. The booming industry creates employment and drives economic growth, which is consistent with Sustainable Development Goal 9. Simultaneously, it propels the government to steadily improve the new energy efficiency standard, upgrading the air conditioners' entry level. The standard sets a higher industry threshold, which encourages businesses to innovate continuously and devote themselves to reducing the adverse effects on the environment. Moreover, energy-saving subsidies and trade-in policy supported by the government is further beneficial to promote energy-saving air conditioners, offering a circumstance for the industry to operate sustainably.
Interview
Jackson Xuan, Director
Keep this story going! Share below!
Guangzhou Handway Technology Co., Ltd.
Guangzhou, Guangdong, CN
Business Website: http://www.handway.com.cn/
Year Founded: 1994
Number of Employees: 51 to 200
Founded in 1994, Guangzhou Handway Enterprise established its electromechanical company in 1995. Handway has expanded the business gradually, and established a decoration engineering company in 2003. Up to now, Handway has formed three core businesses: (1) electromechanical equipment, refrigeration, and central air conditioning systems; (2) decoration; and (3) mechanical and electrical engineering. They provide customers with well-designed system, installation, maintenance, and electromechanical engineering services. It is a comprehensive enterprise leading in the industry.