Energizing the Future of Batteries
LTH
Overview
Batteries for storage of solar energy, created responsibly and sustainably.
Contributing to a future without waste, in a way that helps the environment and the health of us humans.
Guaranteeing less radiation and pollution in the environment since this generates different powers that help the battery to continue working at its maximum level.
Authors
Sergio Martinez
Carlos Hernandez
Carlos Alberto Serna García
Mariana Gutierrez
School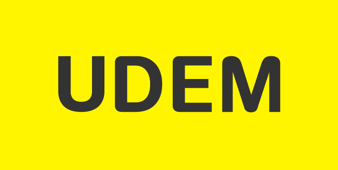 Universidad de Monterrey
Professor

Consuelo Garcia-de-la-torre
Innovation
LTH has created solar batteries that, due to their design and components, can store a greater quantity of solar energy collected by solar panels and convert it into electrical energy. The materials and design make the battery work in short but deep cycles, so it can charge more energy during the day and discharge it during the hours when there is no solar energy. In addition, the solar batteries have extra energy storage so that when the energy of sunlight is finished, it is maintained with the energy that it has stored by itself.
The main difference between this battery and a normal battery would be that this one, can be used more than once. It is reusable and completes different cycles while the regular one has one cycle and after that is used the battery is left in the garage or thrown away, letting its gasses, or contaminating components out in the air.
One regular battery can release a lot of different chemicals and materials contained into the air. The LTH solar battery is trying to reduce the amount of waste released by the regular batteries and also finding a different way to use them.
Batteries are very common and a lot of technology relies on batteries. While it is very hard to eliminate all of the negative residues LTH is trying to make a better choice and to help as much as possible.
Inspiration
This solar battery was created to satisfy the need for electricity in farms, wells, irrigation systems and other facilities that are far from infrastructure electricity and may need energy to be more efficient and provide basic services for human life.
The main problem was the contamination the regular batteries made when they were left useless. They polluted the soil and the air, which has been especially bad for some facilities such as farms and ranches that are mostly far away from the nearest town. Those facilities still required electricity, so LTH designed a battery that is more efficient and reduces contamination. This new battery has more life cycles and is less polluting to the environment.
The solar battery draws energy in a simple way that does not harm the environment. And so, the solar battery came to life, having more storage and capacity than a regular battery. With solar panels draw energy from the sun, the battery has more life cycles and less pollution overall. This allowed places such as farms and ranches to have a source of energy that did not affect their environment they were working in.
In some ways it is impossible to cut all of the products that cause pollution and contamination used in our life, so the next idea that can be used to help the world is finding a different way to make these products in a way that is better and will have more benefits.
Overall impact
The general purpose is not to depend on the existence of electrical infrastructure but to still have the services that electricity provides, as well as avoid contamination and damage to the environment by trying to get conventional electrical energy to these remote facilities.
The solution is to provide energy based on solar panels to car batteries. Advanced technology has proven that this is something that can be done and the innovation has come at a very good moment for the environment. Automotive industry clients appreciate having better alternatives and a bigger range of options when making decisions - they no longer have to chose an option that has a negative environmental impact.
Business benefit
The biggest benefit to the business is giving them the satisfaction that they are helping the environment and guaranteeing the community better air and less pollution. LTH is a company with corporate social responsibility and in a sustainable, ecological, and effective way.
Other benefits to the business include, selling more or gaining different types of clients that are interested in more ecological products. This innovation is the new future because as people learn more about the climate change, contaminating gases, and different situations presented against the world, people stop buying or using products. By showing this innovation that has a very positive impact in the world, presenting itself as green and presenting good outcomes from this innovative solar battery, LTH is positioning itself well. Their sales have increased and they have increased their number of clients and their market share in the industry.
Social and environmental benefit
Benefits to the environment include, reducing pollution and damage to natural resources, forests, deserts by minimize the need for infrastructure, while reducing water consumption, since conventional electrical energy requires a lot of water for its production.
With global demographic change, the use of fossil fuels has peaked. The weather is becoming increasingly unpredictable and severe. The use of renewable energy remains the only option that allows us to preserve the planet from the horrors of the climate. In its operation, the use of batteries constitutes one of the new solutions for the storage of solar energy.
Solar energy is very important in the energy transition because it is extracted from a natural source. Unlike energy generated by fossil fuels, solar energy does not generate harmful emissions of carbon dioxide (CO2). Environmentally friendly and carbon-free energy solutions, such as solar energy, are essential to curbing climate change and respecting the environment.
Interview
Jorge Alberto Gutierrez Barroso, Gerente General
Keep this story going! Share below!
LTH is a leading company in which they commercialize prestigious brands such as LTH and America, among others, at affordable prices, in addition to marketing the image and guarantee of all the products that LTH provides to their branches in an insightful way.