Ending Fast Fashion, "Thread" by "Thread"
Threads 4 Thought
Overview
Threads 4 Thought's business innovation is creating clothing items out of fishing nets, recycled plastic bottles, and the bark of beech trees, all while keeping it comfortable. This business practice keeps harmful materials from entering our oceans and landfills, and it ensures. Threads 4 Thought's clothing is sustainable, a practice that aligns perfectly with UN Goal 12: Responsible Consumption and Production. Also, Threads 4 Thought is committed to reusing and recycling wastewater in factories and decreasing the amount of water used in manufacturing, which aligns with UN Goal 6: Clean Water and Sanitation.
Authors
Lindsey Gartner
Brianna Goodall
Jana Jones
Brenda Hernandez
Selina Marolf
Makena DeFaccio
School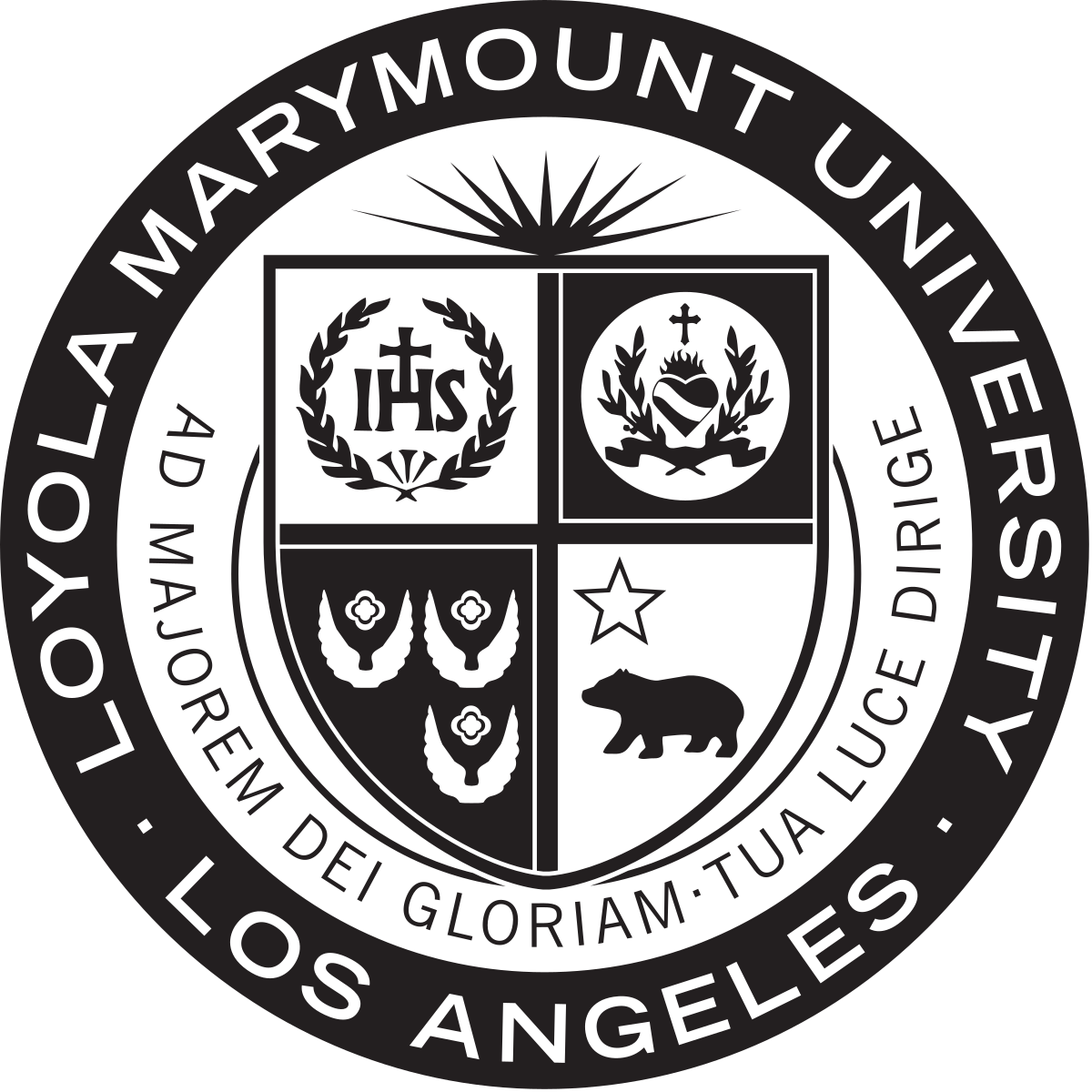 Loyola Marymount University
Professor
Jeff Thies
Innovation
Threads 4 Thought has innovated how clothes are created by paying particular attention to the materials with which their products are made and how these items are manufactured. Their line of tops produced by Lenzing is derived from the bark of beech trees and is biodegradable. In addition, the beech trees used are not harmed in the process and can continue to live after their bark is harvested. Another innovation that Threads 4 Thought has emphasized is their activewear made from recycled polyester, which is made from recycled plastic bottles, and performance nylon, made from recycled fishing nets.
These innovations emerged from the global travels of the founders of the company, Eric and Leigh Fleet. Eric, who we got the opportunity to speak with, said that it was important to him that their company "source materials that were local to places they traveled to around the world." The founders began by meeting with recycled yarn companies in China. These same companies produced the recycled polyester used in Threads 4 Thought's activewear line, titled "ReActive." Although these materials were not as readily available when the company was first founded, they are now popular. In essence, Threads 4 Thought was one of the first companies in the U.S. to use these materials to create clothing items. The beech tree bark, meanwhile, is sourced from Austria, where trees are harvested and regenerated. Threads 4 Thought has partnered with Lenzing, who produces shirts out of the beech tree bark.
The company also currently focuses on reducing water usage in its factories, which use less than half of the water typically used per garment produced, and recycle and reuse 80% of wastewater. Threads want to go a step further in reducing water usage. Their latest foray into the world of sustainable manufacturing comes in the form of waterless dye processes, which they hope to begin implementing in the next year. The concept of a closed-loop, waterless manufacturing cycle was created in China, and Eric hopes to implement a similar system in their plants.
All of those innovations can be directly traced back to the company's values. The brand mission is to be sustainable, ethical, and impactful, creating products that are "only the best for you [the consumer] and the planet." By using beech tree bark and recycled materials and reducing water usage, Eric ensures that his company's products are sustainably produced. Clothing is created from materials that are positively aiding the environment by reducing waste from plastic bottles and fishing nets. Manufacturing processes conserve precious water resources, already in short supply in many areas of the world. Eric Fleet notes that "Being successful financially doesn't mean you have to pollute the whole world to do it. You can do both."
Inspiration
Threads 4 Thought's innovation in the fashion industry has been embedded within the company from the start. Introducing these innovations directly correlates with Threads 4 Thought's company mission of being "Sustainable. Ethical. Impactful." and providing "only the best for you and our planet" using wonderfully repurposed and organic materials. The brand was founded in Eric's senior year of college and started as a self-funded project, always intended to be sustainable. Intending to stay true to the brand without taking on millions of capital, Threads 4 Thought focused on sustainable slow growth.
The original idea developed out of Eric's experience and understanding of his father being in the apparel industry. Still, he wanted to reduce the environmental impact by utilizing natural resources and raw materials to create great quality clothing. Eric's exposure to global clothing production inspired him to start his own clothing brand, using sustainable outsourcing from China. Because his father participated in clothing, Eric had exceptional background experience and a 10+ year relationship with their manufacturer. In the interview, Eric stated, "sustainability is as important to our manufacturers as it is to us." He emphasized the brand commitment to "retaining affordability (to an extent) of clothing pieces while still being ethical; not as cheap as Walmart and great quality." Currently, products are made of recycled polyester, organic cotton, and regenerated rayon. Within the next year, Threads 4 Thought seeks to introduce more innovations such as waterless dyeing.
Innovations in sustainability within the fashion industry are essential in improving the world we live in and lessening our cataclysmic effects on the environment. Though included in company value throughout their website, Eric himself emphasizes this significance. It is important to do what you can to keep the world healthy and replenished for future generations. By implementing more sustainable and environmentally conscious means of consumption, the brand is improving the world we live in and investing in the future.
Overall impact
The impact of the business's innovation was positive as it is embedded in Threads 4 Thought's mission, values, and brand. The basis for their innovation is creating sustainable garments by using sustainable resources such as beech tree bark, fishnets, plastic bottles, and other biodegradable resources. Their innovation has helped them establish a strong relationship with the partners they outsource to, build a strong culture that truly values sustainability, and has allowed for them to build a strong customer relationship with transparency on how they create their garments. Their innovation has also impacted their business positively because of the recent shift in valuing sustainability among consumers. As discussed in the interview with Eric Fleet, co-founder of Threads 4 Thought, the company did not initially advertise their sustainability practices because, in 2006, consumers questioned whether items made of unconventional materials would be comfortable. However, consumers know that sustainably made items can still be comfortable, and they appreciate the company's efforts to remain environmentally friendly.
Threads 4 Thought has become a leader in their water usage practices and hopes to become a leader in sustainable dye processes. Their leadership will create a ripple effect on sustainable retailers and their supply chains and all retailers and how they are sourcing their garments. Threads 4 Thought is extremely conscious of the impact their business makes on the places where their factories are located and makes sure they are not harming that country, which will help set a precedent for other retailers and how they interact with all factories when outsourcing. Threads 4 Thought's innovation impacts society now as they are becoming leaders in dye processes and water usage, and will have an impact on society for years to come that will help change the fashion industry's current business model. They also sell their garments at more affordable pricing than other sustainable fashion retailers, which is another aspect that they are leading in that impacts what to expect from a fashion industry that is ethical and sustainable. As co-founder Eric Fleet said in his interview, things such as recycled yarn companies weren't as popular or available in 2006 as they are now. Still, leaders like Threads 4 Thought in the fashion industry can create a demand for this sustainable change.
Through Threads 4 Thought's innovation, they could reduce the harm the fashion industry has on the environment. Their factories use less than half of the water typically used per garment, 80% of their wastewater was recycled and reused, and they were able to save 502 million gallons of water just this past year. Along with the leadership in water usage, they use organic cotton, which uses less water and energy than regular cotton; their polyester and nylon garments are made from recycled plastic and fishnets, stopping them from entering our ecosystems and polluting our environment; and Threads 4 Thought is trying to continue these positive impacts on the environment through research and development. Eric Fleet explains the current focus on dye processes, "using a process that is a completely closed-loop, waterless, hopefully starting to implement this in the next year." Eric hopes this will become a popular process in the next 10 years, as this completely closed-loop will decrease the harmful impact fashion has on the environment and help restore balance.
Their innovation's short-term effects have been the impact they have had on the environment through their water usage program and using items that normally pollute the environment. By creating garments the way they have, the short term impact has helped the environment in the past year and has relationships with their outsourcers. This short term effect on the environment can be seen in their transparency and sustainability report.
The long term effects of their innovation have been the measurable benefits of creating a better environment for all. Eric believes in the potential the fashion industry has in becoming sustainable and says, "we are not going to stop producing clothing, so [we need to] make it sustainable." Each year they help save many gallons of water and remove trash from polluting the earth. These yearly contributions to the environment will generate value and aid the planet in the long term. Not only are these long term effects on the environment made on behalf of Threads 4 Thought, but they will create ripple long term effects on the fashion industry that will help save the planet.
Threads 4 Thought can measure both their short-term and long-term impacts through their sustainability and transparency reports. They have been able to keep track of how their innovation has conserved water and how it has kept trash such as fishnets and plastic bottles from polluting the planet. Documentations show that they have saved 502 million gallons of water this past year, using less than half the water typically used per garment in other factories. Threads 4 Thought has also seen the increase of availability of the processes and sustainable materials they have used from the beginning of their company, implying that the fashion industry moves towards more sustainable practices. The increase in sustainable practices can also be seen in Thread 4 Thought's blog posting on America Recycles Day for this past year in 2020, which showed the difference between 2020 and 1990. The blog provides statistics about these changes in history. Nowadays, 90% of Americans support recycling, and 3 million tons of plastic were recycled in 2020, compared to 370,000 tons in 1990. Threads 4 Thought is a company that was one of the first to use these innovative practices, and the positive long term effects are finally starting to be seen.
Business benefit
Using innovative practices and recycled materials is beneficial for Threads 4 Thought's business and its employees. The short term benefits of the innovation are better and safer work conditions in apparel dying facilities and the harvesting of organic cotton that goes into the garments. The long-term benefits of innovative materials and practices are creating alternative solutions for women and men to purchase clothing that is better for the planet and contributes to the apparel industry's circularity. Threads 4 Thought's apparel creates a better environment for all by producing clothing that does not harm the planet and establishes an essential resource for consumers who desire recycled garments.
Social and environmental benefit
Threads 4 Thought is showing the world that there is a way of making fashion sustainable. The company emphasizes sustainable slow growth and uses sustainable materials that use less water, less energy, and no pesticides. With its innovative spirit, the company has established itself as a leader in dye processes and water usage, which will lead to a higher industry standard over time. Threads 4 Thought makes sure that their factories are sustainable and above industry standard by using less water and recycling and reusing wastewater. All of Threads 4 Thought's innovations and practices are created to minimize the company's impact on the environment and to maximize long-term value for society.
Interview
Eric Fleet, Co-Founder
Keep this story going! Share below!
Threads 4 Thought works to create sustainable clothing items out of fishing nets, recycled plastic bottles, and beech trees' bark, all while keeping its products comfortable. Their business practices keep harmful materials from entering our oceans and landfills and ensure Threads 4 Thought's clothing is sustainable and better for the environment in the long run.