Enabling Russia's Digital Future
Codabra
Overview
IT skills and especially programming is becoming more and more important all over the world. Daria Abramova points out that: "We know that we are living in a digital age, where everyone has to have digital skills for (his or her) profession, for the future, for feeling free." However, in regular schools these skills are not taught on the same level as mathematics or languages. This educational gap is filled by Codabra. Moreover, the team of Codabra heavily relies on professional orientation, a set of services and activities which allows children to make decisions on their future education, occupation and career by being innovative and creative.
Authors
Alexander Grosser
Giovanni Ansaldo
Dmitry Sheranov
Stepan Grikalovsky
Maxime André
Markus Daae-Qvale Holmemo
Philipp Dietrich
School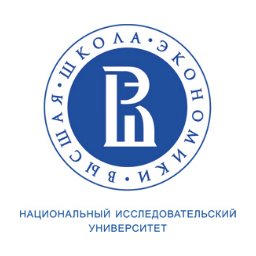 National Research University Higher School of Economics
Professor
Ekaterina Ivanova
Innovation
Before Codabra was established, there was no programming education for young children available in Russia. Software development is primarily taught at the university level. Although the subject "Information Technologies" exists in almost all Russian schools, the level of education is generally very basic and most pupils considere this class as "boring". Except for some rare enthusiasts, in general children are not gathering any experience in programming or digital innovations. Moreover, professional orientation almost does take place at schools at all. To change this, Darya Abramova and her business partner Dmitry Lohansky started a project called "Codabra". The name arises from "Abrakadabra" which shows the magic of IT and the Russian "Kod dobra" (Code of the Good). As Daria mentions: "And we decided that we need to find new ways how to inspire children to create, to code their projects. However, the idea was not just about teaching children, but also about providing them a tool to create their future and the future of other people."
In the first phase as a non-profit project, the founders went to schools close to their working place in their lunch breaks to offer free programming lessons to children. The pupils could do their own small IT projects and create games or applications. Very soon the number of children who wanted to get one of these lessons increased rapidly and, in addition, parents started to ask for longer and more professional educational programs which could be offered for a fee. Darya and her partner decided to transform Codabra into an innovative business. This was possible through the financial support by the "Google Rise" program. Former volunteering students became part-employed teachers of the company. First teaching rooms were found in public libraries. This base gave Codabra the chance to start offering inspiring courses with three hours of lesson per week for two months.
While Darya was responsible for the operations, her business-partner developed the course contents. However, with the death of her co-founder in 2016, Darya took the whole rapidly growing business in her hands and continued to enlarge the number of courses. Furthermore, the teachers started to receive a professional one-month training in educational methodology and pedagogics. Today, the children can learn programming languages like Python and C++, develop own computer and mobile games on the Unity platform or create own websites. Although not everyone of the younger students knows English, Codabra found a way how to present programming with special programs in their native language. Big Russian IT companies like Mail.Ru Group or Yandex were won as partners, not only to provide office rooms for the lessons, but also to show the children possible career perspectives and employment chances.
Inspiration
Before launching Codabra, Darya was working as a project manager in a big IT company. She felt that software development becomes more and more important not just in her business environment but almost everywhere: "Our government stated that our country needs more programmers, yes, the world needs more programmers. Google and not only, Yandex, for example, in Russia and other companies, big companies in our country." However, schools and universities were not really preparing the right specialists. Companies were underlining that a Master's degree is not a sign for a good programmer, as Daria told us: "more important are skills and maybe background (…) that's enough."
Besides the objective side of the need for a programming school in Russia, Darya founded Codabra also out of personal reasons. She was unhappy with her job, so much that she even told us that: "I hated my job". Daria realized that she was not a programmer as she dreamed but a project manager. That is why friends suggested Darya to try something new in another sphere. Daria said: "And when I thought about the opportunity to teach children, I understood, that it was really applicable for me. And when I tried to go to school, and I arranged first classes, first lessons, and be a teacher, a tutor, I understood that it was my dream. I really liked it, I felt children, I felt what I need to do in the next step and I understood that I really got pleasure, and I was truly happy."
The founders of Codabra were so convinced of their idea, their project and their business that they have managed to overcome all bureaucratic difficulties of launching a business in Russia. Darya succeeded by being a spiritually intelligent leader. She used positively the adversity of her prior job and followed her dream with self-awareness and a lot of holism. She deserves additional praise for courage, as the company was created in 2014, a period of economic downturn in the country and bad financial perspectives.
Overall impact
Today, Codabra has about 65 employees and more than 35,000 children in the age from 6 to 17 passed one of the company's educational programs. Besides the main office in Moscow, subsidiaries in St. Petersburg, Ekaterinburg, Novosibirsk and Ufa were opened. With this Codabra is clearly increasing the "proportion of youth and adults with information and communications technology (ICT) skills", as Daria points out, and therefore contributing to the achievement of the SDG 4 "Quality education" in Russia.
Codabra is not just a school where children learn how to do programming. As a force for good, it is a purpose-driven sustainable enterprise which is providing in the long-term real values to its employees, its partners in the IT sphere, its owners and finally to the children as customers who receive professional competencies, emotional benefits, as well as a professional orientation for their future professional career. In the short-term, the company benefits of its responsible business model, especially in terms of its local roots and conscious leadership.
Business benefit
The business benefit of Codabra is huge. In 2016, the company had a revenue of 26 million rubles (400,000 USD) and a profit of 9 million rubles (136,000 USD). One course costs about 25,000 rubles. Codabra continues to grow, not only in Russia. With the help of an investor, the company plans to open a subsidiary in the USA through franchising. Moreover, it is planned to launch Codabra in former Soviet Republics of Belarus, Ukraine and Kazakhstan. Speaking about growth, Darya said a statement which shows the dimensions of Codabra's development: "We grow every year two-three times but it is not good for me, because I know that we have to, we can grow very fast, faster than we do it now."
In addition, for the future it is planned to make IT courses also for grown-ups. This was highly requested by the parents of the children who are learning at Codabra. The plan is to enlarge the business by offering courses in bot programming. These bots could be useful for the parents' work, for example in an HR department where an automated program could manage the selection process of new candidates.
Besides the economic success and growth potential, Codabra was using responsible management instruments in its business model from the beginning. Therefore, the communication strategy and information flow are based on transparency. The pricing model is supporting fairness: families with just one parent or many children get discounts on the courses. As most teachers are students, the company is trying to settle lessons as flexible as possible for them.
Social and environmental benefit
Codabra is adding value to many of its stakeholders, especially those represented by the local community. The customers, young children in the age between 6 and 17, get skills that they do not receive at school. They develop their personality and learn English, as Daria points out: "It's (a) good call to learn English because you need it for programming", in a very innovative way. But maybe the most important is that the children broaden their horizons and begin to dream. Daria said: "After Codabra, they figure out that they could be future creators, (…) future innovators." IT technologies are enabling the children to create their own little world. The pupils stop waiting until someone says what they have to do (a paternalistic way of thinking which is still spread around the post-Soviet world) but take initiative in their lives.
A key measure for the businesses social benefits are success stories. Darya told about one former student who created a commercial website for his older friends at the age of 12. Another young programmer with disabilities fascinated the teachers by his cleverness and his rapidness in understanding software development. He used a complex script and created a great game. When the child presented his project at home, the mother was not able to believe that the boy did it by himself and started crying. The woman thought that it would have been impossible for him to find a good job in the future due to his disabilities. But the IT classes showed that he will find his way in a very perspective field. Today, the student is 14 years old. Daria said: "He creates games at home, like basic programmers. Some companies know about him, (his) goals and we discussed that likely he will work for one of these companies."
Besides the students, Codabra also provides attractive employment opportunities. The IT teachers, who are also students, get a good salary for giving lessons. They develop soft skills and learn new things in their field of study. Moreover, the tight collaboration of Codabra with big IT companies enables the university students to get in touch with future employers. Therefore, the partners of the company (Yandex, Google and others) benefit from higher skilled and motivated employees.
As a conclusion, also the local community is benefitting by the business of Codabra. The general level of IT skills within the society is growing. As Daria pointed out: "IT is (…) done by people and people do IT, create technologies, (…) develop new innovations. And children feel that they can too and they will create their future and the future of other people". In addition, the example of Codabra shows many young entrepreneurs that it is possible to create a successful and social-responsible start-up in Russia.
Interview
Darya Abramova, Founder and CEO
Keep this story going! Share below!
Codabra
Moscow, Moscow, RU
Business Website: https://codabra.org/
Year Founded: 2013
Number of Employees: 51 to 200
Started in 2013 as a non-profit project in Moscow, Codabra became a purpose-driven business in the field of IT education for children in several Russian regions. The founder and CEO, Darya Abramova, continues to develop this inspiring fast-growing business by following her dream to win the hearts and minds of future generations through teaching them programming. The innovation of Codabra includes implementing IT education in parallel to regular schools and supporting children in their professional orientation.