Empowering Youth Through Social Enterprise
Callander Youth Project Trust
Overview
The Callander Youth Project Trust acts as a Social Innovation, whereby business solutions are implemented to tackle social problems. Through the development of a hostel, cafe and function hall, CYP is able to reinvest funds, along with external investment, to deliver a range of innovative programmes which help to advance the rural community of Callander.
Authors
Sean Lawrance
Kellyann Grenfell
Robert Kopal
Danielle Graham
School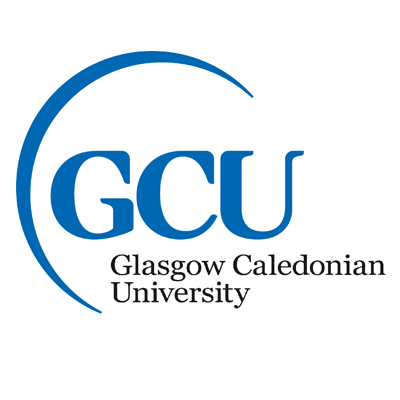 Glasgow Caledonian University
Professor

Leslie Huckfield
Innovation
One innovative feature of CYP is their position as a Modern Apprenticeship Hub - one of the only establishments to run a program of this nature in the rural location of Callander. CYP offers a range of SQA accredited courses, from hospitality to admin and business. Through CYP's innovative business model, individuals are able to gain hands-on experience, as they can volunteer within the Bridgend Cafe, the Callander Hostel and can help run Bridgend Functions - advancing their hospitality, business and admin knowledge.
A further way in which individuals can develop with the Callander Youth Project is through participating in various weekly activities. CYP Youthy - a weekly club dedicated to offering a space for young people to hang out at, positively impacts the community. CYP Youthy is an innovative programme which allows young people to socialise in an area where social interaction is limited to school hours. The programme allows Callander's young people to take part in a new activity every week, from arts and crafts to baking, which develops young people's confidence and skills.
Another innovative programme by CYP is 'Cook with CYP' - a 10 week course which see's young people learn to cook a three course meal which is then served to family, friends and the community of Callander. This allows young people to develop essential hospitality skills, advances the health and wellbeing of its participants and furthermore brings the community of Callander together.
A final innovation by the Callander Youth Project is 'Go Wild with CYP' - a collaborative programme with Go Country to deliver a range of outdoor activities for the young people of Callander. Go Wild with CYP allows for the increased participation in sports amongst young people, which is one of CYP's main objectives. Young people are able to experience rock climbing, water sports and mountain biking, activities which improve the health and wellbeing of its participants.
Inspiration
Primarily, this organisation was formed due to tragic circumstances. Male suicide rates were predominant in the rural area of Callander, where firearms were easily accessible. Therefore, CYP was formed in order to tackle this problem and furthermore provide young people in the community with a safe place to socialise with others in similar situations. Senior Youth worker Jamie summed up the idea by saying that it encouraged young people to "realise that things aren't actually that bad, or if they are, then we can share them".
Moving forward in 2011, the organisation was transformed into a social enterprise driven by social entrepreneur Chris Martin. Recognising the rural challenges that the area faced, the development of the Bridgend Cafe, Callander Youth Hostel and a function hall allowed for a range of objectives to be achieved, including advancing education, health and wellbeing and overall - community development.
Currently, CYP aspires to influence other local business to implement their strategy and innovation; they want to ensure that young people have more opportunities to be part of businesses, providing them with experience, skill development and employability attributes.
Overall impact
The Callander Youth Project Trust positively impacts the rural lifestyle of young people, through influencing local youth to develop their skills which they can contribute back into society. The unique dynamic of the social enterprise has become a strong link within the community by recognising the rich value of the young people and what they have to offer. Therefore, it is important to consider CYP's overall impact, which can be conveyed through their efforts to combat the UN's Sustainable Development Goals.
One goal which CYP achieves is Quality Education (4) - as CYP's accredited Steps to Work program empowers individuals to gain the skills towards employment. This can also contribute towards Goal 8 - Decent Work and Economic Growth, as CYP's efforts allow young people to gain apprenticeships and employment which overall impacts the local economy.
Furthermore, CYP contribute to Goal 10, Reduced Inequalities. CYP addresses this goal by introducing new opportunities for young people in the area who have a lack of access to recreational and educational support, facilities and resources.
Through reflecting on CYP's innovation, it is clear to see that a hybrid model of a social business with a charitable mission can be replicated in other organisations and can be upscaled. This allows organisations in the nonprofit sector to gain sustainability, whilst contributing to the local economy and overall, the community.
Business benefit
The innovative business model and activities lead by CYP creates a lot of benefits for the business and its stakeholders. Through the organisation of a cafe, hostel, function hall and youth club, CYP employs four full time senior staff, where one is mainly responsible for operations, whilst making sure that young people are supported and are delivering the hospitality aspect of the business. There are also three supervisors who are training young people to follow in the same direction. The remainder of staff, around 6 to 10 individuals, consists of young people who are gaining valuable experience through volunteering and completing modern apprenticeships. CYP are setting the benchmark in employment standards locally by acknowledging the living wage foundation and being an accredited employer, giving young people aged 16 onwards the real living wage.
Furthermore, CYP has been secured multiple awards in their past financial year due to their innovation. This includes Visit Scotland's 5 Star Hostel Award, Silver Green Business Tourism Award, Living Wage Accreditation and Investors in Young People Accreditation. Many of CYP's staff have also been awarded with titles such as Scotland's Top Youth Worker 2016 and Chris Martin (Managing Director) was named 'Social Enterprise Champion' by Social Enterprise Scotland in 2017. This shows that CYP's social innovation is a hub of opportunity and provides a space for staff, individuals and the community to develop as people; to make the area of Callander a better place to live, work and thrive.
Due to the impact they have created on a relatively small scale so far, CYP have plans to expand their operations in order to serve the community more effectively on a larger scale. There are plans to purchase a large, local unused hotel which would offer more opportunity for progression, as the innovative business model has the potential to be upscaled. This would allow for the hotel to be a hub for training in hospitality, business and admin, where acquired skills can be practiced and tested. This would therefore create more sustainability for the project, whilst also providing more employment and social opportunities for the community.
Social and environmental benefit
Since CYP transformed from a small church group in 1997 to a sustainable social enterprise in 2011, there has been considerable social and environmental impact. With the deliverance of opportunities through CYP's range of businesses and youth activities, the community has been able to capture a range of benefits. This includes increased education, health and wellbeing and community development.
Through CYP's position as a SQA centre infused with a range of social businesses, 12 young people have been trained in hospitality, whilst 17 young people have gained an SQA accredited Steps to Work Award. This allows young people to gain confidence, develop interpersonal and hospitality skills and furthermore encourages them to lead in a more positive direction. This story can reflected through Mark, an individual who states that CYP allowed him to gain the confidence and motivation he needed to make a better life for himself. Mark is now employed within the community and is seeking further educational opportunities.
Social impact can also be seen through CYP's youth club activities. CYP delivers 200 hours of youth club activity for 10-14 year olds each month which gives young people a place to socialise and develop. CYP's cooking program furthermore allows 40 young people to learn how to cook, budget, prepare and plan a 3 course meal for their parents. This impacts young people in the area as it gives them essential skills needed to gain a job in the future.
CYP can also be credited with advancing sports, health and wellbeing in the area, as their programs allow young people to stay active. CYP runs an 8 week holiday programme for over 100 young people every summer, providing disadvantaged families with a break at a low cost.
CYP can be seen as benefiting the environment as their organisation was awarded with a Silver Green Tourism badge. This means that CYP actively promote 'going green' through recycling, sourcing materials ethically and locally as well as monitoring water and energy to ensure efficiency.
Interview
Jamie Proudfoot, Senior Youth Worker
Keep this story going! Share below!
The Callander Youth Project Trust (CYP) is a social enterprise which aims to improve the quality of life of young people (aged 11-25) in Callander and the surrounding rural area by maximising their potential through access to the best possible recreational and educational facilities, support and resources.