Empowering Women Through Clean Energy
Wempo Energy
Overview
Wempo Energy is bridging the energy access gap for women in un-electrified and under-electrified communities. Wempo Energy focuses on supplying the energy demand of female end-users in these communities with clean, sustainable energy solutions for the betterment of their lives.
Authors
Jillian Eng
Tamara Garcia
Joel Dillon
Narad Gounden
Emem Essien
School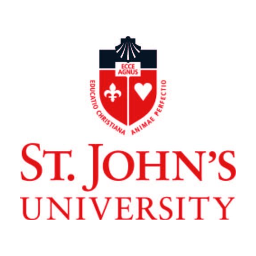 St. John's University
Professor

Charles Wankel
Innovation
Leah Victorino, the founder of Wempo Energy, strives to improve energy poverty in un-electrified and under-electrified communities where women are primarily affected. While obtaining her Master's Degree in Global Development and Social Justice, she was simultaneously initiating a solar panel installation social enterprise with her husband and another business partner. During this time, she realized that energy poverty is an underlying issue that greatly contributes to gender inequality. Victorino explains that rural un-electrified areas are undercut by their lack of energy resources. However, women's efficiency can be improved if they gain access to energy and mechanized products to advance domestic and formal labor performance.
For her innovation, Wempo Energy centers on supplying the energy demand of female end-users in off-grid communities with clean, sustainable energy solutions for the betterment of their lives. Victorino states that Wempo Energy is "focused on having women co-create the solutions for themselves and other women in their communities, [in which they] will provide the support for design, implementation, and long-term success." With a women-centered, women-led social enterprise approach, Wempo Energy prioritizes the needs and wants of this underrepresented customer segment in the clean energy sector. In doing so, Wempo Energy specializes in equipping community-level entrepreneurs to deliver decentralized energy products that can fulfill the needs of off-grid women consumers, whether their needs be personal or business related. Women in these developing communities are able to gain access to appropriate, affordable energy technologies such as solar lamps, home energy systems, and clean cooking.
At Wempo Energy, the company sees an opportunity to bridge the energy access gap for women in un-electrified and under-electrified communities by curating a more accessible marketplace for them. By connecting these women with tools to enhance their livelihoods, they are able to increase their productivity, health, and well-being. Victorino believes that "when women and girls are free to work together, we see stronger, healthier communities and an environment that benefits us all now and for generations to come." The future of energy can be changed through the actions of women.

Inspiration
Leah Victorino is passionate about energy poverty and women empowerment, which has influenced her education, business and career decisions. Pursuing her Master's Degree in Global Development and Social Justice with an emphasis on SDG 5/MDG 3 fueled her passion and gave her the tools necessary to start her journey on impacting poverty and women. Victorino explains that with her "position between a renewable energy business looking holistically at global climate action and energy needs, alongside my studies of women and girls, I realized that so many of the goals we targeted for gender equality were touched by energy poverty." This led to her choice to write her master's capstone project on the topic of examining the effectiveness of women entrepreneurs in off-grid solar energy markets.
According to Victorino, "nearly half of the world's population experiences some form of energy poverty and over a billion people live without electricity." Fortunately, individuals like Victorino see that energy poverty is a solvable problem and are putting action to words and sourcing innovation solutions to the problem. In her capstone abstract, Victorino writes, "In many communities with little or no electricity, decentralized solar technologies offer 'environmentally benign' solutions to energy poverty, particularly for women, who bear the greatest burden due to their disproportionate share of labor-intensive and time-consuming domestic chores and vulnerabilities based on traditional gender roles. As the primary procurers, managers, and end-users of energy in rural areas globally, women are the closest to the problem and therefore in a prime position to lead development in the decentralized solar market interventions."
Victorino states, " [the] energy sector is heavily male-dominated, and we want to engage a system in which women—who are primary energy managers in many households—are at the center, communicating their needs, testing products, being seen as the top target customer." Victorino wanted to find a way to incorporate what's already working, informal or formal, in communities such as women's cooperatives and take that information back up the value chain to create an energy sector that accounts for everyone's needs. She enjoys working "on projects that have high-impact by involving users in the process and building on existing community resources."

Overall impact
The very purpose and mission of Wempo Energy is to simultaneously "provide and meet the energy demands of end-users" while leveraging "women-centered social enterprise to connect off-grid communities with clean energy that powers their pathway to sustainable wellbeing." They have made a clear connection between human development and environmental sustainability. While it is imperative that these communities receive the necessary support to improve their quality of life and standard of living, it is equally crucial that this is done is a sustainable and environmentally friendly manner.
Given this very complex charge, the impact that Wempo Energy has made has so far been quite rewarding. According to Victorino, their goal of focusing on women entrepreneurs and meeting the needs of women customers is able to open up immense and limitless possibilities as to how energy can be used. In these off-grid communities women are typically closest to the energy poverty scenario, simply due to the disproportionate distribution of domestic chores to which they must attend. However, by including women into the energy dialogue and the energy project-planning and design, a different perspective and greater understanding of the complexities of solving this problem can be gained and custom solutions can now be created to efficiently meet the needs of a variety of customers.
On a large scale, society can only benefit when every facet effectively contributes. Wempo Energy is making huge impacts in helping women become empowered. Women are known to be nurturers, the one to invest more into families and communities. When it comes to sustainability efforts, they can arguably be more effective if women are involved. Given the work that Victorino and Wempo Energy are doing in this space of clean energy and female empowerment, "the effects are bound to touch every aspect of our lives in some way. Energy is everywhere, whether we're talking about our electricity we harness from the sun or own human energy that we use to move throughout our day," Victorino continued.
It is important to note, that at Wempo Energy, the focus is not only on providing short-term energy solutions to off-grid communities, but clean and renewable energy solutions that are sustainable. It is widely known that electricity production is one of the top sources of greenhouse gas emissions, however by introducing their innovative technologies to these communities, they are able to make a huge long-term impact on climate change and the environment as a whole.

Business benefit
As a business, Wempo Energy provides alternative clean energy solutions to traditional means of energy in which these are limited in certain areas. These alternative options look to provide women with a solution that is affordable as they look to grow and develop their vision further. The last trip was to Guatemala in January earlier this year. Guatemala is a very off-the-grid area, and Wempo Energy serves as a great way to bring attention and products to these women. Most of their funding is served through financial contributions, as they are a registered U.S LLC and these contributions are not a tax-deductible item at this time.
Part of their innovation strategies is to introduce solar options to these communities of women. Solar is a renewable energy source which can provide energy essentially for free once the initial equipment is made available. As a business, having a solution that in return generates light, heat, electricity is crucial to their development, as it can allow these businesses to stay open longer while supporting the environment. These products are generated from a local selection of entrepreneurs and collaborators that help provide solutions to these problems. With the solution being self-sustaining business relations, these areas are maintained and over a period of time the benefit will begin to show.
In regards to Wempo Energy, they benefit through business relations and donations as they previously operated a successful crowdfunding campaign that paid for the cost of their trip and supplies. This success is the first step in growing the enterprise, as they continue to generate good business relations on their path to solving the demand for energy solutions. In an area traditionally dominated by males, women are now leading the efforts of this social enterprise solution.

Social and environmental benefit
The true idea behind sustainability is to provide individuals with a resource that is reusable and can last for a long period of time. Wempo Energy is doing just that by providing women with clean energy alternatives that will allow them to become more self-sufficient and economically beneficial to their communities. Ultimately, this strategy supports the idea of providing communities with tools to bring themselves out of domestic problems, as opposed to supplying aid and not teaching them the proper steps to sustain the aid.
Wempo Energy is beneficial for empowering women and providing clean energy alternatives for their communities. Women are known to execute successfully when it comes to their families, communities and sustainable efforts. Thus, Wempo Energy's main customer segment is women because they are a larger portion of the market share and how they utilize energy ultimately has an effect on their respective community. Wempo Energy's majority woman-led team has a unique advantage because they are able to relate and efficiently communicate with the women they servicing. Wempo Energy's desire to provide women and their communities with technologies has a positive effect on a community's overall productivity.

Interview
Leah Hess Victorino, Founder of Wempo Energy
Keep this story going! Share below!
Wempo Energy
Boise, Idaho, US
Business Website: https://wempo.energy/
Year Founded: 2018
Number of Employees: 2 to 10
Wempo Energy is a women-centered social enterprise that aims to improve energy poverty in off-grid communities. Through collaboration with local partners and entrepreneurs, Wempo Energy is curating a more accessible marketplace for off-grid women consumers to access appropriate, affordable clean energy technologies.