Empowering the Youth in West Africa with Innovative Solutions
UNFPA
Overview
The innovation is designed to improve the lives of young people in Ghana, West Africa and to create opportunities for them by collaborating with the government, the business segment, and the private sector at large, in addition to generating jobs, empowering young people, women, and girls to alleviate poverty.
Finally, they strive to promote sustained, inclusive, and sustainable economic growth, full and productive employment, and decent work for all.
The Project Manager for the UNFPA Youth Leaders Fellowship Program (YoLe), Michael Ige, explains that "in today's rapidly changing world, innovation, creativity, and technology are essential to meet the needs of young people and help them to embrace innovation to deliver transformative results."
Authors
Fernando Morales
Yetunde Babajide
School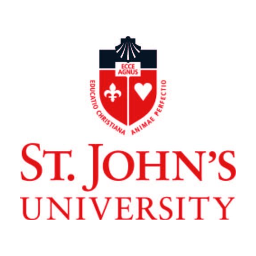 St. John's University
Professor

Charles Wankel
Innovation
In all, there are two distinct innovative solutions. One of these is known as Youth Leaders Fellowship Program (YoLe), which is designed to help those between the years of 16-26 in Ghana, West Africa to acquire fellowships and opportunities for professional development and training, allowing them to integrate successfully into the workforce with adequate skills and exposure to achieve employment in Ghana.
Mr. Ige indicated that the Fellowship Program's primary goal is to hone young people's leadership and growth skills and make them employable in an increasingly competitive job market. "We try to get them the necessary skill set required for the job while helping them to think outside the box and think in the line of entrepreneurship as well," he noted.
The second innovation is the IMensuratestoo Project. This innovation was conducted by the leader Opeyemi Ige with the help of other business sectors and some celebrities in Ghana. The purpose of the IMensutatestoo Project is to help young African girls access menstrual pads at an affordable rate. It also creates a sense of awareness in reducing the shame associated with young girls mensurating at an early age.
Inspiration
The inspiration for the leader's innovative solutions sparked during his childhood. This is where his passion for the job began. He has witnessed first-hand the struggle that young people in Africa face once they leave school and are confronted with a lack of jobs and employment opportunities due to not having the proper skills required.
Mr. Ige says that he began his journey at the age of six, joining the world's largest humanitarian organization, the Red Cross. He admits, growing up and during his training at the Red Cross, he was moved by tough events. With a background as a paramedic, he witnessed scenes and situations happening around the globe that impacted him.
"Being active at such a young age during my formative years influenced my personality and way of seeing life," Mr. Ige said.
Today, under his leadership, leader Michael Opeyemi Ige is doing all he can do to help young Africans achieve a meaningful goal that also aligns with some of the United Nations Sustainable Goals 3 and 8: to ensure healthy lives and promote well-being for all ages, and to promote sustained, inclusive, and sustainable economic growth, full and productive employment, and decent work for all.
Overall impact
The overall impact of the innovation is significant in the younger generations in Ghana, West Africa.
It has helped create employment and has allowed young people to retain jobs. Furthermore, it has built awareness surrounding girls' reproductive matters. It also has aided in empowering young people to acquire the necessary skills that will enable to find employment and other job opportunities. The long-term effect of the innovative solutions will bring a sense of security to young Africans by allowing them to attain employment and be economically stable to provide for themselves and their families.
The innovation has also helped young girls access affordable menstrual pads and has created awareness on the issue of girls being shamed when they menstruate at a young age.
Some of the goals, whether they are long or short-term, also align with the United Nations Sustainable Development Goals to help improve lives and humanity.
For example, from the interview, we discovered that the Youth Leaders Fellowship Program (YoLe) is instrumental during crucial times. Considering the fact that Africa's population is incredibly young, with 60% of the entire continent aged below 25 and with the alarming youth unemployment rates, YoLe strives to prepare the youth for the professional world, ensuring that the potential of every young person is being fulfilled by taking the lead in youth participation.
This program is the first of its kind in the UN, helping to achieve the three UNFPA transformative goals by deploying young people in UN agencies. By doing so, participants have a head-start to gain expertise in the field. It allows them to participate in real-life analysis and participate in one of the UN sections. This gives them a skill set employers desire and enables them to get a foot through the door.
Business benefit
The innovation has been beneficial to the business world in Ghana, in the sense that it has helped young Africans contribute to the development of their country whenever a new job is created.
It reduces the rate of youth unemployment in Ghana, West Africa, which is also good for businesses. When people are employed, they drive market activities with their purchasing power and create new competition in a free-market ideology, rather than a monopoly in oligopoly.
The innovation is good for businesses and the government at large in the sense that it helps increase the economic outputs in terms of the GDP growth. It also helps generate more income from tax revenue of businesses to pay for various other innovations, as business output increases in Ghana with new investment opportunities.
The innovation has also led to women, particularly young girls, to have access to menstrual pads at an affordable rate through the help of businesses that produce them and has even opened up new markets in Ghana to create new affordable products for women.
When it comes to employment, young people having access to jobs is also good for the future of Africa and the private sector; they benefit by creating additional jobs and hiring more Africans to increase their profits through economic development.
Finally, all of these put together address the United Nations Sustainable Goals 2, 3, 4, 5, 6, and 8 in a more realistic way with emphasis on poverty alleviation and so on, such as:
• Ensuring healthier lives and promoting well-being for all ages.
• Ensuring inclusive and equity education and promoting lifelong opportunities for all.
• Achieving gender equality and empowering all women and girls and promoting sustained, inclusive, and sustainable economic growth, full and productive employment.
• Providing meaningful work for all.
Social and environmental benefit
The innovation has been beneficial to Ghanaian society by helping young Africans acquire adequate skills and be employed. It reduces poverty rates, opens new markets to businesses, and creates awareness surrounding girls' reproductive issues.
In the long run, the innovation would increase economic output when young people join the workforce at an early age. It would also increase the GDP growth and the Ghanaian economic outlook.
In addition, the innovation has helped to meet some of the United Nations Sustainable Goals in poverty alleviation, improvement in girls' education, and clean water.
Interviews
Micheal Opeyemi Ige, Project Manager. https://www.linkedin.com/in/michealopeyemi/
Micheal Opeyemi Ige, Project Manager
Keep this story going! Share below!
UNFPA
Ghana, Accra, GH
Business Website: https://www.unfpa.org
Year Founded: 1961
Number of Employees: 1001 to 5000
The UNFPA is an international development agency focused on reproductive health and rights for all that works to create a world where "every pregnancy is desired, every childbirth is secure, and every young person's potential is realized" by assisting countries in using population data for policies and programs that reduce poverty, empowering and giving the right opportunities to young people all over the world and helping them participate in decisions affecting them, and strengthening their ability to advance human rights and development issues such as health, education, and employment.