Empowering the World's Greatest Entrepreneurs
Next Gen HQ
Overview
Next Gen HQ is a business hub that works to energize entrepreneurs through in-person events, social and digital media platforms, real estate, investments, and brand partnerships. Their mission is to connect entrepreneurs with the resources they need as they pursue their business endeavors. They meet the goals of quality education, reduced inequalities, as well as good jobs and economic growth.
Authors
Victor Xie
Drew Heald
Darrell Butler
School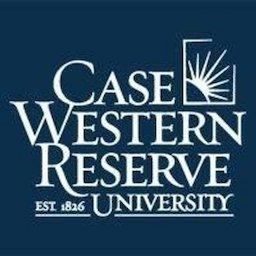 Case Western Reserve University - Weatherhead School of Management
Professors
Michael Goldberg
Megan Buchter
Doug DeGirolamo
Innovation
About 20,000 entrepreneurs and 4,100 startups have leveraged Next Gen HQ's resources to raise hundreds of millions in venture capital funding, get featured in major media outlets, access mentorship from senior executives, and foster powerful new friendships. Next Gen HQ firmly believes that entrepreneurs should be in control of their own destiny, and they help them achieve this by providing mentorship, education, and support within their hub of business resources.
Their program aims to give entrepreneurs momentum as they move forward with their ideas and build a business that allows them to live the lives they envisioned for themselves.
Inspiration
During Justin's high school career, he stumbled across Scott Dinmore's TEDx regarding how to find a career you love. In the talk, there was a statistic that astounded Justin: 80% of people get the same career advice being to study well to get good scores and in turn get into a good college, but 80% of people end up miserable in their careers. This led him to ask himself, "how can I live my own life, or rather, how can I be the CEO of my own life?" His answer to this, simply, is pursuing ideas through entrepreneurship.
So, Justin and Dylan ended up starting a tutoring business while they were in high school. It was going well, but they were looking for a way to connect with others to increase their business prowess. They ended up deciding to change their business to just that, as it was something they both agreed that was aligned more with their interests as well as their goal of creating a business that would last forever.
Overall impact
The impact of Next Gen HQ spans far beyond their core business. They help businesses succeed and in turn, other entrepreneurs can help influence the direction of the world. Entrepreneurs are the people who are pushing the world forward. They are supporting entrepreneurs and helping them create business innovations that will change our world for the better. The world becomes a better and more efficient place because entrepreneurs are solving the world's greatest problems.
Next Gen HQ provides the momentum and structure for these ideas to flourish. In turn, they are also creating a better world by supporting entrepreneurship and innovation. In other words, they are all about building a network of motivated entrepreneurs that will go on to innovate and help make the world a better place.
Business benefit
For Next Gen HQ, business benefits can be broken down into two categories, financial and non-financial. Positive financial outcomes indicate business benefit and since 2014 Next Gen HQ has provided just that. Through live events and digital media platforms, Next Gen HQ has brought in revenue that has allowed the company to continue to provide entrepreneurs a chance at having their startups come to life. Non-financial benefits for the company include customer engagement, employee retention, and company image.
The ten-person team of Next Gen HQ provides a chance for the individuals to work together and not be limited to a job description. Their in-person series has continued to grow over the years and in 2019, the company welcomed over 1000 attendees from six different continents. The event had lists of speakers and investors who were able to connect with young entrepreneurs. The customers have continued to grow, which has helped portray a positive company image to the public of Next Gen HQ. It has also allowed Nex Gen HQ a chance at continuing their dream of helping entrepreneurs.
Social and environmental benefit
As a business that supports entrepreneurs in their own endeavors, everything Next Gen HQ does serves to further their social impact. By helping other entrepreneurs succeed, they help to support not only the economy but every aspect of society that businesses impacted by their support operate in. This can be seen in the success stories on their site, with summit participants starting businesses with the networks they made at the conference, getting the support needed to get into accelerators, finding investors for their business, and more.
Interview
Justin Lafazan, Co-Founder/Co-CEO
Keep this story going! Share below!
Next Gen HQ
New York City, New York, US
Business Website: https://nextgenhq.com/
Year Founded: 2014
Number of Employees: 2 to 10
Next Gen HQ is the leading business hub that empowers entrepreneurs to overcome obstacles and achieve success by cultivating community, resources, education, and mentorship.