Empowering Intimates Brand in Southeast Asia
SOKO
Overview
SOKO wants to re-imagine the over-sexualized intimates experience in Southeast Asia by representing real women through an inclusive and diverse lens. The company plans on building a community of women and empowering them through product development, special events, blogs, and more. By shifting the focus of the intimates category to self-confidence, SOKO is working to accomplish SDG 5, Gender Equality.
Authors
Anthony D'Orazio
Cameron Wheeler
Reed Momjian
Verena Farid
Cindy Ho
School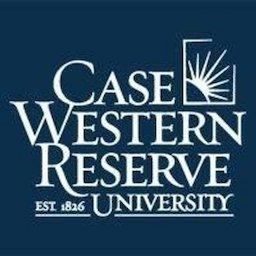 Case Western Reserve University - Weatherhead School of Management
Professors
Michael Goldberg
Doug DeGirolamo
Megan Buchter
Innovation
SOKO is creating better intimates shopping experiences for women in Southeast Asia. Most lingerie brands market themselves on exclusiveness and sex-appeal. By launching campaigns focused on inclusivity and female empowerment, SOKO will do the opposite. The company aims to create a large community of women who will build each other up and support one another. By including consumers in product development, SOKO is allowing diverse voices from various backgrounds to be heard in an area of the world where this would not customarily occur.
Additionally, the intimates shopping experience is traditionally an offline model in Malaysia. SOKO will challenge this model with a website which will have resources women can learn from so that they can be empowered when bra shopping (i.e. how-to guides, size calculator, chatting with a fit specialist, etc.). As a direct-to-consumer (D2C) brand, SOKO will engage customers from the comfort of their own homes.
Overall, the company offers three innovations:
comfort-first products designed to support a woman's everyday functional needs without compromising on style;
a localized representation that is relatable and a local community to build genuine connections and share thoughts with;
and a superior shopping experience which includes content that is helpful and empowers their customers to be self-reliant
Inspiration
In Asia, being thin and fair-skinned have long been the benchmark of beauty. As a young Malaysian girl, Natasha grew up feeling insecure and pressured to fit into this narrow definition of beauty. When Natasha moved to the United States to study at Northeastern University and then work at Morgan Stanley, she saw increasing diversity and authenticity in consumer brands, which aided in building her own confidence in her twenties. During her visits back home, she observed a lack of innovation in the bra market and a lack of brands catering to modern, millennial women. As a result, Natasha and her husband, Chris, became business partners to launch SOKO in Malaysia in order to fill the void in the Southeast Asian market for a D2C intimate apparel brand.
According to Natasha, the company came from a place of frustration. Natasha stated, "New York, a city that celebrates individuality and encourages people to be themselves, is such a contrast to Kuala Lumpur and other neighboring major Southeast Asian cities. Whenever I went home to Malaysia, I felt like I was in a time machine going back in time and seeing the same-old tactics that simply don't resonate with the modern woman anymore. I knew that many other women felt this same frustration."
Passionate about her mission to empower women, Natasha seeks to create a new normal. At the innovation's core is Natasha's desire for girls not to grow up feeling the same way she did, trying to fit the narrow definition of what it means to be sexy or what it means to be a woman. To her, it is not too late to fix this.
Overall impact
Currently, SOKO is set to open in Q4 of 2020. While the business has not opened yet, it has still made an impact. Natasha and Chris have gone to conferences, received reviews of their bras through customer trials, and have obtained user-generated content. So far, reviews are positive and the community is excited for the business to open.
If the business is successful at launch, Natasha and Chris plan to expand their business into other areas in Southeast Asia. Although COVID-19 closed down their previous manufacturer's factory, SOKO was resourceful in finding a new factory quickly and efficiently.
Targeting Southeast Asian millennial women, SOKO aims to empower women to feel confident in their own skin. Its vision to create the most approachable intimates experience will be mindful and supportive of its customers. When it comes to impact, the business has the potential to empower women in ways that were not possible in the community before, all the while providing premium, comfortable products.
Business benefit
Since beginning the process of bringing SOKO to the Southeast Asian intimates market, the business has created new jobs in manufacturing, brand strategy, and design. The venture will essentially be creating a new product/service since a D2C intimates brand is new to the community. If the business's launch is successful, then as it grows and expands, the company will be able to hire more workers, bringing more jobs to the community.
Additionally, the global market size of the lingerie market is poised to grow at a CAGR of 6.5% by 2024, and estimated to reach a market size of $59.2 billion. Furthermore, the e-commerce market value over the last four years in the six core ASEAN countries quadrupled to $23 billion and is expected to grow to over $100 billion by 2025. If these expectations hold true, and SOKO's target customer base continues to grow, SOKO has the potential to thrive and expand their business. As a result, more employees will be hired, the amount of revenue raised will increase, and the company will have the ability to provide more services and products to ASEAN countries.
Social and environmental benefit
Women in Southeast Asia have grown up with immense pressure to be thin and fair-skinned; when they look at the advertisements and media around them, that's all they see. SOKO wants to change that. By purposefully creating a diverse and inclusive marketing campaign, SOKO allows women to see themselves in the media, improving their self esteem and decreasing societal pressure to conform to an ideal body standard which is impossible to obtain.
In addition to the marketing campaign, SOKO wishes to include consumers in the design process, letting women's voices be heard. Through blog posts and events, SOKO hopes to develop a close knit community of women, where they can inspire and challenge one another.

Interview
Natasha Shazana, Founder
Keep this story going! Share below!
SOKO
Kuala Lumpar, MY
Business Website: https://n/a
Year Founded: 2020
Number of Employees: 2 to 10
SOKO provides comfortable, high quality, and stylish female apparel through a diverse, female-empowered lens. It aims to create an approachable intimates experience that will remain mindful and supportive of the needs of Southeast Asian women.