Empowering Children, Building Future
Hands-On-Now-The Arts
Overview
Hands-On-Now-The-Arts is a company that focuses on helping children receive an adequate education at a affordable cost for working families while enhancing all aspects of the social development for children.
Authors
Robinson Arana
Robert Annicharico
Pernell Brown
School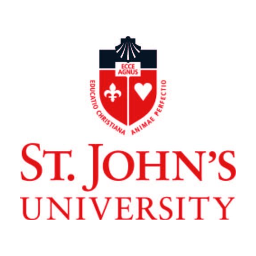 St. John's University
Professor

Charles Wankel
Innovation
Hands-On-Now-The-Arts is a company that offers personalized instruction boosting children's knowledge in science, technology, engineering, and mathematics. Their learning center is working towards having their staff accredited by the Montessori Teacher Certification program which aims at covering the fundamental concepts and historical context of early childhood education (ECE). Additionally, Hands-On-Now-The-Arts has created an experience for not only their children but also the parents of the children they educate. Parents have resources to help them navigate the benefits this company has to offer, such benefits as programs like 1-on-1 tutoring, Anti-Bullying Programs, Mentoring Programs, and many others.
Hands-On-Now-The-Arts has been helping working families and their children achieve education equality for over 20 years by providing door-to-door transportation from and to their establishment. These services level the playing field for those families in need, and focus on helping children from not only the local area but also many neighboring towns.
Empowering Children, Building Futures
Inspiration
Hands-On-Now was inspired by schoolteachers that recognized a need for a more individualized approach to learning. It started as private instruction then moved to a library and now can fill a standard school. A Parent Handbook is given to each family, as the company takes a "hands-on" approach for all caregivers.
Overall impact
Students who join the program will work with professional educators and interact with other students from diverse backgrounds. The company partners with local counties to help cover a percentage of the cost for students to attend extracurricular activities like jiu-jitsu and dance. The impact can be felt not only by the family, as at home pick-up really enables the family to take on their everyday responsibilities while their child is learning in every aspect of life, but it also grants the students lifelong skills and learning.
Business benefit
Business Benefits are seen by both the families of the students and the executive staff. Families can focus on their work and take care of their responsibilities while their child learns from a team of experts. The company has already received generous funding for expansion and has plans to open three more locations in the near future. The expansion will allow the organization to grow larger in neighboring communities and impact more students.
Social and environmental benefit
Hands-On-Now-The-Arts fosters an environment that encourages children to express their individuality within well-defined parameters. Children who participate in the program will gain exposure to various social-emotional, literacy, sensory, gross motor, and age-appropriate S.T.E.M. activities and games designed to stimulate and promote developmental growth. Additionally, students are encouraged to exercise executive function, as they actively engage in meal planning and room designs and assist in scheduling monthly programs and coordinating special events. The founders of Hands-On-Now-The-Arts plan to expand these program offerings to Valley Stream and Brooklyn, NY to serve more students in newer and more extensive facilities. The business has been open for over 20 years, serving students in the Long Island community and providing educational opportunities and jobs in the local area.
Interview
Adam Drake, Operations Manager
Keep this story going! Share below!
Hands-On-Now-The-Arts is a company that provides top of the line services for school-aged children from kindergarten to eight grades throughout Long Island with plans to expand into Queens. Established over 20 years ago, this company focuses on empowering children to be lifelong learners, with special needs integrated classrooms.