Empowered people, empower people
Clarity Initiative
Overview
Clarity Initiative innovation focuses on providing inclusive, high-quality, and financially accessible coaching for everyone, even those who do not have financial access to this service, by partnering with international development organizations already involved with communities like the ones they already serve.
Through this innovation, they seek to improve people's well-being (SDG 3) and education (SDG 4) regardless of their context (SDG 5) through the generation of alliances with other groups (SDG 17).
Authors
Ana Cristina Morales
Paulina Garza
Ludivina Martinez
Ilse Gabriela Santana Gomez
School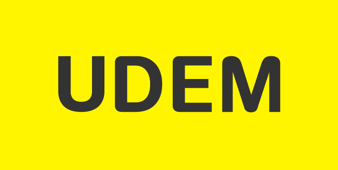 Universidad de Monterrey
Professor

Consuelo Garcia-de-la-torre
Innovation
When people experience mental confusion, emotional turmoil, or an energy drop-down, Clarity is there for them. Since August 2019 in Montreal, Quebec, Clarity offers coaching and training services to make an impact because they believe every human being is here to contribute, not to be a victim. Sadly, not all people have access to pay an inclusive and high-quality coaching service, so Clarity provides their most vulnerable customers to pay only 10% of their normal fee. But, who pays for the other percentage? 25% of the revenues generated by paying clients are accumulated into funds to supplement low-income clients' payments. In general, clients that pay the normal fee are not only receiving high-quality coaching but are helping other people from their community with fewer resources to be capable of accessing coaching.
Throughout the coaching sessions, Clarity certified coaches train and coach clients to get perspective and allow them to be vulnerable to open up as who they really are. Clarity's coaches accompany their customers through the process and teach them self-management skills to finally ensure that clients experience those skills to become autonomous in preparation for their next challenge.
Following the SDGs, Clarity creates an impact in society to generate more human beings aware that being vulnerable is not a weakness but a strength; coaches help and educate clients to have better well-being. Clarity has turned a service that was believed to be only for economically privileged people into an accessible and inclusive service for everyone.
Inspiration
The reason that inspired Clarity's founder, Hitzel Trejo, to create this initiative was her own story, her own experience. Hitzel was a victim of domestic violence, and the effects of this situation prompted her to generate the need to start Clarity. When she was at the lowest point in her life, she tried to seek help through coaches to get out of that difficult phase because she did not have any family support since she lived in Canada, far from her family in Mexico. However, she felt that she was paying for the sessions for no reason, as the sessions she resorted to did not fully satisfy her.
"Coaches back then were like - just pay, pay, pay, and pay.- Based on my perception, I was an ATM for coaches" -Hitzel Trejo (CEO / President in Clarity Initiative)
Therefore, she decided to create something that has a beginning and an end; make it efficient and effective. That's when Clarity started to be created.
"If one day I get out of this alive, I'm going to be in charge of generating something that has beginning to end because people are not an ATM and less when they are in moments of vulnerability" -Hitzel Trejo (CEO / President in Clarity Initiative)
Motivation comes from being inclusive, from offering service to everyone, but within a time limit, since as human beings, we must learn to self-manage and create skills through the coaching we take.
Overall impact
Clarity seeks and has been able to make an impact in contributing to Canadian and Quebec society while providing comfort to those struggling to recover. Clarity is having an impact mainly on young people, people with disabilities, women, indigenous and black communities who do not have access to a high quality paid coaching service.
The coaching service has generated extraordinary, measurable, and visible benefits that have helped individuals to change the way they see themselves; for example, clients have arrived with problems of how they identified with love relationships, intrapersonal problems, among other issues, and they come out with more clarity on their minds and usually make comments like "Wow! I hadn't seen it that way!" A positive effect that the initiative has generated is to prevent individuals from criticizing themselves a lot since this reduces their mental and productive capacity and redefines their history. The long-term effects that this innovation will generate is a social wealth and strong strategic alliances with NGOs with more concrete challenges, as well as miles of people who have learned to self-manage regardless of their context through the support of certified coaches of the best world quality.
Through this innovation, a seed is being sown. It will generate a perceived and seen impact that will remind society that we must be responsible and accountable for our actions. Finally, Clarity will become the benchmark that inspires people to contribute effectively, efficiently, and measurably to their communities since it is not about being the largest company but the one that generates more light to society.
Business benefit
Because the business implemented a new alternative to coaching by making it accessible and inclusive, these good things have happened: this social innovation has benefited Clarity itself by focusing on the Sustainable Development Goals. When an initiative is developed based on the SDGs, there are always positive values. Thanks to this innovation, Clarity employees have developed the following values: inclusion, responsibility, compassion, commitment, acceptance, confidentiality, and customization. In addition, they have acquired these values ​​and skills thanks to the fact that both clients and board members come from multicultural, multilingual, and professionally diverse backgrounds.
Thanks to this innovation, Clarity's members have learned how to manage their life as a journey because each employee from Clarity also has access to free coaching from a coach belonging to the initiative so that their employees can also get support to improve their well-being. Likewise, thanks to the values ​​that their employees have managed to acquire through this innovation, they have managed to create a healthy work environment that is always focused on people's well-being.
On the other hand, they have managed to open up to more vulnerable communities as the company grows, and they have even served for-profit and non-profit organizations to strengthen their programs by offering coaching services and improving the well-being of their employees. Clarity's employees and board members believe and know that the revenues they are getting are not the goal but are the tool that can and should be used to do good.
Social and environmental benefit
Clarity's vision is born out of a personal need, and entrepreneurship occurs due to seeking true personal development, under the premise that anyone can get ahead with the correct coaching. This innovation, therefore, directly impacts society.
The most important asset is people, and they are the only ones capable of changing the world. Hitzel comments that Clarity already has impacts generating gender equality, generating work for vulnerable communities and leaders through assertive coaching. For example, a person who has just changed careers and is insecure and worried about the uncertainty of their decision, with 60 minutes of Clarity's inclusive coaching, that person today is a recognized professional. The innovation changes people's lives starting from the inside out, understanding people's thoughts and motivations and the fact that they are responsible for their lives. By attending a Clarity session in person or through its international platform, regardless of its context, a seed is sown in the person to transform their life and their environment, improving society when they understand that they are responsible and accountable for their actions, something that's vital in our modern times.
To inspire and empower people, it is not necessary to be the largest company but the one that gives more light, mainly to those who need it the most, such as minorities. Like the story that inspired this innovation, the most powerful change is in the mind. Society can have empowered individuals who can achieve their goals while improving their environment once mental obstacles are mastered. That positive change can be extended to others.
Interview
Hitzel Trejo, CEO/President
Keep this story going! Share below!
Clarity Initiative is a social enterprise that helps individuals expand their awareness by providing them with inclusive, high-quality, and financially accessible coaching. Clarity serves vulnerable communities, youth, persons with disabilities, women, black communities, and indigenous.