Employee Empowerment
LEO Pharma
Overview
LEO Voice & LEO Grow
LEO Voice is a program through which the company collects information regarding the well-being and performance of its employees through employee engagement surveys.
LEO Grow is a global process that enables managers and employees to set clear goals and to support ongoing conversations about performance and development.
Through these innovations, LEO Pharma is able to successfully develop and empower its employees as well as strive for as much equality as possible.
Authors
Jose Galvan
Jomin Johnson
Thy Nguyen
School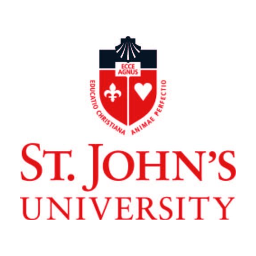 St. John's University
Professor

Charles Wankel
Innovation
Mental well-being at work is one of the primary areas that LEO Pharma focuses on in order to elevate their CSR's efforts. For 2019-2020, LEO's key KPIs are to: (1) Create a baseline for mental well-being issues and for current activities and initiatives; (2) Share best practices and roll out mental well-being supporting material; (3) Engage managers, HR, and EHS communities to enhance mental well-being at work initiatives for LEO people; and (4) Follow up on assessment of mental well-being issues and activities.

In order to achieve these goals, LEO Pharma globally collects and assesses data through LEO Voice – Employee Engagement Survey as well as a variety of relevant activities and tools on the status of employee engagement, the psychosocial working environment, and stress levels.
LEO Pharma also puts a strong emphasis on engaging, enabling, and developing its employees. In 2019, LEO Pharma launched "LEO Grow," a global process to enable managers and employees to set clear goals and to support ongoing conversations about performance and development.
Inspiration
LEO Voice and LEO Grow were created with the main purpose of supporting the longevity and performance of the labor force as well as continuing to maintain its status as a highly people-oriented company.
Overall impact
As a result, according to LEO Pharma's annual employee engagement survey in 2019, the company achieved an overall sustainable engagement score of 84%, which is 1% point higher than 2018. This strongly indicates the high level of motivation and commitment of their employees.
Business benefit
By establishing the innovations of LEO Voice and LEO Grow, LEO Pharma has seen tremendous improvements in the atmosphere, mood, and overall well-being of all of its employees. LEO Pharma puts its employees first by creating ways to further their development and ensure that they are happy doing what they do.
This in turns increases productivity and the longevity of these employees at LEO Pharma. That is why LEO Pharma is one of the highest-ranked companies in terms of employee happiness and work/life balance. This pays dividends to the organization because it ensures that employees remain with the firm for a long time while also producing great work.
Social and environmental benefit
Sustainability is at the core of all that LEO Pharma does, and its Corporate Social Responsibility (CSR) is embedded in the company's business and in the behavior of its employees. LEO Pharma has a business-driven CSR approach and acknowledges its economic, social, and environmental responsibility in compliance with the principles of the UN Global Compact.
One of the key ambitions of LEO Pharma is to help patients by addressing unmet medical needs. It fulfills this aspiration by having world-class science in the company's dermatology research and development programs. That is why it is imperative that the employees of LEO Pharma who perform these tasks are well trained, well developed, are happy doing what they do, and can communicate with their higher-ups if need be.
It's also important to note that as a global pharmaceutical company, LEO Pharma performs many functions that impact society. To mitigate the risk of potential negative effects, it has developed policies and processes covering the different CSR focus areas.
Interview
France Elizabeth Bourgouin, Director of Global Sustainability
Keep this story going! Share below!
LEO Pharma
Madison, New Jersey, US
Business Website: http://www.leo-pharma.us/
Year Founded: 1908
Number of Employees: 5001 to 10000
LEO Pharma is a Pharmaceutical & Biotechnology company based out of Copenhagen, Denmark. Their core values are Integrity, Adaptability, Innovation, Passion and Customer Focus. Their mission is to help people achieve healthy skin. The company produces prescription skincare products that primarily deal with eczema, psoriasis, and rosacea.
LEO Pharma has been committed to the UN Sustainable Development goals since 2018. Their commitment is built on the three pillars of empowering patients, sustainable operations and business integrity. The Sustainable Development Goals that truly caught our attention were enhancing the mental well-being of employees and empowering people to grow.