Electronic Electrical Equipment Waste Management System
PT Mukti Mandiri Lestari
Overview
PT Mukti Mandiri Lestari transforms all Electric, Electronic, and Equipment Waste (in this story will be mentioned as E-Waste) into ZERO WASTE. All of the waste can be recycled and turn into raw materials for new products. The company has employed more than 200 employees and makes a substantial revenue and profit from its activities. The Company preserves the environment, empowers the communities it serves and makes living a better place.
Author
Chin She Chiang
School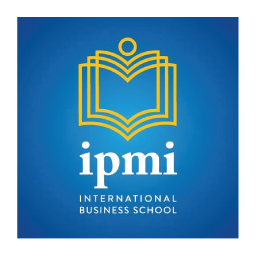 IPMI International Business School
Professor

Amelia Naim Indrajaya
Innovation
The recycling of E-waste requires several steps to repurpose this resource in the most efficient manner. In general, the E-Waste recycling process includes the use of manual and automatic labor. Automated equipment during the recycling process helps to efficiently recover reusable materials, eliminate hazardous waste, and protect workers and the environment.
STEP 1: MANUAL SEPARATION AND SEPARATION
At this stage, the E-Waste is sorted manually. The components that should not be destroyed are separated such as batteries, battery system, UPS, cartridges, and fluorescent lamps.
STEP 2: SHREDDING (DESTROY / QUOTE)
Garbage is chopped into 100mm pieces, which can be even smaller. Any dust generated in this chopping process is disposed of using an environmentally friendly method.
STEP 3: REMOVAL OF MAGNETIC PIECES
At this stage, materials with magnetic properties are separated using an automated magnet.
STEP 4: METALLIC AND NONMETALLIC SEPARATION (SEPARATION OF METAL AND NON-METAL)
Other metals such as aluminum, copper, and brass are separated from non-metal materials such as glass and plastic. This separation is done by using Eddy Currents, Optical Identification, and magnetic methods.
STEP 5: SEPARATION BY WATER
At this stage, the plastic and glass are separated using water. The lead-containing glass will be sent to the tin smelter to be used in new products such as batteries, new CRTs, and X-Ray Shields.
Plastics are separated by color and sold to plastic recyclers. After the raw materials are separated, they can be sold as a commodity for recycled raw materials to be made into new electronic devices or other goods.
The circuit boards are ground and smelted, the resulting gas is collected, while the metal can be sold as a raw commodity. Electronic items that have wood can be peeled and used as fuel.
E-WASTE RECYCLING BENEFITS:
• Protecting the environment from toxins produced by E-Waste
• The use of recycled E-Waste materials can reduce greenhouse gases, and limits the need to acquire more raw materials.
• Reducing the cost of making new products
• Recycling E-Waste can reduce the need for area/landfill (to store the E-Waste) and protect the environment from hazardous and poisonous waste
Inspiration
"This company is born out of our love for the environment. Perhaps many people are thinking, that managing waste is dirty work. Here we show that with good management, garbage and waste can be handled in a manner that is clean and healthy for humans and the environment." – Suhaedah (Director)
PT Mukti Mandiri Lestari has 39 Drop-off Points all over Indonesia to collect E-Waste. The company owns a 70.000 M2 facility area in Bekasi, West Java to recycle the E-Waste. The company has the capacity to produce and recycle E-waste for about 160.000 tons/year. With more than 200 employees, the company can generate profit from recycling E-Waste. The company is doing "Urban Mining," since the product from its recycling process is mostly metal such as copper and zinc. Those two finished products are needed by industry, especially in the electronic industry.
Overall impact
Recycling E-Waste and at the same time doing Urban Mining can be considered as one of the most impactful activities in our technology-filled age. These activities save the environment and support the UN Global Goals for Sustainable Development, specifically in Innovation; Ending the Poverty; and Sustainable Cities and Communities. This work makes cities and human settlements inclusive, safe, resilient, and sustainable.
Business benefit
PT Mukti Mandiri Lestari employs more than 200 people and recycles more than 160.000 tons/year of E-waste. From its recycling process, the company acquires tons of valuable copper, zinc, and other useful raw material that can be used by industry to produce finished products. PT Mukti Mandiri Lestari helps big companies to handle their waste by providing waste management solutions.
Social and environmental benefit
Recycling E-Waste is beneficial for society because it protects the environment from hazardous and poisonous waste. The company employs people within the surrounding area and at every drop-off point all over Indonesia. The company's business helps the government of Indonesia in reducing poverty.
Interview
Wawan Budiawan, President Director
Keep this story going! Share below!
Most of the Electronic Waste (E-Waste) contains various materials such as plastic, glass, and metal. PT. Mukti Mandiri Lestari was the pioneer and is a leading company for Integrated E-Waste Management Solutions (IWMS), specifically for electronic, electrical, and equipment waste (EEE-Waste). The company believes that the advancement of technology does not have to come at a cost to the environment. Environmental sustainability can be achieved through the practice of more elegant handling, especially for EEE-Waste.