Efficient Production and Consumption
Happy Harvest Hydroponics
Overview
Happy Harvest Hydroponics' innovation is to produce crops year-round using a greenhouse that is equipped with a hydroponic irrigation system. They use this system to be efficient and help the environment while producing sustainable products for people to consume.
Authors
Lauren Kuznetsov
Rachel Schulte-Doody
Matthew Galante
Connor Boxczyk
School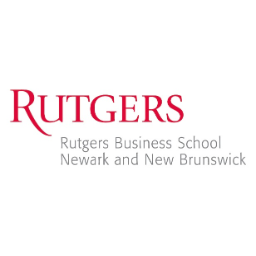 Rutgers Business School
Professor
Joseph Markert
Innovation
This greenhouse is a small, family-run business, so everyone helped pitch in with this effort. Guy was the one who originally came up with the idea, and he asked Cris to join the team to help with the many tasks. Their small farm is different from others because it uses a hydroponic system. This is a method of growing plants that involves a pump that supplies a shallow stream or film of nutrient-enriched water directly to the roots of the plants. Cris explained that, "There is a pump inside this reservoir, which runs a stream of water over the plant's roots, so gravity pulls the water down and then it comes down the white pipe and returns to the reservoir. It is a constant cycle, and we are always recycling water." This innovation relates to the passion the founders share in gardening, food, and hydroponics. They believed in this passion and wanted to help local communities by growing healthy, sustainable, and all-natural food year-round.
The core innovation is hydroponic farming, and it is used to feed local communities year-round. This innovation emerged because of a common passion that all the founders shared. The founders were looking for ways to grow healthier crops in a more efficient manner. After building a second greenhouse (still in progress), the founders wanted to branch out from leafy greens to include other crops such as grapes and strawberries. Future plans include expanding further into different crops ranging anywhere from potatoes to okra.
Inspiration
The idea of Happy Harvest Hydroponics Farm came about when Guy, one of the three co-founders, pitched the idea to John and Cris to grow healthy and sustainable food year round. He wanted to find a way to produce food for the community that was not only healthy, but also beneficial to the environment. During the recession of 2008, Guy was a contractor. He spent the next five years trying to get through a period of no growth when he came across an article saying how great it was to start a company during a rough economic period. He consulted one of his friends about it, and they were intrigued. Cris had a background in growing produce, because she is a third-generation gardener. Another factor of motivation was they wanted to produce crops year-round, but since New Jersey experiences all four seasons, they knew it would be a struggle. Creating the greenhouse has given them a place to grow crops all year by having the ability to manage the amount of heat and air that comes in. Also, they manage their area very efficiently and sustainably. This was a major goal for them, because they did not want to be wasteful and wanted to use their resource to the fullest. Cris shared with us, "I think the biggest things as far as being sustainable and growing this way is the amount of produce we can grow in such a small space and the fact that this land is used year-round and we can produce year-round."
Overall impact
Though the company is looking to expand its efforts to produce more crops rather than simply leafy greens, for the time being, using hydroponics has allowed Happy Harvest to grow crops year-round, which has significantly increased their potential annual profits. In fact, Guy believes this to be the primary benefit of hydroponics, saying, "This is awesome for the fact that you've got 52 weeks in the year to do it, as opposed to just growing season which is maybe 24 weeks to be generous; that's where the savings come in."
The primary benefit and impact is that it provides access to healthy food year-round for the local community. As New Jersey experiences winters that prohibit crop growth, the fact that Happy Harvest operates year-round is a boon for Denville and the surrounding area. Additionally, hydroponic farming grows more food in the same area than traditional farming. Using less water than traditional farms, Happy Harvest has realized a 10% higher crop yield. Additionally, hydroponic farming suits society's needs while simultaneously aiding the environment. Happy Harvest's hydroponic systems are "...known to use about 90% less water than a traditional soil farm in a recirculating system."
In the short term, Happy Harvest provides fresh produce to its customers while using less resources than a traditional farm, and is able to do so year-round. While profits and customer satisfaction are crucial in the short term, the long-term effects are less noticeable but equally as important. Farming via hydroponics significantly cuts back on greenhouse gas emissions and helps to counteract the fossil fuels used to power the farm, a problem Happy Harvest hopes to solve in the future with solar panels. Future water shortages will be due in large part to agriculture, and using 90% less water than traditional soil farming will reduce the shortage severity. Finally, more food can be created with less resources, meaning the efficiency of the agricultural system will be increased in the long term.
Business benefit
As a business, they are able to go to multiple farmers' markets to provide fresh produce to local customers. They have a trusted customer base that they rely on to test out their variety of produce year-round. They are in the process of expanding their greenhouses in order to offer more variety than just leafy greens. Cris said, "It's very reassuring to people that they're getting a safe, healthy, locally produced product," following with, "The farmers' markets are communities, there are families, we see them every single week...it's much more rewarding [than going commercial with their crops]." By going to farmers' markets, they create personal connections with their customers and are able to be more knowledgeable about what consumers want to purchase.
Because Happy Harvest Hydroponics has created sustainable goods, it has left consumers happier as they consume healthier goods.
Social and environmental benefit
Hydroponic farming reduces both the space and the water needed to grow healthy produce. It is a reliable year-round approach to farming that does not leave a huge carbon footprint. Hydroponic farming could be replicated in cities where land is not as readily accessible for growing and producing, and the simple process makes it very clear what is being consumed. This organic approach benefits society by not using carcinogenic chemicals throughout the planting process. Not using harmful pesticides reduces the likelihood of consuming toxic chemicals and lowers the chances of cancer among consumers. Also, using locally grown produce reduces the amount of transportation, which comprises the highest amount of greenhouse gas production.
Interviews
Cris Tuhy, Co-Founder
Guy Botticelli, Co-Founder
Keep this story going! Share below!
Their mission is to provide the local community with quality produce year-round. They create a happy planet, happy plants, and happy people by producing the best products with the least amount of environmental impact.