Edwins-The Story Of Brandon Chrostowski
Edwins
Overview
Edwins is a restaurant business that takes former criminals and puts them to a program to help them turn their lives around. They give their students life skills that help them in the real world after they graduate and have had great success with this venture.
Authors
Kelvin Tay
Lauren Yuen
School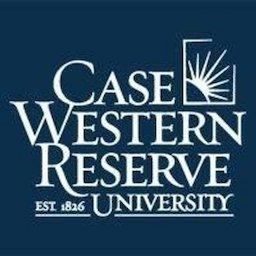 Case Western Reserve University - Weatherhead School of Management
Professor

Chris Laszlo
Innovation
Edwins is a nonprofit culinary institute and restaurant organization that gives formerly incarcerated individuals the tools necessary to build up their culinary, hospitality, and leadership skills. Edwins Leadership and Restaurant Insitute were established in 2007. It is a free, 6 months culinary and hospitality training program that teaches formerly incarcerated individuals the fundamentals of culinary arts. In addition, Edwins is dedicated to providing a support network that helps integrate individuals for successful reentry into the workforce. Ultimately, founder Brandom Chrostowski believes that "Every human being regardless of their past has the right to a fair and equal future". He hopes to continue building up Edwins in a way that is beneficial to the individuals who go through the program and, more broadly, to the community of Cleveland by championing second chances and compassion.
The nonprofit goes above and beyond by also assisting its formerly incarcerated individuals with finding future employment, offering free housing, legal services, basic medical care, clothing, literacy programs, and also much more. It has a turnover of around 100 new students each year. Once the graduates finish the program and are released from prison, the graduates can choose to continue working with Edwins or move on to some of Cleveland's other finest restaurants.
Largely, the inspiration and the success of Edwins can be attributed to Brandon Chrostowski's commitment to building up a network of like-minded individuals with the same values and same mission. This was followed by strong community work around Cleveland with the idea of trying to emphasize to others that incarceration is not the end. People can have futures after incarceration and Edwins gives people a starting point for that and also a second chance that others might not offer. Edwins has had a successful placement program where more than 90% of individuals who went through the program and worked in the kitchen were able to find work outside of the scope of Edwins.
Edwins does not just have a great impact on those who work there - Edwins does a great job at constantly imposing a positive impact on the world at large by setting an example for others to follow. Edwins has been able to successfully adhere to the United Nation's sustainable development goals by providing quality education to its students, reducing inequality by giving individuals a second chance, and by paving a pathway away from poverty and towards upward mobility.

Inspiration
The inspiration for Edwins was born out of a break that founder Brandon Chrostowski was given when he was younger where he was released and given probation. He found a mentor who was able to build him up and give him the tools necessary to build up his culinary arts skills and hospitality. He left Detroit and decided to give back the same opportunity that was given to him when he came across individuals in the kitchens that he worked in that were also formerly incarcerated. "People believe that because you've had a criminal past, that you're not able to do something with your future which is simply incorrect." Edwins proves this day after day. Founder Brandon Chrostowski wanted to prove that who you were once is not who you are or will even become.
In 2004, founder Brandon Chrostowski realized that he had to pave a new path for the institution as nothing had been done like it before. He immediately began to pursue school again to write a business plan. In formulating that plan, he set his sights on Cleveland, Ohio because it had one of the worst public education systems. The vision of the institution as a nonprofit because the goal is to change the face of reentry post-incarceration long-term and so the best solution to a longstanding problem seemed to be a nonprofit.

Overall impact
Edwins has made a tremendous impact on the community. Brandon Chrostowski has made an extreme effort to ensure those recently released from prison and are suffering from poverty don't re-enter the prison system, or even enter it in the first place. Like mentioned earlier, Chrostowski was given a break after being convicted at a young age and wanted to give back and make sure other people had that same opportunity. He chose Cleveland because he saw it had one of the lowest graduation rates and he wanted to change that around.
The people who come to Edwins are put through a 6-month program to try to turn their life around. The usual recidivism rate after 10 years of being released for former convicts is 83%. However, after entering the Edwins program, graduates of it only have a rate of 1.4%. You can tell that Chrostwoski is trying to make a significant difference in the community and wants to reduce the amount of poverty and try to give people an honest opportunity to turn their lives around, just like he was given that chance.
Business benefit
Because of the extreme focus on the benefits brought to the employees, Edwins has done relatively well in their business. As of 2019, they were able to raise enough money to open a new division of their restaurant, a bakery. Additionally, Edwins was able to open another restaurant in Edwins Too in November of 2020 in Shaker Heights. This is especially impressive considering that it was during the COVID pandemic.
In addition to the success of Edwins that led up to the opening of Edwins Too, the new opening also will create more jobs and as a result, improve the community as a whole. Employing more people and putting the money in their pockets will in return allow them to spend more in the community, benefiting the economy as a whole.

Social and environmental benefit
This innovation quite obviously benefits society as it takes former criminals and gives them a chance to start their lives over again. The results from the program that they run are extremely inspiring to many as evident by the need to open Edwins Too. The difference it makes for numerous lives is one of the best things that could happen to society as it eliminates crime while turning those former criminal's lives around.
This also would benefit the community/society as a whole as well too. Taking criminals out of the system and instead turn them into beneficial parts of society not only contributes to the safety of the community but improves the quality of life for all of those involved. In the case of Edwins, the community has a great cause to support while also getting to enjoy great-tasting French food.

Interview
Brandon Chrostowski, CEO & Founder
Keep this story going! Share below!

EDWINS is a company that gives formerly incarcerated adults a second chance in life. They employ these people in hopes of giving them a successful transition from coming home from being imprisoned.