Education for Content Creation
The Tilt
Overview
The Tilt is a company that was founded in 2021 by Joe Pulizzi. The main mission of The Tilt is to educate content creators on how to become entrepreneurs and grow their businesses. The Tilt offers newsletters and educational programs dedicated to helping content creators with audience-building and revenue-generating strategies. The United Nations Sustainable Development Goals promoted by The Tilt are quality education (goal 4) and economic growth (goal 8).
Authors
Michael Clough
Megha Dalal
School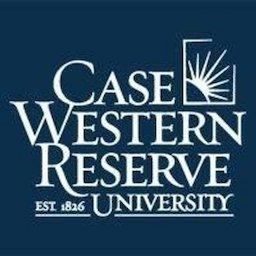 Case Western Reserve University - Weatherhead School of Management
Professors

Chris Laszlo

Gabriela Cuconato
Innovation
The main business innovation at The Tilt is the combination of their business model and services offered. According to Pam Pulizzi, a business manager at The Tilt and wife of founder Joe Pulizzi, "the goal of The Tilt is to educate content creators who want to be able to make a living doing what they love. Creating whatever kind of content it is that they are passionate about. So for example, YouTubers may be creating all kinds of great content but they don't know how to monetize it. Our goal at The Tilt is to educate them and give them all the tools they need to be successful."
The business model at The Tilt is unique because it's designed to allow content creators to access information without a large cost barrier. Newsletters are sent out to interested parties two times per week, and they are free of charge. These newsletters contain specific information for content creation geared toward growing business, because digital content creation involves a different strategy compared to a traditional brick and mortar shop.
This business model would seem to cut into The Tilt's potential profits, but the newsletters are paired with other services that generate money for the company. When talking about these services Pulizzi said, "so then how do we make money? Mostly from sponsorships. Getting people to advertise in the newsletter, or sponsor the podcast etc. As well as…online courses and in person events." Additionally, The Tilt has a secondary innovation that makes them some profit: Tilt coin. This social token can be used to invest in The Tilt and pay for certain things from the company itself.
The founder of The Tilt, Joe Pulizzi, is credited with founding four companies including The Tilt and is an author of multiple books geared towards the business arena. Joe Pulizzi had previously founded the Content Marketing Institute, which was a company designed to help brands attract and retain customers. The company was sold in 2016, and the plan was for the Pulizzis to retire; however, Joe saw a need to help content creators with the business aspect of their livelihood during the COVID-19 pandemic. This ties in with the mission of The Tilt, which is to help others succeed and attain their goals in the content creation industry, which is rapidly evolving and growing in today's market.
Inspiration
The idea behind The Tilt came from founder Joe Pulizzi's innovative personality. As Pam Pulizzi puts it, "Joe…is what you call a serial entrepreneur. He loves to create and build businesses. He loves to see an idea come to life." Joe's numerous companies and books are even more evidence of this disposition, as from 2005 until the present day Joe has been developing one innovation or book or another.
One of Joe's biggest projects was Content Marketing Institute, which he and Pam built from the ground up. However, they decided to sell the company in 2016. The Pulizzis were all set to retire and continue to innovate, write, and enjoy. Yet, this wasn't what ended up happening. Instead, a few years later, COVID hit. As Pam put it, "Joe got bored." But COVID brought with it a whole host of problems for the business world. Joe realized that he was not the only one struggling--there was a large group of people out there creating content but lost about what to do with it.
And so The Tilt was born. With his experience in the industry, Joe created a resource for these new content creators to develop their ideas and share them with the world. These creators can continue to innovate and do the work that they love, while also monetizing their time and effort. As Pam summarized it, "we want to see every content creator be able to reach their goals and be successful."
Additionally, these innovators can get more resources and give support back to The Tile through Tilt coin. Tilt coin, the smaller innovation that's a part of The Tilt, came out of the more and more mainstream use of cryptocurrency. It is mostly run by Dave Anthony, the "IT guy except it's way above and beyond that," and used to garner more interest and support in The Tilt while giving Tilt coin users exclusive privileges and discounts (similar to airline reward miles).
Overall impact
The Tilt has created a large impact on the content creation market, and it has the potential to continue making an increasing impact as the market continues to grow. Content creation can be a daunting market to enter, because it's difficult to promote a small channel in the sea of already existing channels and media. Creators that choose this occupation as a full-time career often start out making very little money. However, one of the unique things about content creators is their love for what they do. According to Pam Pulizzi, " We do an annual survey and one of the most remarkable things is that content creators have no regrets when it comes to their decision to do what they are doing. Additionally, even if the income isn't amazing, and trust me it usually isn't, they wouldn't trade it for a day job because they love the independence and flexibility".
The fact that there are a large number of content creators means that each individual creator is pushed to produce their best work one hundred percent of the time, and The Tilt can help make that happen. Competition in the content creation industry can be a good thing because it helps the unique channels stand out and pushes everyone to always put out content they're proud of.
Although assistance in the content creation industry doesn't appear to have much impact on the environment, the scope of content that can be created via platforms like YouTube is virtually limitless. Certain successful creators have emphasized the importance of protecting the environment, and they can push their message to a large audience via consumers of their content.
Business benefit
The business benefit created by The Tilt can largely be summed up as a source of support for the individuals that are responsible for the growth of the content creation market as a whole. Streaming, YouTube channels, and other media sites have soared in popularity in the last few years, and this is because larger content creators are inspiring others with their content and business success. Starting a content creation channel can be a daunting task, especially since more successful content creators often have a whole team dedicated to different facets of their media and a large support base of fans. Smaller creators often don't have access to these resources, and The Tilt can offer advice and strategies at a low cost to help these creators make a living. The more successful content creators that emerge, the more people will be attracted to consume the content and grow the market, which will create a snowball effect of success and profit. This will also help The Tilt because there will be a larger consumer base looking for advice on content creation.
Social and environmental benefit
The Tilt benefits society through making both resources to innovate and the innovations that come out of their content creators more readily accessible around the world (as they have helped some international creators!) Through The Tilt's newsletters, new entrepreneurs can get access to exclusive and quality information about how to turn their ideas into a reality. On the other hand, now that these innovators have the tools to actually create their content (or create more of it, or develop it further, or whatever other next step or steps they took), their creations can now be shared with the rest of society in order to better it.
Interview
Pam Pulizzi, Manager
Keep this story going! Share below!
The Tilt helps turn content creators into content entrepreneurs. By offering newsletters, in-person events, and other forms of instruction, The Tilt gives new content creators the tools to succeed in today's market and experienced creators advice on how to fine-tune their work.