Education
PT Panin Asset Management
Overview
Through their business activities a "cleansing process" became a vision to care for the environment and community through education .
Author
Ronald Hutagaol
School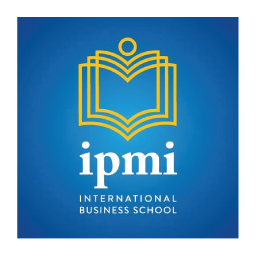 IPMI International Business School
Professor

Amelia Naim Indrajaya
Innovation
Through their business activities, there is a cleansing process in Islamic mutual funds, in which funds from the cleansing process are given to a police-owned foundation called the Bhayangkari Foundation and also to the Sharia Economic Community (MES)
Through a partnership with a foundation and MES, the company provides 200-300 million cleansing funds each year to the bhayangkari foundation to be given as educational assistance to underprivileged children.
Funds are given symbolically at an event with the bhayangkari foundation or MES and given by the commissioner accompanied by the board of directors, given to the Chairperson of the Bhayangkari foundation and Chairperson of the General Chair of the Sharia Economic Community (MES) Mr. Prof.Firmanzah, Ph D.
Panin Asset Management has successfully held a Press Conference and Ceremonial Cleansing Fund Distribution event on Tuesday, November 17, 2015 at Financial Club Jakarta, Graha Niaga 27th Floor Jakarta.
In collaboration with the Sharia Economic Community, Panin held a general lecture in the context of cleansing funds. Panin Asset has set aside funds of Rp 300 million from asset under management (AUM) Islamic mutual fund products for cleansing fund activities. There is a portion of income that must be carried out from the company's sharia mutual fund products because it does not fulfill sharia elements. For example, In a number of conditions, there are corporate sharia mutual funds that are held in conventional banks to get interest, which is not allowed in the sharia law.
The bank's interest funds then goes through the cleansing fund process. Panin Asset allocated Rp 260 million from the cleansing fund for scholarships for underprivileged students and Rp. 40 million for public lectures.
And this is in accordance with the principles of the company, namely Prudence , Discipline and Consistency, and Value Creation.
Inspiration
Along with changes in the pattern of life and the development of the Islamic world in the lives of Indonesian people, then in 2012 Panin Asset Management tried to accelerate this pattern by forming Mutual Funds to Panin Sharia Funds and Panin Balanced Islamic Funds. As the name implies, Panin Dana Syariah Saham is a sharia mutual fund that is focused on the type of stock, while the Panin of Balanced Sharia Funds is a mixed type of sharia mutual fund.
In the process of managing mutual funds, of course it is inseparable from the usury factor. Therefore, to fulfill sharia rules and comply with the rules set by the Sharia Supervisory Board (DPS), Panin Asset Management routinely conducts Cleansing Funds or cleanses portfolio managed funds containing usury with the help of the Sharia Economic Community (MES ) as a trusted party to channel the funds.
The Cleansing Fund is carried out by Panin Asset Management in the form of providing scholarships to outstanding students in order to complete their education, so as to create a nation's successor who is competent and useful for the nation and state. The Cleansing Fund is focused on providing scholarships because Panin Asset Management is very concerned about the development of the world of education in Indonesia.
Through a certain mechanism and selection process, 26 (twenty six) students have been eligible to receive a scholarship from the Panin Asset Management Cleansing Fund. Panin Asset Management in collaboration with MES will also conduct training for scholarship recipients to be able to build and develop motivation, abilities, and skills in each individual.
Overall impact
The impact that will be received is the opportunity to obtain education for those in need. And the most important thing is the impact on the community and society in order to create better human resources. Impacts that can also be felt in the company, including creating a good brand image in carrying out its obligations. And in each of these activities is one social advertisement that strongly supports the development of corporate branding.

Because the majority of Indonesia's population are Muslims, cleansing is an activity that is very highlighted for the community, both Muslims and others. The overall impact will greatly affect the company's image so that it can continue to grow and be accepted by the community In other words, doing good, but giving a better impact to companies both internally and externally.
Business benefit
Indonesia is a country with a fairly dense population consisting of several tribes and religions. Because the majority of Indonesia's population are Muslims, fund cleansing is an activity that is required to clean the fund from usury.
The social activity is when Panin Asset allocated funds of Rp. 260 million from the cleansing fund for scholarships for underprivileged students and Rp. 40 million for public lectures. Panin invited the Minister of State-Owned Enterprises (BUMN) as well as Chair of the Assembly of Experts, MES, Sugiharto as the speakers for the lectures. Sugiharto provided leadership material and experiences to students who attended the event.
Social and environmental benefit
Because the majority of Indonesia's population are Muslims, this activity is very useful because it targets most of the Indonesian people. Because this activity is a continuous activity, the impact will be large and touch many students in need. Thus the community gets attention and continuous improvement from year to year with very high hopes for the creation of a society that has a good standard of education so that it can improve the well-being of themselves and their families and indirectly improve the environment.
Interview
Rudiyanto Zhang, Director
Keep this story going! Share below!
PT Panin Asset Management
Jakarta, Jakarta, ID
Business Website: http://www.panin-am.co.id
Year Founded: 1997
Number of Employees: 51 to 200
Panin Asset Management is an active investment management firm specializing in Indonesian equity and fixed income funds. Established in 1997, the firm was one of the first mutual fund managers in the country and currently ranks as an industry leader. Over the course of their 20 year history, the firm's success has been founded upon the creation of long-term value by exploiting market inefficiencies.
Three principles underpin Panin Asset Management's investment philosophy:
1. Prudence
2. Discipline and Consistency
3. Value Creation