Ecu is Transforming Footwear by Recycling Wasted Tires in Mexico
Ecü
Overview
Ecü has transformed the way the shoe sole and socks are produced. For the shoe sole, the company uses wasted tires and PET plastic as raw materials, the mix of these materials helps to have a lighter sole. To do this they collect, recycle and finally design their products to create useful and innovative ones. For other product that Ecü has to offer to their clients use bamboo thread, which is a plant that requires less volume of water than the cotton for its harvest.
The purpose of this project is to generate a positive environmental effect by creating useful products for the community. Daniel Noroña, co-founder of Ecu, said "Our company uses wasted tires to reduce the impact in our environment and give a second use of this waste to help our planet." It's important to highlight that as of today the company has recycled around 1,350 tires and they expect to continue increasing this amount by growing their sales volume. Ecu will help to reduce the increasing pollution problems that is caused in our country by burning tires, which release CO2. A burning tire is equivalent to the pollution that a car produces in one year. Mexico produced annually 40 million of tires and less than 4% of these wastes are recycled, the ones that are recycled are used to create gym floors, shoe soles or for the renewal of pavement roads. In addition, the company continues looking forward to innovate in other clothes by recycling materials to help to reduce the carbon footprint.
Authors
Fernanda Luna
mauricio casanova
Osbaldo Hernandez
Andrea Villarreal Bracho
School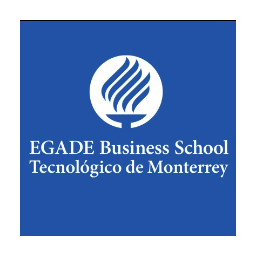 EGADE Business School Tecnologico de Monterrey
Professor
Alejandro Rios
Innovation
Ecu uses wasted tires and Pet plastic as raw materials to produce and elaborate shoe soles. In addition the company also merchandise ecological socks that are done with bamboo. The use of these recycle materials helps to reduce the CO2 production which is caused by burning tires and promotes the use of bamboo plants that is 100% biodegradable and needs less water than cotton, which globally covers 3.5% of water consumption.
Inspiration
The company founders were looking for ideas and ways to make an environmental impact by creating a product that used wasted materials as raw materials. The idea of using wasted tires comes up from the Mexican indigenous group that is located in the northern part of the country and are known as Tarahaumaras. The indigenous group normally uses a type of shoe called "huarache" that is like a flip-flop, but the peculiar thing about this shoe is that it is made of wasted tires. The way they create their shoes is by adding to the sole the wasted tires to make it more resistance considering that this group walk long distances and they need the shoe to last for a longer time than a regular one.
Considering how this indigenous group use the wasted tires, Ecü decided to implement this idea to create their products and help to reduce the number of unused tires in Mexico.
Overall impact
Today, Ecü has generated environmental and business impact. Environmentally they collect the tires that are discarded to give them a new life and reuse them as soles. In Mexico, millions of tires are discarded per year and only around 4% is recycled. This represents a risk for both environmental fear and health because a single burnt tire contaminates the same as the average use of a car in a year. Tires are also a mosquito shelter and rodents that transmit various diseases such as dengue and chikunguya. By today the company has recycled around 1,350 tires, "What we want to do is eliminate the problem of the use of tires, that the tires do not have an impact on the world, that the cars can continue rolling with the tires but that this material has a second use and does not have an impact on the environment" said Daniel in the interview.
In Mexico, 250 million shoes are currently produced per year, of which they are manufactured with soles of common materials in this market. If in the future we can achieve that 20% of the shoe soles are manufactured with recycled tires, environmental pollution caused by tire waste would be reduced by 15%. For each reused tire, 24 pairs of soles of this type are manufactured. This would generate a great impact on the quality of air and groundwater. It would also help motivate other industries to reuse this material, which would generate an even greater impact; as Daniel told us in the interview "Inspiring people to think differently and teaching them that you can do good and earn money at the same time".
Business benefit
Thanks to the innovation of creating shoes with tire soles and recycled PET, Ecü was able to go on the market as the only company in Mexico that manufactures soles with recycled products. The first positive economic impact they have is that the raw material is free since the tires are obtained from landfills, this reduces costs and increases profits. Another business benefit of the innovation of the company is that by being a socially responsible company, consumers are willing to pay a higher price for the shoes, for the fact that they are contributing to the environment.
Social and environmental benefit
Ecü is a company that tries to inspire and increase the awareness in the society of buying and using sustainable and social committed products. This type of products not only help our environment they also take care of their collaborators. According to an article published on 2012 by Greenpeace ("Toxic threads: The big fashion stitch-up"), the textile and fashion industry is the second most polluting in the world after the oil industry, because it produces 20% of wastewater and 10% of carbon emissions in the world. Beside the pollution generated by the production of clothes or shoes, this industry doesn't offer to their workers decent job conditions or neither are well paid for the job they do.
What Daniel wants to transmit to the society is that buying their products also represents a responsible purchase, because you are not only helping the environment, you can be sure that the collaborators of Ecü and their suppliers are well treated and work for a company that offer them decent and environmentally responsible job.
To show the environmental effect that the company is making with the production of their shoes, they generate monthly reports in which they demonstrate how many tires are used and how much CO2 they have been able to reduce to motivate their collaborators of the impact they have been doing. Additionally, for their supply chain Ecü is working with companies that are called B Corps, which are aligned with United Nations global goals. What they look within its suppliers is that they be socially and environmentally responsible in their business.
As mentioned before, the company is environmentally committed by manufacturing shoe soles of recycled tires and PET using a patented formula. The latter has a social and environmental benefit because every pair of shoes that the clients buy for this company helps the reduction of Co2 and support decent jobs.
With this, the company tries to make their customers and the community to be aware of how they are helping by consuming or producing sustainable products and to think differently about the current situation of our country and the pollution. At this moment sustainable products are more expensive than the established ones, but the environmental benefit is greater and that is what Daniel wants to transmit to the society.
The goal of Ecü is to become the first option in terms of eco-friendly clothes and to become a trendy and sustainable fashion brand.
Interview
Daniel Noroña, Co-founder
Keep this story going! Share below!
Daniel Noroña and Farid Dieck, co-founders of Ecu por México, are entrepreneurs conscious of our environment and compromised to make a change. "Ecu means YOU in the Huichol language because we believe that you are the person who is going to make a difference and to change the "switch" of indifference and apathy towards action."
Ecü is a company founded in 2016 who aims to reduce industry's carbon footprint with their innovative technology, transforming wasted tires into shoes and using bamboo thread to create socks. The innovation helps to reduce the CO2 production which is caused by burning tires and promotes the use of bamboo plant that is 100% biodegradable and needs less water than cotton, which globally covers 3.5% of water consumption.