Ecotechnology for Sustainable Agriculture
Visualiti SAS
Overview
The adoption of best practices and adapted eco-technologies facilitate the intelligent exploitation and responsible use of natural and human resources and materials.
Bridging the gap between technology and small farmers contributes to the reduction of inequality and poverty in the countryside.
With these solutions, it became evident that grape production went from 4 to 6 tons without the need to add agrochemicals, waste water sources or damage the environment.
Authors
Angela Patricia Perez Moreno
Ivan Dario Herrera Pereira
Oscar Bustos
School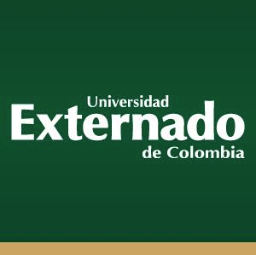 Universidad Externado de Colombia
Professor
Gustavo A Yepes López
Innovation
VISUALITI develops and adapts information technologies and IOT (Internet of Things) for the intelligent and eco-sustainable management of agricultural processes. This helps transform the data into useful, reliable and understandable information for decision making and the optimization and preservation of resources.
CFO Ricardo Enciso said, "We have a focus that is a global trend, implemented by developed countries that are making important ecological advances and in agriculture. Hand in hand with these developed countries, we seek to be at the forefront in Latin America at the level of innovation and growth, generating new ideas and opportunities for improvement in agriculture, all this combined with social and environmental concerns enable us innovate at the level of methodology and processes that we carry out. When we did our methodological studies, we considered many of the best practices that are being managed worldwide, which makes us innovators in Colombian agriculture.
We enable young people to engage in new technologies that attract them and awaken in them the love for the countryside. We seek to involve the next generation to ensure food sustainabilit through the process of Research & Development (R&D) of eco-technologies (technology designed to deal with environmental concerns) tailored to the needs of crops, accompanying them with the adoption of technical methods and good agricultural practices, for them to be profitable, sustainable and happy with their agricultural work, contributing to the proper conservation of the ecosystem.
Brian and Oriana with Ivan, a farmer who received eco-technological advice from Visualiti SAS in Ginebra, Valle del Cauca
Inspiration
The name VISUALITI was created to express Vision, Innovation, Technology and Intelligence for monitoring and control of agricultural land. The result of the entrepreneurship of four young enthusiasts who saw in agriculture an opportunity to build a country and support the planet in an inclusive, eco-sustainable and profitable way. Supported by information technologies, which provide accompaniment to the small and medium sized farmers VISUALITI offers them a sustainable and environmentally friendly way they can develop a productive business.
Through the implementation of best practices and the substitution of synthetic agrochemicals with natural resources the company "develops innovative processes to create a social business putting the needs of the farmers first in order to solve their problems. We firmly believe that we have to think about something that impacts enough in solving the problem in a positive way and to do this, we continually innovate… " "... We contribute to the mitigation of inequality through our work (what we do and develop). We seek to dignify the work of the small farmers accompanying them and supporting them so that they can achieve their goals and dreams through a profitable and sustainable business…" highlights Oriana Gómez - CEO of the company.

Overall impact
The implementation of methodologies and best practices guarantee high quality products and sustainable crops that endure over time due to the correct use of the soil based on the implemented technology. As an example, automated irrigation systems allow water to be administered in the right amount and at the right time needed by the crop. Likewise, automated rain gauges allow us to measure the amount of rainwater that has fallen on the crop, calculate how much water is stored in the soil and thus intelligently manage the necessary irrigation.
The evidence of intelligent crop management can be seen in studies such as Guava, where the soil monitoring capsule allows storing data to make irrigation decisions and calculate the precise water demand of the plant with impacts such as: 40% to 65% of the consumption of irrigation water; increase in fruit production between 20% and 35% and increase in leaf density of the tree.
Another study is Grape, where the node for measuring humidity and temperature in air and soil allows the monitoring in real time of these variables and to analyze the data to create agroclimatic forecast information and thereby establish a management plan for the next crop cycle. The results are savings of 53% of irrigation water consumption; increased resistance of the crop to pests, diseases and winter season.
Business benefit
Visualiti SAS is one of those few companies that focuses its efforts on research, development and technological innovation applied to the agricultural sector that promotes the growth and economic development of the Valle del Cauca region, thus promoting the generation of productive and sustainable agricultural units, contributing to the reduction of input costs through the adoption and implementation of best practices, reducing the use of synthetic agrochemicals and replacing them with natural biochemical processes. It is a company that has brought better skills to farmers in the region, which has allowed farmers in other regions of the country to be interested in seeking the competitiveness of their businesses through the combination of technology and sustainability in the field.
VISUALITI's customer segmentation allows it to diversify its market and generate value, meeting the needs of small, medium and large farmers by offering technological solutions for each one. This has made the initiative known outside of Colombia, for example, new approaches are being presented with Germany to work for Colombian Agriculture.
Oriana Gómez indicates: "… We have clients and presence throughout the country. What we see as strategic is to grow the innovation center in Palmira and Bogotá, and have enough staff to be able to tour all over the country"what this growth and coverage seeks is to impact more farmers around the country and also to make the sector more productive and sustainable."
Social and environmental benefit
VISUALITI has a a philosophy that revolves around the development of small and medium farmers. Luis Iván Ledesma, a farmer from the region, wants his crop to grow in a sustainable way, without harming the environment, for example, by reducing the use of synthetic agrochemicals and replacing them with natural biochemical processes.
Coinciding with this philosophy VISUALITI began to develop technologies based on their experience and technical capabilities, to achieve solutions that could support him, his crop and the environment, bringing together the talent and knowledge of professionals in Mechatronics, Telematics, Software, Databases, Agronomy and Agriculture, who have manufactured devices for various needs of different crops.
"We are working with biotechnology and organic management. It has been less expensive to irrigate - we do not have the need to flood the land, based on the data provided by the weather station, we do not waste water. The process is cleaner because we do not use any chemicals and we are friendlier to the environment ...", is the testimony of Luis Ivan, agricultural producer of grapes in Ginebra – Valle. With the help of Visualiti he took a course in the application of technology in their grape crops, inspiring neighboring farmers to adopt good practices, obtaining crops free of agrochemicals and with export-qualities, sustainable and enduring due to the good management and use of the soil and the responsible use of water.
Interview
Oriana Gomez, CEO
Keep this story going! Share below!
Visualiti SAS
Yumbo, Palmira, Ginebra, Cerrito, Valle del Cauca, CO
Business Website: https://visualiti.co
Year Founded: 2012
Number of Employees: 2 to 10
The company develops and adapts monitoring equipment that captures information on soil conditions, winds, and weather. It creates algorithms and information systems that process data and delivers it to farmers. Duly analyzed information allows for better decisions to make agricultural processes more efficient.