Economically and Environmentally Friendly Year-round Farming
Green Edge Gardens
Overview
Green Edge Gardens is an organic food producer in Appalachian, Ohio. In the context of the economic challenges of local farming, the owners developed an innovative technology to support year-round farming.
Author
Peter Mather
School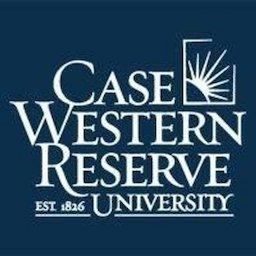 Case Western Reserve University - Weatherhead School of Management
Professor
Ron Fry
Innovation
It is difficult to grow produce in the Ohio winters. In order to mitigate against the winter conditions, Green Edge Gardens developed an economically and environmentally friendly system for winter growing without heating their green houses. This is accomplished with a technology conceived by Kip Rondy, the co-owner. The technology consists of row covers, which are lightweight blankets capturing the warmth and protecting plants from the winter weather conditions. The row covers complement other strategies, such as growing hardy crops, and designing the greenhouses in a manner that will support winter growing. For example, curved roofs on the greenhouses allows snow to pile up on the side, providing natural insulation. While Kip conceived the row covers themselves, Ohio University's College of Engineering developed mechanisms to move the covers, which need to be adjusted daily to accommodate the changes in temperature.
Inspiration
Kip entered farming when he, as a young man raised in the Northeastern, industrial region of Ohio, had a feeling that he did not fit there. When Kip and his partner raised enough money, they purchased a small farm in West Virginia, which set him in a direction that has guided him for the past few decades. Informed by experiences in activism around social issues in the early 1970's, Kip recognized the vital role local, organic farming had in supporting what he called a "just food economy". As Kip stated, "If we don't do this, what is going to happen? We can't just let all of the small farms die." Kip's counterpart, Becky Rondy, is the business manager for the company. As a young woman, she noted that there were few women business owners. Shattering the glass ceiling and becoming her own boss was "energizing and empowering." She was also drawn to the physicality of farming, although a chronic illness has forced her into a role as business manager in recent years.
Overall impact
The financial margins for organic farming are small. However, by growing produce year-round, Green Edge Gardens is able to continue their business activities throughout the year. This sustained production boosts the company's viability at a time when small farms often struggle to exceed or even meet their costs. Green Edge Gardens is also part of a network of companies and individuals in the Athens area supporting the local, organic food movement. Athens boasts a thriving, year-round farmers market and several restaurants, bakeries, and breweries that depend on the work of farms such as Green Edge Gardens.
Business benefit
Year-round farming has increased the farm's resource flow. While some farmers find it necessary to augment their farm work during the off-season, Green Edge Garden has been able to maintain steady work throughout the year and, thus, has boosted its revenue.
Social and environmental benefit
Green Edge Gardens is one of the central drivers of the thriving local food network in the area around Athens, Ohio. Their year-round food production supplies community supported agriculture (CSAs), the local farmer's market and restaurants with an ongoing supply of produce, supporting a flourishing local food economy.
Interview
Kip Rondy and Becky Rondy, Owners
Keep this story going! Share below!
Green Edge Gardens is family-owned farm in a small community in Appalachian Ohio. The company provides organic food to local restaurants and sells directly to customers through a thriving, local farmers market and CSA.