Overview
The E6PR is an eco friendly six pack ring made out of plants and other compostable and biodegradable materials.
Author
Sergio Garza
School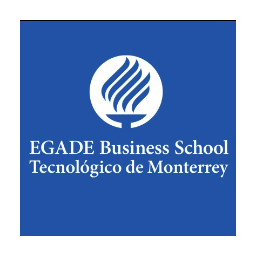 EGADE Business School Tecnologico de Monterrey
Professor

Consuelo Garcia-de-la-torre
Innovation
The E6PR (Eco Six Pack Ring) is the first eco friendly six pack ring made from by-product waste and other compostable and organic materials. Designed to replace the traditional harmful plastic rings, this biodegradable packaging strives to achieve zero waste.
This sustainable solution will bring cleaner oceans and help us to create a better world to live in.
This will push other companies and other people to think green and to develop more and more solutions for a sustainable world.
Inspiration
"The idea came about as an "aha moment", when one of our team members decided it was enough, and that we, as a society, must act to eliminate plastic. After targeting the common plastic rings and integrating a team of creatives and engineers, the E6PR idea was born and nurtured."
While walking along the beach, the founder saw a plastic 6-pack ring in the ocean, he remembered the famous add about the "8" shaped turtle. It was then that he began to think about a possible solution to that problem.
"The first development of the product was made out of seagrass, along with several investigations in organic and compostable materials. The first usable E6PR was manufactured in a conventional kitchen oven, and that was how the product was born."
Overall impact
"As a short term effect on our planet, E6PR helps our oceans to be cleaner. This product brings a green and sustainable solution to our world, with an immediate effect on our environment and our contamination index. This also helps to keep our wildlife free from danger. 6.3 billion gallons of beer are developed every year, 50% of that beer is packaged in cans, and most of the resulting plastic rings end up in our oceans. All of that will be eliminated thanks to our product."
"As a long term effect, we hope we inspire other companies and inspire more people to create more innovative sustainable solutions to current products, to help the world be a better place to live."
E6PR has received numerous awards:
2016 Gold Cannes Lion in Product Innovation
2016 Gold Clio Awards in Environmental Issues
2016 Packaging Design Award in Yellow and Pencil, D&AD
2016 Design in "El Ojo de Iberoamérica", Grand Prix
Best of 2016 Innovations, by "Now this Future"
Best of 2016, by "Creativity-Online"
2017 Packaging Design Award in Wood Pencil, D&AD
Winner of the 2017 World Changing Ideas, by Fast Company
Business benefit
"As we created the company, we were two normal guys who wondered how we could make a better world. Three years later, we had a team of 8 members."
We doubled our sales between 2017 and 2018 and we're hoping to triple them during 2019.
"We started out with local breweries and this year we closed a deal with Grupo Modelo which will use our product for a segment of their product in the Caribbean. We are developing new markets to build more sustainable solutions for our world."
Social and environmental benefit
"As our world consists of 3/4 parts ocean, our product has a direct & positive impact on the conservation of clean oceans, keeping our wildlife in their natural environment clean and safe. 10 million tons of plastic end up in the oceans every year, we are eliminating this problem from the core."
With our products, we are inspiring other companies to build better and sustainable solutions for current products that contaminate our world. Society now looks for these kinds of products. As we are currently on a "green transformation" around the industry, we help push for a better future, a better world for our children.
We inspire more and more people to provide a change, to provide innovative solutions for a sustainable planet.
Interview
RICARDO MULAS, CFO
Keep this story going! Share below!
E6PR
CDMX, MEXICO, MX
Business Website: https://www.e6pr.com/
Year Founded: 2016
Number of Employees: 2 to 10
E6PR is a manufacturing and distributing company focused on reducing plastic waste by creating innovative and environmentally friendlier packaging products.