Eco-friendly Sugarcane Cutlery, Stronger than Plastic
Pappco Greenware
Overview
The company constantly innovates in terms of the products they offer. Their main focus is to raise the quality bar at the most reasonable price rather than competing on the price front solely and thats where they lay their innovation strategies into play
Authors
Fenny Shah
Keerthana B
Deepakshi Pitti
Aditya Menon
Nikita Purohit
Karishmita K
School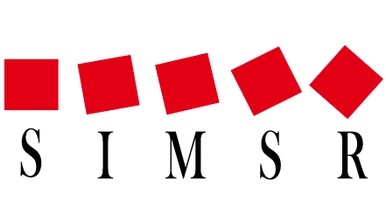 KJ Somaiya Institute of Management Studies and Research
Professor
Shiji Lyndon
Innovation
Pappco Greenware had the idea of reducing plastic disposables by propagating the idea of using natural fiber disposables. The products are made from the residue of sugar cane cultivation which is called bagasse or the fibers of bamboo plant and is converted into disposables which are compostable and biodegradable and leave no toxic residue behind. These plant fiber products can handle hot foods and beverages as they don't bend or break and are also microwavable till 100° C. This natural innovation is not only promoting natural fiber disposables but they are also eliminating the use of oil used in plastic production and deforestation caused for production of paper disposables.

The competition when they had started out was just 5 companies and now it has grown to nearly 500. To name some, they would be Ecoware and GrabEco. In terms of products too, Pappco had started out with 5 and now have nearly 200 in their basket. Pappco understands its competition and claims to be 10 steps ahead. They constantly innovate and launch new chains of products every 2-3 months. They give a lot of importance to customer feedback and believe that it highly contributes to the business's success. One example of this that helped Pappco innovate and grow business was when paper straws came into the market. They were priced at Rs.2. After the plastic ban, companies were trying to bring down the cost so as to increase demand. The price went down to 0.40- 0.50 paise. Some also went down to 0.25 paise. But pricing wasn't the sensitive issue here. They focused on improving the quality and staying premium rather than fighting on the cost factor. They now export to countries like the UK and South Africa.
A new design in innovation company to innovate FMCG packaging has also been founded by Mr.Abhishek. To redesign the look and feel of the packaging is the goal of this startup, Packlab, which is mainly into Terra products. Shelf packaging, logistics, damage by sunlight, temperature, and retail packaging.
Inspiration
Abhishek Agarwal, the founder and co-owner of Pappco Greenware, recalls that they "came across environment-friendly food packaging outside India on a retail shelf. It was a new finding even for us that such materials exist and sugarcane waste can be used to make a disposable plate. So once we saw that the mind opened up to the possible solutions we could bring into the Indian market."
It was found that sugarcane extract remnant, bagesse, can be used to make disposable cutlery. (Other plant based fibres like bamboo can also be used.) Thus began Pappco. Pappco entered the business when there was no awareness about sustainability in the market and the consumers refused to pay the increased price that comes up with eco-friendly products.
However, in due time, they went from retail to hotel. They also learnt a lot in the process. They followed customers who shared their views about sustainability and trusted Pappco for the quality products they offered. Mr. Agarwal also shares how they opted for a slight shift in their existing strategy when they "started finding more like-minded people – organic cafes and vegan cafes, or cafes that have sustainability as part of their motto and (we) built our own client base through them." The ban on plastics further gave the company the impetus they needed.
Mr. Agarwal says that they target a new market every year and are inspired to do so since they want more and more people to become socially aware and at the same time also grow their market penetration for business.
His inspiration is also reflected in his words when he shares his advice for people wanting to start out in the sustainability space: "You need to only start if you want to be true to your word."
On asking him about his idea of a perfect organization and what would inspire him to achieve that, following were his comments: "Currently Pappco is a very small company trying to go mid size. Envisioning a structure wherein if a customer has a query, the response time can be maximum 1 hour. Also have a very smooth automated CRM in place where the information shared with the customer is very seamless."
His constant inspiration and motivation is visible when he says that his best day at work in a period of 7 years is yet to come!
Overall impact
Pappco products :
Pappco Greenware offers a range of more than 150 products spread across seven different product lines. Its "service ware" range includes plates, glasses bowls that are made from natural fibers such as sugarcane, wheat straw, and bamboo.
Environmental effect:
Sugarcane and bamboo are plants which mature in just about two years, reducing the massive dependence on trees and also doing away with the need to use oil incorporated in plastic products.
Further, the raw materials used make the products very easy to decompose in backyard garden composting or industrial compost sites. These plant fibre products can handle hot foods and beverages as they don't bend or break. Pappco products are also microwavable till 100° C.
Pappco also produces paper straws which are made from sustainably- sourced European paper that is FDA approved. Most paper straws are made from recycled paper and are not food grade so the emphasis is on quality and safety as a company. Pappco also produces bioplastics, which are plastics made from plants, algae, or microorganisms. The two most common bioplastics for foodservice ware — PLA and PHA — are made from corn. PLA and bagasse products have an estimated shelf life of two years, when stored in a cool, dry place.
Clientele :
Pappco currently has more than 200 food and beverage (F&B) clients who are aggressively working towards reducing the usage of plastic. These include brands such as Curefit, Socials, The Bombay Canteen, Cafe Zoe, Starbucks, LBF hospitality, Bascilico, Marriott Hotels, Taj Hotels, Oberoi, Sprout Gourmet, Reliance Retail, Future Group Retail, Inox to name a few which constitutes of the HORECA segment (Hotel, Restaurant, Café/Catering).
Collaborations :
The startup recently took part in the NH7 music festival where the bars went plastic straw free for the event. It also handled supplies for more than 25 food stalls, ensuring each stall used 100 percent compostable packaging during the festival.
Campaigns :
Pappco is currently running a massive campaign against plastics – 'One Less Piece of Plastic'- wherein they are sharing stories about the impact they have had and also about other people around the world who are carrying out similar efforts. This in turn has helped them overcome one of the toughest challenges- that of educating the customers on the importance of the product they were putting out in the market.
Expansion :
Pappco has 80 outlets on board as of date. Besides, it has gone global this year having recently sent out a consignment to East Africa, and operations are underway for opening sales offices in Dubai and Sri Lanka in the next two months. Pappco is also in talks with a few non-profit foundations in India with whom they hope to work to have a larger impact.
Role of the government :
The government is playing a huge role in the business, directly and indirectly. The BMC can fine restaurants Rs.30,000 if they see plastic being used and if they are caught more than twice, their license can be revoked. Since they are being forced to switch to eco-friendly products, business opportunities for companies like Pappco increases. Every time India supplies to countries outside, it makes them aware and educated of how plastic waste is killing the environment and extreme steps are to be taken to avoid the same. It puts India on the map in this sector of work. There are many other Scandinavian countries also working towards sustainability goals but with their population being extremely less, it is way behind India.
Business benefit
Launched into retail where the idea was to get exposed to a lot of people. People who would generally pick up 20-30 plates from these stores were their target audience. What helped them build a loyal customer base was the extreme focus on high quality. When they started to get a good response there ,they then moved on to organic cafes, vegan cafes who matched with their sustainability motto. Using that content,they went on to build new marketing material and started targeting more segments. They also tried to enter into hospitality, tried out the Tupperware strategy, influencer marketing and even tie ups with small players like home chefs and cooking classes.
Perceptive to what the customers want, open to customer feedback, design, pricing, curated deals are some of the reasons their business benefited. They also enjoyed the first mover advantage which helped them to remain premium when they launched and even now when there is so much competition around.
By maintaining its USP and being true to the business, Pappco Greenware has successfully made its place in the market over the years. They started with the Retail market where the idea was to get exposed to a larger public domain, their target customer base were the people who were willing to buy small number of quantities say, 20-30 items at a time. In the initial 3-4 years of the business, Pappco suffered through losses because the concept of Eco-friendly greenware was still very new to the public and people did not want to pay higher prices at which Pappco offered its products. Now, as the awareness about environment friendly products is increasing by the day, Pappco is finally successful in reaching the audience and enjoys the first mover advantage. Being one of the first companies to introduce the Indian customers to the idea of bioplastic products has helped Pappco build a loyal customer base throughout the years. Their business has become profitable over the years because of their perceptiveness of the demands of the customers, feedback given by the customers, unique designs and curated deals in the hospitality sector.
They have also tried to overcome a lot of challenges over the years. Awareness of such products was zero when they started out, price acceptability was negative and finding the right kind of consumer was a huge challenge. The customer willingness to accept such products was also very low. Keeping the customer updated about the new product launchers or to keep them updated about the environment is also a challenge. Real time connection with the customer is crucial and trying to be achieved by the company
After gaining success in the retail sector, Pappco has now tapped many new markets in the recent years. Their major sector is the Hospitality sector where they supply products to brands like Taj Hotels, Marriott Hotels, Relaince Retail, The Bombay Canteen, Socials etc, they have now also collaborated with various organic cafes and vegan cafes whose motto matches with theirs. The new segments that he now wants to target are institutional offices like schools, colleges and corporations
After taking all these business benefits into account, Pappco Greenware can hopefully maintain the quality of the products and grow more in their business and their motive behind the business.
Social and environmental benefit
By offering compostable takeaway packaging to 50 brands they made a great impact to the environment as all these brands they collaborated with were able to take a commitment to go plastic free, thanks to Pappco.
They also started a campaign against plastics #OLPP (One Less Piece of Plastic) which spreads awareness to switch away from single use plastics. It was a great step on their part as this was much needed given the rapidly growing Food & Restaurant Industry and the associated plastic wastes growing along with it. The number of food delivery business are increasing which in turn increases packaging waste. By switching one plastic item, be it a plate, a box or even a straw with an eco-friendly alternative, these brands can contribute towards reducing plastic waste in India. As quoted by the company itself, one less piece of plastic is not about switching just one and stopping at one, but about starting at one.
They featured on their website about 10 places in Mumbai that are "refusing the plastic straw" in order to make them feel pressurized to switch to more greener ways and fulfill their responsibility towards the environment. They also raise awareness on the efforts taken by people from our society to reduce the environmental pollution like the 5 million trash that has been cleared from the Versova Beach as a result of the clean-up drive taken to motivate others to do the same.
They are fulfilling their responsibility towards society and the environment by motivating each and every stakeholder. The brands, the entire food and restaurant industry and society as a whole contribute their share by reducing the plastic use as a result of the eco-friendly products (offered by Pappco) they can use as an alternative thereby making the mother earth cleaner and greener.
Interview
Abhishek Agarwal, Founder & Co-owner
Keep this story going! Share below!
We live in a world where most of our food comes with plastic packaging which harms the environment. 99% of companies don't really solve the waste management problems. Enter Pappco Greenware, a company that makes environment-friendly packaging and cutlery and doesn't contribute to waste creation. Turning agri-waste into 150 products, Pappco Greenware has solutions to go plastic-free. Started with the initiative to reduce plastic use and make our surroundings cleaner and greener, Mumbai-based Pappco Greenware produces eco-friendly food packaging products. Pappco is also consuming and recycling more disposable items rather than reusing plastic or solving problems, but it isn't even contributing to waste creation. Hence it is the lesser of the two evils.