Eco-Friendly Coffee Shop
Cup by Cup
Overview
The innovation of a coffee shop company Cup by Cup is to stop using plastic straws and to launch reusable cups named "KeepCup" which are made of eco-friendly thermoplastic and silicone as an alternative to plastic-containing cups. Thanks to such actions, there is a reduction in the use of plastic that helps to the environmental situation in accordance with the UN Sustainable Development Goals (6, 12, 14,15).
Authors
anna ralnikova
Anastasiia Drozdova
Polina Shukletsova
Anna Lekomtseva
Olga Busygina
School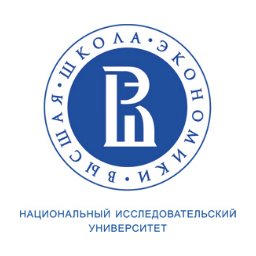 National Research University Higher School of Economics
Professor
Olga Isopeskul
Innovation
According to Greenpeace, more than 100 million tons of plastic products are produced every year in the world and it requires about 600 years to decompose them. This tendency is harmful to the environment because it can lead to irreversible effects. In order to prevent this problem from escalating it is necessary to promote an issue of responsible consumption over the world. Thus, Dmitry Mosyagin, co-owner of the coffee shop chain Cup by Cup in Perm, has decided to stop using plastic straws and to sell light and convenient reusable KeepCups, which can easily replace disposable cups that cannot be recycled. The idea of using KeepCup instead of disposable cups is actively promoted by the company through social media platforms. Cup by Cup demonstrates to its customers that KeepCup is environmentally friendly because it is made of eco-friendly thermoplastic and silicone. And what is important for customers, KeepCup is also convenient and practical in everyday life.
Another step towards the concept of "sustainable development" is the decision to charge the same prices for takeaway coffee and indoor drinks. It helps to encourage customers to stay in the coffee shop instead of buying coffee in disposable cups. In such a way the coffee shop wants to minimize the amount of waste, especially non-recyclable plastic cups which are released into the environment.
It is necessary to mention that such an "eco-friendly" policy is the unique practice in the Perm region,as long as very few companies there take some actions with the aim of contributing to the environment. More than that, no one so far offers an alternative to disposable cups.
Inspiration
It is undeniable that buying takeaway drinks has been continually gaining popularity as a way of consuming beverages. It leads to the increase in the use of disposable cups and plastic straws that cannot be recycled. This fact became a convincing reason for the owners to reduce the consumption of unrecyclable cups in Perm. The co-owner of the coffee shop Dmitry Mosyagin said: "In summer, a fair number of cups are thrown to the landfills. These cups are completely «unsustainable». It is impossible to do anything with them, because they are made of non-biodegradable synthetic material. As a result, they cannot be recycled like plastic and cannot be recycled like paper". The company's desire to have a beneficial impact on the environment and reduce the negative effects of coffee business leads to established changes in the coffee shop Cup by Cup: "To be honest we are worried about the negative influence our business has on the environment… KeepCup is an attempt to educate our customers to drink coffee from reusable cups. They are as light and convenient as paper cups".
Overall impact
As we have already mentioned, the coffee shop Cup by Cup which is located in Perm city has begun to reduce the use of disposable cups for coffee.The coffee shop offers customers to buy and use special reusable "Keep Cups" instead. These cups are sold with minimum markup at the point of sales and are made of ecological thermoplastic and silicone, specially designed for the coffee industry. In addition, a complete rejection of plastic straws also means that the company tries to be eco-friendly.
The short-term effect that the innovative sustainable practice has on the business and the environment is a reduction in the amount of disposable cups used. Thanks to company's efforts customers are becoming more and more educated in the sphere of environmental pollution and its consequences. The company's survey has shown that 82% of respondents are ready to buy reusable cups because they understand the harm which disposable cups and straws can have on the environment as they are made of unrecycled materials.
Moreover, Cup by Cup encourages customers to stay in the coffee shop instead of buying coffee in disposable cups. And the results of these actions can be seen already! The co-owner Dmitry says: "In general, as it seems to us, in this year (2018) the number of takeaway cups sold is less than in the previous year in Perm. We think that the desire to buy drinks in a disposable cup is fading away".
In the long term the company plans to stop selling coffee and other beverages in non-recyclable cups completely and use reusable drinkware instead. This will have a positive effect on nature because it will significantly reduce the amount of non-recyclable waste.
Business benefit
Today the trend of the green economy is so big that being a sustainable coffee shop becomes a significant competitive advantage in case of customer acquisition. When citizens choose a place to get coffee they look primarily to the one that shares their values. Cup by Cup that regularly communicates its policies such as rejection of the plastic straws and suggestion to use environmentally-friendly KeepCups through the marketing campaign becomes the first place to consider for this type of a consumer.
KeepCup itself being colorful and trendy attracts younger generation that helps the company to expand the target audience. It is also worth considering the fact that Cup by Cup tries to make it easier for clients to switch to reusable cups by washing the cup which contained a beverage before. Besides being the simple manifestation of care, it also leads to the increased loyalty and helps to retain customers.
The reduction of the costs of purchasing plastic straws and disposable cups along with the constantly increasing number of clients allows the company to grow faster. Over the 5 years of reducing the amount of plastic and rejecting non-recyclable materials the company has expanded to 4 coffee shops under the brand Cup by Cup, a tea shop and a vegan cafe.
Apart from the business expansion the reputation formed by all the green policies creates plenty of partnership opportunities. The company regularly receives offers to participate in city events and festivals. It helps Cup by Cup to become a part of the local community, to cooperate with fellow-thinkers and of course to get more promotional options.
Social and environmental benefit
The innovation has a visible positive effect on the environment which is delivered though the change in consumer behavior. The company is showing customers that Cup by Cup is environmentally conscious. They state that they are aware of the negative impact that business can have on the environment and show how they are trying to reduce it. Such communication motivates customers to do the same.
By this gradual transition from plastic cups and straws to reusable drinkware Cup by Cup contributes to solving the problem of non-recyclable waste discharged into the environment and into the global ocean in particular. It is known that plastic is lethal to fish and overall marine life, also it can accumulate and clog waterways. It may lead to water pollution and as a result animals and humans may not be able to have clean drinking water.
To sum up, the company's impact on the society and environment is positive because it helps to protect the planet by reducing the use of non-recyclable materials. The company also educates consumers saying how and why it can harm the planet. The results are impressive: clients who now know how much negative effect disposable cups have on the environment already carry reusable mugs on a regular basis.
Interview
Dmitry Mosyagin, Co-owner
Keep this story going! Share below!
Cup by Cup
Perm, Perm Krai, RU
Business Website: http://cupbycup.coffee
Year Founded: 2012
Number of Employees: 11 to 50
Cup by cup is a brand of cozy coffee shops in the Perm city in Russia. They make incredibly great drinks from 100% Arabica beans supplied by the company from Africa, Central America, South America and Asia. Their own roasting production allows them to ensure the maximum quality of the drink which corresponds to the mission: "To give people exceptionally tasty and fresh coffee as well as to make a contribution to the hospitality industry and coffee culture in the city".