Eco-Friendly and Sustainable Footwear
Pijakbumi
Overview
Pijakbumi came up with the idea of creating sustainable shoes using eco-friendly materials, such as natural vegetable-tanned leather, hemp fabrics, organic cotton and coconut leather. Besides that, Pijakbumi attempts to reduce the chemical materials consumption in their production, such as glue, because the chemical materials have a bad impact on craftsmen's health and the environment. Furthermore, Pijakbumi educates its craftsmen or artisans to love the environment by using the used rope which is purchased at the flea market for the shoes' molding process and recycling used tires by grinding them as one of the rubber shoe materials. Then, Pijakbumi educates its customers to love the environment as well, by providing the slogan "changes can be made starting from objects or goods attached to our bodies."
Author
Nailul Fauziah
School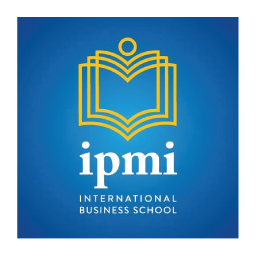 IPMI International Business School
Professor

Amelia Naim Indrajaya
Innovation
Pijakbumi was founded by Mr. Rowland Asfales in 2016. Before then, he ran a shoe business for around 5 years, but his business at that time did not give any attention to environmental sustainability. However, there were moments which made him realize that he should do a better thing. Especially when he saw the bad working environment, how did his craftsmen treat the material of the shoes, how was the waste management and how was the chemical smell of the glue which had a negative effect on the craftsmen's health. Then, based on that experience, Mr. Fales had the idea to make shoes that are cleaner, by reducing chemical materials consumption and creating a better working environment for his craftsmen.
The Pijakbumi brand was created according to that concept. Even though, at the earlier stage, it was not easy to implement the founder's dream to create shoes by using eco-friendly materials. In the beginning, Pijakbumi's shoes were selling through Instagram only, and the customers who bought those shoes were the founder's friends and foreigners from Spain and Germany. By seeing the enthusiasm of buyers not only from Indonesia, it made the founder think that "the ecofriendly shoes he created are not a small thing" because they can attract buyers from outside of Indonesia as well, which means more people are getting concerned about the environmental sustainability.
Therefore, the founder created a team to do more research on this idea of eco-friendly and sustainable shoes. Through the research, Pijakbumi's team met with many key partners who supported their eco-friendly ideas, such as weavers and cow leather tanners. In this case, the cow leather tanner has an important role, because Pijakbumi uses the natural vegetable-tanned leather, where the tanning process does not use chemical materials but uses plants as a natural process. So, this natural process does not produce dangerous waste and pollute the environment and does not give any negative impact on the health of the craftsmen. Besides that, Pijakbumi also used coconut leather as a natural material in the production of its shoes. Coconut leather was made from dry and mashed coconut shell waste, then pressed it on the canvas. Furthermore, in the future, Pijakbumi has a plan to use eco-friendly glue. Thus, through innovation by using natural materials in their production process, Pijakbumi also contributes to reducing the carbon footprint which usually comes from the fashion industry.
Inspiration
Initially, Pijakbumi idea was inspired by the founder, who had a dream to produce eco-friendly shoes and to create a better working environment for his craftsmen. However, by reading more books and watching more movies, the founder realized that the current condition of the earth is not good and the second biggest contributor of pollution is the fashion industry, especially the fast fashion business model. On the other side, the fashion industry uses the most and disposes of clean water, especially with the increasing demand and production for fast fashion items such as clothes, pants and even shoes.
Based on that, the Pijakbumi team was called to make changes by giving their customers choice "by buying Pijakbumi shoes, and not buying other brands, customers can participate to help preserve the environment and at the same time help to reduce the use of the clean water, which is normally used in the manufacture of fast fashion products." Pijakbumi's materials are natural and have applied the less water concept, so if someday the Pijakbumi shoes are not used anymore, those used shoes will become well-decomposed waste compared to other shoes which use chemical materials or polyester, because polyester waste will decompose in thousands of years.
In addition, the unique name of Pijakbumi was inspired by the term of earthing, which has a philosophy that every human body has ions that can go up and down according to what he or she feels, such as when they are happy or stressed, and the way to neutralize those ions is by walking (barefoot) above the ground. From this philosophy, Pijakbumi wishes that when someone wears Pijakbumi shoes, it feels like walking (barefoot) on the ground, so the ions in his or her body become neutral again. Thus, Pijakbumi has a dream that for the future Pijakbumi shoes can step all over the world and can be sold globally.
Overall impact
Pijakbumi's innovation by using eco-friendly materials has given a positive impact to increase people's awareness of environmental sustainability by buying eco-friendly products. It can be seen from the number of customers who have purchased Pijakbumi shoes, which are not only from the Millennial generation but also women who are above 40 years old. Moreover, Pijakbumi has created more decent jobs for people around Bandung because Pijakbumi still applies a handmade process in their shoe production. Then, all materials used by Pijakbumi come from local sources, which are obtained from home industries in Bandung, Pekalongan, Depok and Yogyakarta.
Business benefit
Pijakbumi's business model is very promising. It is supported by the position of Pijakbumi as a pioneer in Indonesia who sells eco-friendly and sustainable shoes, and it gained quite high awareness because their concern on environmental issues is highly favored by the media and the government. The Pijakbumi team has often been invited to government events, such as becoming a guest speaker to educate the public about the importance of loving the environment by making changes from themselves by using eco-friendly products.
Besides that, to realize Pijakbumi's dream to become a leader in the Asian market and be able to compete with global brands, in September 2019, Pijakbumi will go international to Tokyo. This pilot project in Tokyo was a big step for Pijakbumi to introduce more authentic Indonesian products with an eco-friendly concept to the international community. Then, the next step which the Pijakbumi will do, if the pilot project in Tokyo is successful, Pijakbumi will spread its wings to the American market, specifically in Los Angeles.
Social and environmental benefit
The Pijakbumi team has been successful in creating products by using eco-friendly materials which are responsible for nature and help to create a better environment, because those materials do not give a bad impact on the environment if compared with the material that is circulated in the market. Pijakbumi also educates society to love the environment, especially by providing information on its Instagram, which always invites people to live healthily and preserve the environment. On the other side, Pijakbumi gives benefits for the craftsmen around Bandung by creating jobs that prioritize the health of its workers, through reducing chemical materials consumption in their production process.
Interview
Rowland Asfales, Founder & Owner
Keep this story going! Share below!
Pijakbumi
Bandung, Indonesia, ID
Business Website: https://pijakbumi.com/
Year Founded: 2016
Number of Employees: 2 to 10
This business supports Sustainable Development Goals number 8 (Decent Work and Economic Growth) which create a job for society with the better working environment and number 12 (Responsible Consumption and Production) which create products by using eco-friendly materials and responsible for nature.