Eco crafts for a circular economy / Eco artesanías para una economía circular
Volver Diseño y Producción Ecológica SAS
Overview
In Colombia, more than 20 million tires are discarded per year and their final destination was found in incineration. This process releases dioxins and furans that contributed to the emissions towards the ozone layer, increasing the greenhouse effect.
Additionally, it has been studied although it has not been proven that tires take at least more than 300 years for degradation due to processes in landfills and due to their volume, it was a difficult product to handle in these deposits.
Volver Diseño y Producción Ecológica SAS re-introduces these materials with tire-based products, banners, truck tents, curtain scraps, and business endowments, for which its portfolio of products includes wallets, handbags, cartridge cases, saddlebags, bags, pen holders, agendas, among others, likewise, the scraps are reused in smaller products such as card holders, key chains and earrings so as not to generate waste.
As its legal representative Ana González says: "Our business model is to reuse waste as raw materials while dignifying the work of experienced and talented leather workers who produce durable, innovative, and waterproof eco-products; producing a direct and sustainable impact on a new segment of the fashion manufacturing and clothing industry."
---------------------------------------------------------------------------------------------------------------

En Colombia se desechan al año más de 20 millones de llantas al año que su destino final se encontró en la incineración como método de destino final descubriendo en este proceso dioxinas y furanos que estos gases aportaron en gran cantidad a las emisiones hacia la capa de ozono gases tóxicos y mayor efecto invernadero.
Para otros métodos de destrucción de los neumáticos se ha estudiado y aunque no está comprobado que tardan más de 300 años como mínimo para la degradación por procesos en relleno sanitario y por su volumen era un producto difícil de manejar en estos depósitos.
La compañía vuelve a introducir estos materiales con productos a base de neumáticos, Banner, Carpa de camión, retal de cortina y dotaciones empresariales, para lo cual entre su portafolio de productos destacan billeteras, bolsos, cartucheras, alforjas, bolsas, porta esferos, agendas , entre otros, así mismo los retazos se reutilizan en productos más pequeños como tarjeteros, llaveros y aretes para no generar desperdicios.

Como dice su representante legal Ana González: "Nuestro modelo de negocio es reutilizar residuos como materias primas a la par que dignificamos la labor de experimentados y talentosos marroquineros que elaboran eco-productos duraderos, innovadores e impermeables"; produciendo un impacto directo y sostenible en un nuevo segmento de la industria de la fabricación y confección de la moda.
Author
John Sanchez
School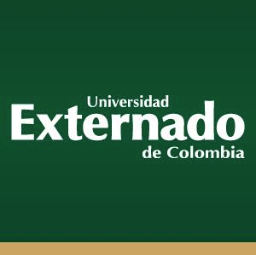 Universidad Externado de Colombia
Professor
Jose Luis Camarena
Innovation
Volver Diseños Y Producciones Ecológicas SAS, has developed innovation in three key processes in the manufacturing sector. The first has to do with the elaboration of products with materials such as tires, banners, truck tents, curtain scrap, and endowments that are at the same level as recognized segments and maracas, as the entrepreneur Ana González says - "We use waste that is difficult to transform as raw material and we use knowledge in traditional arts such as leather goods with products such as backpacks, wallets, purses, and suitcases among others" thus achieving the combination of quality and design that give a level of exclusivity, but with an affordable price.
The second element of innovation that is key in the business model is in the processes of acquisition of raw materials, design, and combination of different residues that manage to result in a high-quality product that is pleasantly accepted by the consumer. Also, by generating an innovative model in its supply processes, it is showing labor inclusion to different economically vulnerable sectors, dignifying that workforce, and develops an optimal cost model to make profitable products with high benefits that contribute to social and environmental development.
Finally, an innovative model of a family company has been developed in its organization by articulating the professional training of their children in environmental issues and sustainable development with the wisdom in artisan processes of their parents' leather goods, according to Ana González "We are a family-based team, John Montoya and Doreyda Briñez have dedicated more than 40 years to perfecting and helping their 3 children through the manufacture of articles in leather and other materials, Jeisson Montoya and Ana María González are environmental managers and diverse formulas projects to consolidate our company". The result is a viable, profitable, and applicable organizational model for the ecosystem of this population.
--------------------------------------------------------------------------------------------------------
Volver Diseños Y Producciones Ecológicas SAS, ha desarrollado innovación en tres procesos claves en el sector de la manufactura, el primero tiene que ver con la elaboración de productos con materiales como neumáticos, Banner, Carpa de camión, retal de cortina, dotaciones que están al mismo nivel de segmentos y maracas reconocidos, como lo dice la emprendedora Ana González - "Empleamos residuos de difícil transformación como materia prima y empleamos conocimientos en artes tradicionales como la marroquinería con productos como morrales, billeteras, carteras y maletas entre otros" logrando así la combinación de calidad y diseño que dan un nivel de exclusividad, pero con un precio asequible."
El segundo elemento de innovación que es clave en el modelo de negocio está en los procesos de adquisición de las materias primas, diseño y combinación de diferentes residuos que logran dar como resultado un producto de alta calidad y gratamente aceptado por el consumidor. También al generar un modelo innovador en sus procesos de abastecimiento se está mostrando inclusión laboral a diferentes sectores vulnerables económicamente, dignificando esa mano de obra y desarrollando un modelo óptimo de costos para hacer productos rentables de alto beneficio aporte al desarrollo social y ambiental.
Por último, se ha desarrollado un modelo innovador de una compañía familiar en su organización al articular las formación profesional de sus hijos en el tema ambiental y desarrollo sostenible con la sabiduría en procesos artesanales de la marroquinería de sus padres, según Ana González "Somos un equipo de base familiar , John Montoya y Doreyda Briñez han dedicado más de 40 años a perfeccionar y sacar adelante a sus 3 hijos por medio de la fabricación de artículos en cuero y otros materiales , Jeisson Montoya y Ana María González somos administradores ambientales y fórmulas diversas proyectos con el fin de consolidar nuestra empresa". El resultado es un modelo organizacional viable, rentable y aplicable para el ecosistema de esta población.
Inspiration
The company was born from a Colombian family located in Bogotá, where their economic source was the artisanal manufacture of leather products for more than 40 years, with much effort they managed to get their children to become professionals in Environmental Administration.
In search of being able to join these two pearls of wisdom and generate a sustainable enterprise, they found in this project the opportunity to unite the scenarios as Ana González mentions: "It arose from the need to integrate the administrative and practical knowledge of the family and seek independence and overcoming poverty in our main nucleus, seeking to replicate this option of self-employment and financial freedom in multiple families and workshops, while improving our environment and society."
After this moment they concentrated on the formalization of entrepreneurship, managing to present themselves to different initiatives of seed capital. Finally, they win the fund "Fondo Emprender" called by a Government entity in Colombia and, it allowed them to buy all the equipment and to leverage different administrative and payroll expenses that gave sustainability to the company in its beginnings, as Ana González tells us: "It arose from the opportunity to access seed capital, an entrepreneurial fund that allowed us to buy machines, supplies, and payroll to develop the first collection and make ourselves known in multiple institutional spaces."
It was possible to carry out a market test with the designs in different sales channels such as retail, institutional or direct customers, thus validating the designs to have excellent market penetration and achieve its product portfolio. Thus, achieving success in its beginnings and durability over time, with the generation, and updating of its products and collections, which is in continuous development to be at the forefront of the market.
__________________________________________________________________________
La empresa nace de una familia colombiana ubicada en Bogotá, donde su fuente económica radicaba en la manufactura artesanal de productos marroquineros por más de 40 años, con mucho esfuerzo lograron que sus hijos se convirtieran en profesionales en Administración Ambiental.
En busca de poder juntar estas dos sabidurías y generar un emprendimiento sostenible encontraron es este proyecto la oportunidad de unir los escenarios tal como nos lo menciona Ana González: "surgió por la necesidad de integrar los conocimientos administrativos y prácticos de la familia y buscar la independencia y superación de pobreza en nuestro núcleo principal buscando replicar en múltiples familias y talleres esta opción de auto empleo y libertad financiera a la par de mejorar nuestro entorno y sociedad".
Después de este momento se concentraron en la formalización del Emprendimiento, logrando presentarse a diferentes iniciativas de capital semilla. Finalmente se presentaron en las convocatorias de "Fondo Emprender" entidad Gubernamental en Colombia, y haciéndose ganadores de la convocatoria y ya con el dinero les permitió poder comprar todos los equipos y poder apalancar diferentes gastos administrativos y de nómina que le dio sostenibilidad a la compañía e sus inicios tal como nos lo manifiesta Ana González: "Surgió de la oportunidad de acceder a capital semilla fondo emprender que nos permitió comprar maquinas , insumos y pago de nómina para desarrollar una primera colección y darnos a conocer en múltiples espacios institucionales"
Se logró realizar un testeo de mercado con los diseños en diferentes canales de venta como lo eran retail, Institucionales o cliente directo validando así los diseños para tener una excelente penetración el mercado y logrando su portafolio de productos. Logrando así el éxito en sus inicio y perdurabilidad en el tiempo, con generación, actualización de sus productos y colecciones, que se encuentra en continuo desarrollo para estar a la vanguardia del mercado.
Overall impact
SDG 12: Responsible production and consumption, goal 12.5 given that its business model prevents tires to be incinerated or dumped in landfills. Also, Volver develops commercial transactions and alliances with vulnerable economic communities and generates a business model that can be replicated in low-income artisanal communities to increase their income and be independent, sustainable, and stable income.
Likewise, Volver collaborates with SDG 8 since it generates decent employment for leather craftsmen and by promoting economic growth without environmental degradation (goal 8.4).
For its part, SDG 11, particularly target 11.6, since they help reduce the management of municipal waste such as tires.
Regarding the SDGs, the company tells us the following: "We use waste that is difficult to transform as raw material, we use knowledge in traditional arts such as leather goods; On the other hand, we buy raw materials from recyclates, increasing their income and diversifying materials in the recycling market. The final products allow us to teach about responsible purchasing and we prevent tires from being incinerated, plastic waste from reaching the landfill, and through creativity and local talent allows waste to be reclassified as raw materials" - Ana González
--------------------------------------------------------------------------------------------------------------
ODS 12: Producción y consumo responsable, meta 12.5 dado que su modelo de negocio evita que materiales como las llantas sean incineradas o vayan a rellenos sanitarios. Así mismo, Volver desarrolla transacciones comerciales y alianzas con comunidades económicas vulnerables, y genera un modelo de negocio replicable en comunidades artesanales de bajos recursos para aumentar sus ingresos y ser independientes, sostenibles y con ingresos estables.
Así mismo, Volver colabora con el ODS 8 puesto que genera empleo decente a artesanos marroquineros y al fomentar el crecimiento económico sin la degradación del medioambiente (meta 8.4).
Por su parte, el ODS 11, particularmente la meta 11.6 ya que ayudan a disminuir la gestión de los desechos municipales como lo son las llantas.
Con respecto a los ODS la compañía nos dice lo siguiente: "Empleamos residuos de difícil transformación como materia prima, empleamos conocimientos en artes tradicionales como la marroquinería; por otra parte compramos materias primas a reciclados aumentando sus ingresos y diversificando materiales en el mercado del reciclaje, los productos finales nos permiten hacer pedagogía acerca de las compras responsables y evitamos que neumáticos sean incinerados, que residuos plásticos lleguen al relleno sanitario y por medio de la creatividad y el talento local permiten reclasificar los residuos como materias primas" - Ana González
Business benefit
It is a profitable business model that generates utilities since the products are for mass consumption, and at a cost affordable to the entire population. Additionally, the value of the inputs and the production processes allow the product to be constantly tested in different markets.
On the other hand, the product has already begun to develop its omnichannel nature and leverage itself on digital platforms for its mass use and thus be able to have a growing sales projection and capture a greater market share.
It has different market lines and the main ones are Retail, Institutional, and B2B, with products such as suitcases, bags, wallets, cartridge cases, and other accessories.
Our entrepreneur tells us "We make designs and validate them in various markets, institutional and retail defining designs and materials to reuse" additionally they have attended multiple fairs and events such as Green Business Confidence Guarantee, District Environment Secretary, Sales Invoices, which demonstrates the viability of the business.
-------------------------------------------------------------------------------------------------------------
Es un modelo de negocio rentable que genera utilidad ya que los productos son de consumo masivo, y a un costo asequible a toda la población. Adicionalmente, el valor de los insumos y los procesos de producción permiten que el producto esté en constante testeo en diferentes mercados.
Por otro lado, el producto ya empezó a desarrollar su omnicanalidad y apalancarse en las plataformas digitales para su masificación y poder así tener una proyección en ventas creciente y captar mayor cuota de mercado.
Cuenta con diferentes líneas de mercado y como principales las de Retail, Institucional y B2B, con productos como maletas, bolsos, billeteras, cartucheras y demás accesorios.
Nuestra emprendedora nos manifiesta "Realizamos diseños y los validamos en varios mercados, institucionales y retail definiendo diseños y materiales a reutilizar" adicionalmente han asistido a múltiples ferias y eventos como Aval de confianza Negocio Verde, secretaria Distrital de Ambiente, Facturas de venta, lo que demuestra la viabilidad de la empresa.
Social and environmental benefit
The company has reduced pollution by generating the reuse of more than 3 tons of waste that is difficult to dispose of (tires, banners, truck tents, curtain scraps, and business supplies), in addition, the initiative provides economic sustainability to the vulnerable population, awareness in waste management environment to young people with training and participation in the different fairs where they participate.
On the other hand, it generates social inclusion and contributes to the reduction of poverty, generating a replicable model for the highly vulnerable sector and dignifying activities such as that of the professional recyclers. As Ana Gonzáles mentions, "Our work seeks to dignify the work of artisans using their talent in materials that normally generate environmental problems since their degradation time is very slow and remains in our environment for hundreds of years. A situation that becomes positive characteristics if we talk about super durable products that allow us to make pedagogy of conscious purchases".
------------------------------------------------------------------------------------------------------------
La compañía ha reducido la contaminación generando la reutilización de más de 3 toneladas de residuos de difícil disposición (neumáticos, Banner, Carpa de camión, retal de cortina, dotaciones empresariales), adicionalmente la iniciativa proporciona sostenibilidad económica a población vulnerable, conciencia en manejo del medio ambiente a jóvenes con capacitación y participación en las diferentes ferias donde se participa.
Por otra parte, genera inclusión social y aporta a la disminución de la pobreza generando un modelo replicable para el sector de alta vulnerabilidad y dignificando actividades como el del reciclador; como nos lo menciona Ana Gonzáles "Nuestro que hacer busca dignificar la labor de artesanos empleando su talento en materiales que normalmente generan problemáticas ambientales ya que su tiempo de degradación es muy lento y permanece en nuestro medio cientos de años. Situación que se convierte en características positivas si hablamos de productos super durables que permitan hacer pedagogía de compras consientes".
Interview
Ana María González Sánchez, Legal representative
Keep this story going! Share below!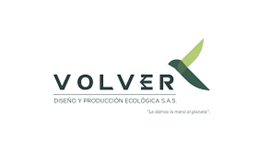 Volver Diseño y Producción Ecológica SAS
Bogotá D.C, CO
Business Website: https://www.volver.com.co
Year Founded: 2017
Number of Employees: 2 to 10
Volver Diseño y Producción Ecológica SAS seeks to be a green and sustainable company, which discovers products and reduces pollution in its transformation and disuse process, carrying out a new useful life cycle for its raw materials, contributing to society, inclusion and employment to communities vulnerable and a greater awareness on our planet.
The company helps to close production cycles by giving a second use to materials such as rubber, banners, and curtains, as it transforms them into handcrafted leather goods.
--------------------------------------------------------------------------------------------------------------
Volver Diseño y Producción Ecológica SAS buscar ser una empresa verde y sostenible, que descubra productos y disminuyan la contaminación en su proceso de transformación y desuso, realizando un nuevo ciclo de vida útil a sus materias primas, aportando a la sociedad inclusión y empleo a comunidades vulnerables y una mayor conciencia en nuestro planeta.
La empresa ayuda al cierre de ciclos productivos al dar un segundo uso a materiales como el caucho, banners y cortinas ya que los transforma en productos artesanales de marroquinería.