Eating Out to Give a Second Chance
EDWINS Restaurant
Overview
EDWINS Leadership & Restaurant Institute is a dynamic group dedicated to giving formerly incarcerated adults a foundation in the culinary and hospitality industry while providing a support network necessary for long term success. Their mission consists of three things: to teach a skilled and in-demand trade in the culinary arts, empower willing minds through passion for hospitality management, and prepare students for a successful transition home.
Authors
Max Pennington
Lawrence Wright
Greta Lazzara
Roslyn Yang
Jianyi He
Seunggwang Ryu
School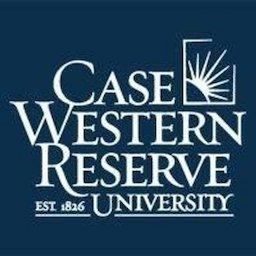 Case Western Reserve University - Weatherhead School of Management
Professors
Michael Goldberg
Megan Buchter
Doug DeGirolamo
Innovation
In the US, nearly 50% of ex-prisoners have no income in the first several years after being released. Those who were lucky enough to be offered a job usually don't make more than the minimum wage. Several reasons for this include: little education, growing up in poverty, no skills and the likelihood to recommit a crime, etc.
EDWINS innovation is to hire people who are former offenders and give them a second chance to start fresh. Not only did Brandon accept those people with unpleasant pasts, he also provided them with education on culinary skills and opportunities to run his cafe, butcher shop and bakery. First opened in 2016, the EDWINS Second Chance Skills Center has since trained and graduated 350 former inmates, and most of those people are employed as professional chefs across the country. Brandon's pursuit to transform people's lives did not stop there; in 2018 he opened the Serenite Restaurant and Culinary Institute in Medina, Ohio, a place similar to EDWINS with a focus to help those recovering from drug/alcohol addictions.
Brandon himself was once given an opportunity to start fresh and has since then grown to become an excellent chef and worked at top French restaurants in the world. But in the back of his mind, he always remembered the chance he was given and he knew he wanted to give back to society and help those who are lost. Brandon saw the high school graduation rate in Cleveland was much below the national average and poverty has left many people no choice but to commit crimes. Brandon then decided to open a high-end French restaurant and take its revenue to invest in people who deserve second chances.
One of the initial team members is Gerry Grim, who is now the director of culinary education. He originally joined EDWINS as a volunteer to help Brandon Chrostowski teach culinary skills at the Grafton Correctional Institution. Gerry was so moved by EDWINS's mission so he decided to join with the hope that he can help people who were formerly-incarcerated have a better life. Many other people with various skills had then stepped on board to help Brandon with his mission. Beside from the key members, Brandon's family and friends also showed extensive support to his cause both emotionally and financially.
Inspiration
As a teenager, Brandon was sentenced to 5-10 years in prison. However, due to the forgiveness of a judge, he was spared. Soon after this experience, chef George Kalergis mentored Brandon and brought him into the culinary arts. Because of the forgiveness of the judge and the mentorship of the chef, Brandon was given a second chance. This second chance eventually led to a turning point in his life where he built a successful culinary career. He went from being a convict to a chef who has worked at many prestigious restaurants all around the world.
However, even with his new found success, there was a feeling that his own success alone was not enough. He had to give this second chance to others. Brandon said, "For three years, [he] got phone calls from back home about people getting killed and put in prison". Knowing that people back home were heading down a similar path he went down, he said he "just want[s] to change that fate". Similarly, because of his own experiences, he "figured [he] could because [his] was changed". Knowing that many of these people coming out of prison have been scarred by addiction, poverty and neglect, Brandon wants to give these people the second chance that the judge and chef George Kalergis gave him.
Prison brands people making re-entry difficult. On top of that, many of them have been scarred by addiction, poverty and neglect. It is unsurprising that a majority of offenders released every year are rearrested by the end of the third year. They lose confidence because nobody has given them a second chance. That is why Brandon said giving them that second chance "is what [he] needs to do". From his own story to people from back home, the motivation and purpose for EDWINS Restaurant is very personal. "Everything as I got older...started to come full circle," said Brandon.
Overall impact
In the words of its founder, EDWINS strives to be "the best french restaurant in the world". And with raving reviews for delicious food and superior service, EDWINS is well on its way. Whether you are a native from Cleveland or a tourist, the experience is once of a kind and sure to please. However, the greater impact that this restaurant and culinary institute is making has less to do with food, and more to do with the lives of its employees.
EDWINS offers culinary training, and employment to a significantly underserved demographic; those who were formerly incarcerated. For the state of Ohio which has one of the top three highest rates of jail admissions, prison admissions, and prison populations in the nation, this has a pronounced effect on both its business and society at large. These opportunities are directed towards those who are serious about making positive changes to their life regardless of their past, affirming that everyone is redeemable and worthy of a second chance. Choosing to focus explicitly on those whose history includes incarceration is a novel approach which benefits the business.
Within the restaurant industry, employee turnover sits at ~60% (and is even higher for those that interact with customers). EDWINS' approach creates the necessary employees to address this staffing concern, while engendering a sense of loyalty among them as well. This practice makes it unequivocally clear who EDWINS is looking for and why, while simultaneously diminishing hiring competition from other restaurants. Furthermore by bringing the needs of the business into alignment with the purpose and desires of the applicant makes for a stronger and more cohesive environment.
Beyond the business this counter-cultural practice also benefits society as well. The success of the EDWINS restaurant and training program illuminates the inefficacy of traditional re-entry programs. In 2019, less than 1% of the 350 graduates in the program were re-incarcerated. When comparing that to the re-incarceration rate for the state of Ohio (which lies at 30%) and that of the nation (which is 68% for three years) the degree of sustainable change that has been achieved since their creation is amazing. Through EDWINS each successful student is then able to make a meaningful impact in their families and communities, which promotes a positive cycle of change in society at large.
Business benefit
This innovation has definitely made a significant impact on the business. By working to give meaning to ex-convicts, many people have drawn their attention to the various stores EDWINS owns. This attention has not only been bringing more customers to support their mission, but it also has been bringing in donation money from people wanting to help work towards their goal. Thus, having the additional meaning behind their business has been a huge part of their success.
Social and environmental benefit
This innovation takes a large step at improving the transition of ex-convicts back into society. This is an important societal issue that needs more attention. EDWINS Restaurant takes steps towards impacting ex-convicts to promote a new life with a meaning once outside the walls. Overall, EDWINS Restaurant is having a large societal impact by giving ex-convicts a more hopeful outlook and a lesser chance of returning to prison.
Interview
Brandon Chrostowski, Founder
Keep this story going! Share below!
EDWINS restaurant aims to provide a new chance at life for ex-convicts. They train them in the culinary arts to give them a new purpose and outlook on their life outside of the prison walls. After an intensive six month training, it has been seen that their chances of going back into prison are drastically below those who do not participate in the program.