Easy on the Eye, Gentle on the Earth
Playa Bowls
Overview
The origins of Playa Bowls begin in 2014 on the boardwalk in Belmar, New Jersey by Rob Giuliani and Abby Taylor. Both are New Jersey natives and longtime surfers, and were inspired to open up their first pop up shop after traveling and surfing in many locations such as Puerto Rico, Costa Rica, and Panama. They noticed that in all of their trips they came across some sort of pitaya or acai bowl, and with that they decided to start making their own right on the boardwalk where they lived.
Presently, Playa Bowls has almost 100 locations in the United States and Puerto Rico. Although their idea of an acai or pitaya bowl is not new, they expanded and began to create camera worthy miniature pieces or art--which is what attracted many customers at first. Their business model revolves around healthy superfoods and creating a sustainable and green company. Their mission is to be a leader in their local communities by promoting healthy options and supporting the eco-friendly movement. The way they build up their stores is through using 50% refurbished and recycled materials, serving their customers in biodegradable ECO bowls, using spoons, lids, and straws all made from corn plastic--all with the intent of minimizing their environmental footprint. Although Playa Bowls has competition, what sets them apart from their competitors is their promise to their customers to always use high quality ingredients without any additives or preservatives, which other companies do not do. Their innovative business model revolves around the motivation to not only push for the health of their communities, but our planet as well.
Authors
Flora Micheludis
Monica Rivera
Simran Saini
Iria Diaz
Ronak Kachhia
School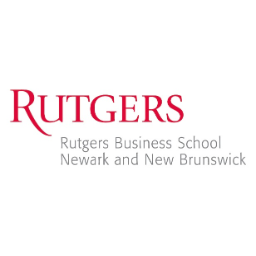 Rutgers Business School
Professor
Joseph Markert
Innovation
Co-founders, Robert Giuliani and Abby Taylor were the two prime involvements for creating Playa bowls. As individuals who lived a healthy lifestyle, they chose to transfer that mindset into creating a business. Along with their pledge to serve healthy foods, the company also strived to benefit the environment. When it came to communicating the innovation, the success of the tasteful product spread from one pop up shop, to plant locations all around. The company emphasized their motto "Easy on the eye, gentle on the earth", which also contributed to the spread of communicating the innovation to external stakeholders. Aspects of the way the store is built can also contribute to the communication of the innovation to internal stakeholders. "The company is building stores with 50% reclaimed and refurbished materials, also designing unique store interiors from it, and last but not least, they are exploiting energy techniques as all of their locations are powered by 100% LED lighting technology." (Vivian Phung, Regional Manager) All of this has been linked to three of the UN Sustainable Goals, one, Good Health and well-being, two, industry innovation and infrastructure, and three, responsible consumption and production. By making healthy and high-quality food, and using environmentally friendly products and methods, Playa Bowls sticks to the UN Sustainable Goals.
Inspiration
One of the inspirations among employees and management would have to be the way Playa Bowls benefits the environment. It seems as though this is a concept that pushes management. Regional Manager Vivian Phung says, "If a customer brings a playa bowls bag from his previous purchase at the store he can get a discount on his purchase. This approach not only encourages recycling among the employees by also among the customers." Managers seem to respect and appreciate the values set in place by the innovation and create unique ways to enforce these values. In today's society, working for a company who cares about not only our environment but those in it makes management and employees proud to work there. The company's welcoming nature also plays a role in providing an experience for everyone involved, not just upper management. Vivian says, "As you all might have noticed, the company logo is a pineapple, which in some areas in the south symbolizes an expression of 'Welcome' which means that people can gather in our environmentally friendly stores and feel like home." (Vivian Phung) Creating an environment that is friendly inspires employees to provide the best experience for their customers, while also following the vales set foot by the innovation.
Overall impact
The innovation looks to create purpose and meaning through the importance of healthy eating by advertising the minimal additives and organic ingredients used in its products, while also being environmentally friendly. Through the emphasis of these aspects, the company hopes to inspire consumers to choose a not only healthier, but also beneficial experience when they choose to dine out.
The qualitative impact of the innovation has been mainly to promote healthy eating and they achieve this by using fresh fruits such as acai berries, strawberries, kiwis, blueberries, etc. Playa Bowls also uses almond milk instead of whole milk because it is a healthier alternative. Everything on the menu is supposed to be a healthy option, even the beverages. You will not see Playa Bowls serve soda or anything equivalent to that much sugar. What they do offer is healthy smoothies and juices. Overall, Playa Bowls gives people the option to like eating healthy because not only are the ingredients fresh, it tastes good too.
Business benefit
Too much of anything is always bad, however Playa Bowls is trying to replace these unhealthy fast food restaurants, which ultimately plays a role in benefiting the business. In today's society, consumers look for healthy alternatives, and Playa Bowls happens to be one of the few accessible today. When you are thinking about eating fast food, Playa Bowls provides the same service speed, while also playing as a healthier alternative. In the long run, it will keep you in shape. In the short term, the bowls are filled with antioxidants, vitamins, minerals, fiber, protein and healthy fats, leaving customers happily fulfilled.
Social and environmental benefit
Playa Bowls has positively impacted society and the environment in multiple ways. They have always used recyclable material along with fresh products and have proven to show concern to their environment and customers. As stated "by using recyclable materials and working with local recycling entities, they are reducing not only their own environmental footprint and waste pollution, but their communities as well." (Corey Mounce) Corey also spoke about how their goals are about "recycling our products in order to save the environment for future generations." Many sites have also stated, "something fascinating is that their stores are made up of materials that are 50% reclaimed or refurbished." (Mounce) As they try to give to the environment, they also have a motive for promoting healthy eating and giving to society as well. As Corey states, "the fact that up to 1,000 bowls can be served in a single day at a single location also shows that people are being convinced that healthy diet and well -being can be acquired without the cost of good taste." (Corey) As a growing business, they are still working on the betterment of the company and trying to figure out ways on how to improve the business and promote healthy living.
Interview
Vivian Phung, Manager
Keep this story going! Share below!
Playa Bowls
Newark, New Jersey, US
Business Website: www.playabowls.com
Year Founded: 2014
Number of Employees: 2 to 10
Playa Bowls is a modern day innovation that focuses on concepts such as healthy eating, and being environmentally friendly. Through the creation of their vibrant and aesthetically pleasing products, and usage of biodegradable products, they've created a mission that focuses on implementing their values on their community in hopes that members will follow their footsteps in creating a sustainable, more welcoming community.