Earthability, A New Strategy For Sustainability Counseling
Earthability
Overview
The solution when working with Earthability, is to help enterprises follow a better sustainable path. Since there are not too many strategic sustainability counseling companies in Latin America , this organization is a great alternative for corporations that are conscious about the importance their company holds socially and environmentally, in order to achieve a positive impact.
Authors
Mariana Orozco
Maria Fernanda Torres
Daniela Olea Gaxiola
School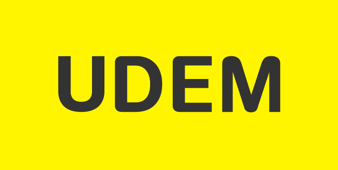 Universidad de Monterrey
Professor

Consuelo Garcia-de-la-torre
Innovation
"This is a one-man show, I started this on my own, but there was a friend that actually helped me through the process [...] when it was just an idea" (Leal, 2021). Earthability started as a project that Oziel Leal, an Engineer, developed by himself, when he noticed a certain problem with current companies, since some of them did not meet some of the characteristics they should have on their business model.
Its leading purpose is to offer counseling to small and medium size companies as an opportunity to have access to all the benefits of becoming sustainable, considering that this service is mostly available for big enterprises that can afford it. With this, companies that are emerging or that have been for a short period of time in the market, when implementing this as a strategy and competitive advantage encompassing all three stages of sustainability, social, environmental and economic, the Global Goals for Climate action and Responsible production and consumption, will be fulfilled. This innovation, that started as a simple idea, will be a key for changing the whole market into a sustainable model for all types of companies.

Inspiration
"I want to spend my life doing what I love, I don't care for a salary anymore, that's not what I'm aiming for," (Leal, 2021). The idea of Earthability began with not just the necessity of helping companies to become more sustainable, but with the dream of creating a better world not only for enterprises, but for governments and individuals as well. The owner of the company, Oziel Leal, who concluded his studies during the COVID-19 pandemic, really noticed the lack of job opportunities for graduated people; this, along with his desires for fulfilling his personal purposes to change and improve the current condition of the environment, was what drove him into establishing the company.
"I want to be the one who shows the path to companies, I want to be the one, the guy who can really show the benefits of becoming sustainable," (Leal, 2021). One of the owner's biggest inspirations is having a beneficial impact on other people and industries by creating his own path; as he mentioned in the interview, he believes in "changemakers'' and in the way improvement lies in working together to accomplish sustainable goals. The purpose of Earthability is to be the key partners of other companies in order to help them improve not only financially, but also in a social and environmental way by building a pathway for others to follow.

Overall impact
A lot of things are expected to happen with Earthability in the next few years. The owner wants his company to aid others to acknowledge the importance of changing into a sustainable model by maintaining stability with all its benefits.
In the short term, Earthability will be helping companies to recognize their social and environmental impact, understanding the outcome of their actions by realizing their influence; this will be the first step in preparation for improving their business model. With this, it will be easier to take the right decisions and measurements in order to achieve the goal of becoming sustainable.
The impact that is expected in the long term is, to begin with, better job opportunities with superior practices and a pleasant work environment, thus, Earthability will be transforming companies step by step, working from the very beginning into creating a bigger and stronger impact that reflects in every single aspect of industries when making decisions. This is how enterprises will upgrade themselves in terms of not just sustainability but also efficiency and effectiveness.

Business benefit
Earthability's new financial project will be based on a contract by terms, which means that results will grow as strategies start implementing gradually. With this, the companies will save money because of their new sustainable model, bringing current benefits and savings that can be used to invest in new sustainable projects.
One very important thing to consider when it comes to finances, is the automation of indicator management, which compromises the company to keep improving their business model and benefits without the need of counseling once they have settled in this new line; this is going to revolutionize the economic management once companies become financially independent based on sustainability strategies only, fulfilling the Partnerships for the Goals UN SDG. According to a study in 2012 for Sustainability Advantage, when a company implements sustainability practices that have already been executed by real companies, its profit could improve up to at least 51% to 81%, within a lapse of three to five years. So when an enterprise adopts this new model, it is going to automatically become a competitive advantage due to being covering all three areas of sustainability: economic, social and environmental.
Social and environmental benefit
Companies tend to follow a parallel sustainability project instead of lining it up with the business strategy. Earthability's job is to help other enterprises to position both together so that it becomes one of the pillars of the business model. Once this is accomplished, the company is going to start building better practices with collaborators and the community they work with by offering a living wage to their employees contributing in spaces where they can work on their emotional, intellectual and physical health, as well as matters concerning industrial security.
Environmentally, it encompasses everything, from minimizing Greenhouse gases and solid waste, to water treatment, considering every aspect from extraction to production processes in order to reach a thriving benefit. To achieve good corporate governance practices, it is essential to state clear goals from the beginning; Earthability incites companies to report their indicators to compare how close they are to their objectives.

Interview
Oziel Leal Montemayor, Engineer
Keep this story going! Share below!
Earthability
Monterrey, Nuevo León, MX
Business Website: https://earthability.mx/
Year Founded: 2020
Number of Employees: 2 to 10
Earthability is a strategic Sustainability counseling company that advises organizations in order to become sustainable by developing policies, best practices and the highest management standards. Some of the services that are offered while working along with the company are: sustainability consulting, strategic design, materiality assessments, corporate sustainability analysis, and KPI management reporting (indicators of the company's sustainable efforts that have to be followed according to the Global Reporting Initiative Certification guidance).