Eagle Protect – Safeguarding what matters
Eagle Protect
Overview
Eagle Protect innovates how gloves and other protective wear are made, distributed, and disposed of in the environment. They stand out by implementing extra guidelines to maintain high-quality products and efficient manufacturing and reducing the risks associated with disposable gloves in physical, chemical, and microbiological hazards. Eagle achieves this using its Delta Zero quality verification program. This program tests the dermal compatibility, structural integrity, cross-contamination potential, and overall cleanliness and ensures using safe ingredients, mitigating glove risks for their customers.
Authors
Tiffany Varela
Darian Serventi
Kamelah Muhammad
School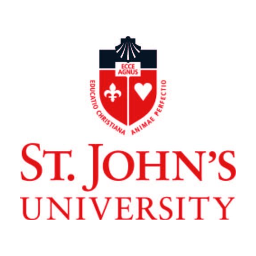 St. John's University
Professor

Charles Wankel
Innovation
Eagle has its own Supplier Code of Conduct for its manufacturers and works with independent third-party audit firms via the Sedex platform. These extra measures ensure manufacturers maintain ethical labor conditions, positive environmental impact, and quality control. Eagle also takes the extra step in communication with all its customers, completing meetings online or in-person to go over the different needs of their customers. Clear communication and proper understanding of clients' needs allow Eagle to offer the best product that fits their needs and reduce overall waste.
Inspiration
Since 2006, Eagle has kept its founding mindset of safeguarding what matters with integrity for its users, suppliers, team, communities, and the world. Eagle prioritizes safety, transparency, and global impact based on values of honesty and integrity, ethical sourcing, education on reducing the environmental impact of products, and commitment to positive impact for all involved in the business. The mission Eagle started with continuously serves as the foundation of their current business practices, allowing Eagle to maintain, implement safety features, and improve protective wear. Eagle will continue expanding its business and sharing this mindset with all future business partners, factories, and customers. With open communication and leading by example, Eagle act as a positive influence in any organization they meet.
Overall impact
Eagle Protect prioritizes glove safety and reduces the environmental impact of products they produce. In America, an estimated 15-20% (approximately 50 million) of gloves a day end up in landfills due to poor quality. Gloves also contribute to many health conditions due to cross-contamination.
Eagle Protect is working diligently to mitigate the environmental impacts of disposing of gloves and health crises due to poor quality and unsanitary uses and production of gloves. By creating higher-quality gloves, Eagle Protect can eliminate waste. Instead of 4.8-gram Vinyl gloves, Eagle Protect offers 2.5-gram Nitrile gloves, which leads to material and packaging savings, ultimately reducing waste. Eagle Protect measures impact through glove waste which is measured annually. The company looks at customers' savings made by changing from thicker and heavier products to lighter and thinner gloves. This process allows Eagle Protect to analyze the cost savings of raw materials and how much goes to landfills. They measure impact through other goals tied to sustainability, including employee engagement and volunteer hours through their B Corp B Impact assessment.
Additionally, Eagle Protect aims to educate customers about their products and glove safety. Their goal is to increase supply chain transparency by working with Rfider, an FDA award-winning platform, to launch scannable QR codes on their products. This initiative will give supply chain transparency from the factory to the consumer. Though Eagle Protects gloves are disposed of in landfills by necessity, they have a recycling program for their gloves made of thermoplastic elastomers (TPE), thinner stretchy gloves. Currently, there is no recycling program for gloves made of nitrile. However, their recycling program encourages their customers to be more environmentally conscious and helps the world.
Business benefit
Since the beginning of the COVID-19 pandemic, the demand for PPE increased and put pressure on glove manufacturers on their quality and safety, increasing documented labor violations within the industry. The business benefits of Eagle Protect are focusing on being an honest and integrity-based sustainable business by supplying improved quality products that can help reduce the environmental impact of their customer business. Eagle Protect was New Zealand's first certified B Corp, and it remains the only glove and clothing specialist to be certified in their industry. They continue to grow with increasing consumer demand by providing the quality of their products.
Social and environmental benefit
Eagle Protect is committed to achieving its environmental and social goals by distributing disposable gloves and clothing for the food, medical and industrial sectors. They are focused on reducing the environmental impact and, in 2020, saved 738,775lbs of waste. They are making a positive impact on the planet by making thinner, stronger gloves and providing waste savings for their customers.
Eagle Protect has three core goals of providing products: certified safe, ethically sourced, and environmentally better. The company focuses on raw material quality and manufacturing standards to reduce glove failures out of the box and reduce environmental impact. Reducing packaging during storage helps to reduce the cost of waste shipping and provides an onsite disposable glove and clothing assessment to correct product selection. Eagle Protect is a company that cares about society and the environment and will continue to safeguard what matters with integrity.
Interview
Kath Row, Sustainability Coordinator / B Keeper
Keep this story going! Share below!
Eagle Protect is a business that lives up to its name by safeguarding what matters to its customers, staff, and environment: the result of using its products. Eagle Protect is a New Zealand and the U.S based Certified B Corporation founded by Steve Ardagh that supplies personal protective equipment (PPE), mainly gloves, primarily for the food processing industry. It also supplies a small percentage of PPE & gloves to the dental, medical, and industrial markets. Founded in 2006, Eagle Protect has 20 employees throughout New Zealand and the U.S. Since 2016, they have held an office in California.
Eagle Protect is the founding Certified B Corporation in New Zealand. The certification means that Eagle Protect operates to high standards of verified performance, accountability, and transparency across multiple verticals of governance, workers, environment, community, and customers. These standards include supply chain transparency and integrity, employee benefits, charitable giving, and a focus on product materials. It also means the company is a socially and environmentally responsible business, committed to having a positive impact. The company bases its values on being a good honest business. Their business was founded on not only honesty but also integrity, and they only source products from like-minded manufacturers who are also committed to reducing their environmental impact.