Durability and Resistance: you choose the impact - Durabilidad y Resistencia: tu eliges el impacto
National Ecological Industry - INDUECON Industria Ecológica Nacional
Overview
It is estimated that in Colombia a person can consume an average of 24 kilos of plastic per year, 56% of which is single-use plastic such as straws, cutlery, and soft drink containers. In this uncontrolled consumption, the measures adopted for conventional recycling are neither sufficient nor efficient to counteract the severe effects on the environment, especially to water that could be drinkable. Industria Ecológica Nacional (INDUECON) is a company committed to contributing to the care of the environment, whose innovation focuses on:
- Solutions: Create plastic solutions with environmental awareness: recover and transform 100% recycled post-industrial plastic materials, which become a substitute for traditional wood for the production of products with design and environmental responsibility.
- Strategic Partners: It relies on the work of the recycler and industry to develop a portfolio with 100% recycled raw materials.
- Products: Offers a range of durable and resistant products at an affordable cost to any person of average income in Colombia.
=============================================================
Se estima que en Colombia una persona puede consumir en promedio 24 kilos de plástico al año, de este consumo 56% es plástico de un uso único, como pitillos, cubiertos y envases de refrescos, en este consumo descontrolado las medidas adoptadas para el reciclaje convencional no son suficientes ni eficientes para contrarrestar el efecto severo que se ocasiona al medio ambiente, especialmente al agua que podría ser potable. Industria Ecológica Nacional (INDUECON) es una empresa comprometida en contribuir al cuidado del medio ambiente, por lo que su innovación se centra en gestionar eficientemente los desechos plásticos ofreciendo a sus consumidores la certeza de que con su compra están aportando al desarrollo de una industria responsable y sostenible:
- Soluciones: Crear soluciones plásticas con consciencia ambiental: recupera y transforma materiales plásticos post-industrial 100% reciclados, los cuales convierte en un sustituto de la madera tradicional para la elaboración de productos con diseño y responsabilidad ambiental.
- Socios Estratégicos: Se apoya en la labor del reciclador y de la industria para desarrollar un portafolio con materias primas 100% recicladas.
- Productos: Ofrece una gama de productos durables y resistentes a un costo asequible a cualquier persona de ingreso promedio en Colombia.
Authors
Claudia Viviana Santamaria Mora
Javier Cardenas
School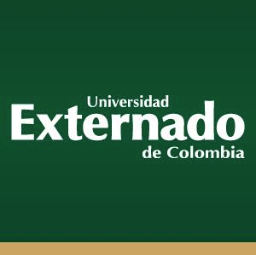 Universidad Externado de Colombia
Professor
Gustavo A Yepes López
Innovation
Thinking about offering products that favor sustainable patterns of use and manufacturing by lowering their environmental footprint, reducing waste generation, and promoting recycling, INDUECON transforms single-use plastic from both post-industrial and post-consumer materials, manufacturing products such as Industrial Stowage, Cold Room Stowage, Fence Posts, Outdoor Benches, games for children, tables, furniture for industry, homes, and education, among others.
Materials are transformed in a productive process that starts with the selection and ends with the transformation of 100% recycled post-industrial plastic materials, which we convert into a substitute for wood. These products guarantee durability and preservation for more than 500 years because they are made of non-biodegradable plastic materials, which allow high resistance to bending, compression, and traction. They are also characterized by being eco-friendly, hygienic, non-toxic, thermally and electrically insulating, and easy to assemble. Finally, the consumer will obtain a 100% recycled product, resistant to moisture, with the satisfaction that its use decreases the felling of trees, contributing to the protection of the environment. Because of their composition, the products can be washed continuously, reducing the presence of insects, rodents, and microorganisms generating bad odors.
============================================================

Pensando en ofrecer productos que favorezcan patrones sostenibles de uso y fabricación al disminuir su huella ambiental, reducir la generación de residuos y promover el reciclaje, en INDUECON se convierte el plástico de un solo uso tanto de materiales post industriales como de materiales de post consumo , fabricando productos como: Estibas Industriales, Estibas cuarto Frio, Postes de Cerco, Bancas de Exteriores, juegos infantiles, mesas, mobiliario para industria, hogares y educativo, entre otros.
Los materiales son transformados en un proceso productivo que inicia en la selección y termina en la transformación materiales plásticos post-industrial 100% reciclados, los cuales convertimos en un sustituto de la madera. Estos productos garantizan una durabilidad y conservación por más de 500 años por ser elaborados en materiales plásticos no biodegradables, lo cual permite una alta resistencia a la flexión, compresión y tracción. También se caracterizan por ser de tipo ecológico, higiénicos, atóxicos, aislantes térmicos, eléctricos y de fácil ensamble. Finalmente, el consumidor obtendrá un producto 100% reciclado, resistente a la humedad, con la satisfacción de que su utilización disminuye la tala de árboles, contribuyendo a la protección del medio ambiente. Por su composición, los productos pueden ser lavados continuamente, disminuyendo la presencia de insectos, roedores y microorganismos generadores de malos olores.
Inspiration
Carolina is a public accountant and industrial engineer, a young entrepreneur passionate about administration and business, for a time she worked in companies as General Director of Quality, however, there was always something that disturbed her and led her to rethink her lifestyle and work. Climate change, deforestation, and the high percentages of pollution in water sources, generated by our consumption habits and lack of environmental awareness, were the motivation to create an efficient system that guarantees the reincorporation of recoverable materials in production processes. So, using her knowledge and managerial skills, the company was created and with it, productive processes were established for the reuse of plastic and waste management: "This is achieved through a safe and reliable management of recoverable materials with added value. We specialize in closing the life cycle of plastic, through the production of a portfolio of products that are friendly to the environment in INDUECON Plastic Wood. " (Carolina Giraldo)
==============================================================
Carolina es contadora pública e ingeniera industrial, una joven emprendedora apasionada por la administración y los negocios, por un tiempo trabajó en empresas como Directora General de Calidad, sin embargo siempre hubo algo que la inquietó y la llevo a replantearse su estilo de vida y trabajo. El cambio climático, la deforestación y los altos porcentajes de contaminación en fuentes hídricas, generado por nuestros hábitos de consumo y falta de consciencia ambiental, fueron la motivación para crear un sistema eficiente que garantice la reincorporación de materiales recuperables en procesos productivos. Así que, usando sus conocimientos y habilidades gerenciales se crea la empresa y con ella se establecen procesos productivos para la reutilización del plástico y la gestión de desechos: "Esto se logra por medio de una gestión segura y confiable de materiales recuperables con un valor agregado. Nos especializamos en el cierre de ciclo de vida del plástico, a través, de la producción de un portafolio de productos amigables con el medio ambiente en Madera Plástica INDUECON." (Carolina Giraldo)

Overall impact
This company was born as a solution to the environmental problem that affects the world at this time due to the serious impact caused by plastic in the oceans and solid waste in sanitary landfills. Responding to SDG 13 INDUECON seeks to improve education, awareness, and human and institutional capacity regarding climate change mitigation, adaptation to it, reducing its effects, and early warning. Thus, managing all the recyclable materials that come out of industries, and especially transforming plastic into plastic wood, in different types of products and projects that respond to the needs of customers who require furniture for both their companies and personal housing. Each client participates in the creation of a culture of sustainable consumption to transform our world.
For other materials such as cardboard and scrap, the company has strategic allies who guarantee and certify that aligned with the vision of the organization, they also make use of the material in an environmentally responsible way, aligning with SDG 12 in its objective of significantly reducing waste generation through prevention, reduction, recycling, and reuse activities.

Carolina and her company have recovered more than 500 tons of plastic with the conviction that the solution to environmental problems lies in the hands of all those who consume and make use of this material in their day-to-day lives. One of its main objectives is to make a significant contribution to the oceans by preventing micro-plastics from continuing to pollute them. "People are not aware that a bottle that they discarded in the street traveled through the pipes of their city, then emptied into the rivers to finally reach the sea. In this journey, climatic factors influence that will cause your bottle to decompose and become plastic macromolecules, which we cannot see with the naked eye, but that, if we examine ocean water we find quantities of these particles, which are what right now are feeding our fish and marine species. Many of the animals that have been stranded on the beaches are full of plastic. Found inside them have been whole parts of caps, chairs, balls, inflatables among other elements, which are used on vacation by tourists, but also a large number of species die because of the massive consumption of microplastic. It is important to remember that, for example, fish that do not die are served on our plates, affecting not only our environment but also our health ". (Carolina Giraldo)
Everything is possible thanks to a team made up of 15 people, who are legally employed by the company, encouraging the community to include new work alternatives aimed at improving the quality of life and sustainable societies aligned with the ODS 8 avoiding the degradation of the environment.
==============================================================
Esta empresa nace como solución a la problemática ambiental que afecta al mundo en este momento debido al cambio climático que se presenta, entre otros por la grave afectación que genera el plástico en los océanos y los residuos sólidos en los rellenos sanitarios. Respondiendo al ODS 13 INDUECON busca mejorar la educación, la sensibilización y la capacidad humana e institucional respecto de la mitigación del cambio climático, la adaptación a él, la reducción de sus efectos y la alerta temprana. De manera que haciendo gestión de todos los materiales reciclables que salen de las industrias, y especialmente transformando el plástico en madera plástica, en diferentes tipos de productos y proyectos que responden a las necesidades de los clientes que requieren mobiliario tanto para sus empresas como para su vivienda personal. Cada cliente aporta a la creación una cultura de consumo sostenible para transformar nuestro mundo.
Para otros materiales, tales como, el cartón y la chatarra la empresa cuenta con aliados estratégicos que garantizan y certifican que, alineados con la visión de la organización, ellos también hacen un aprovechamiento del material de forma responsable con el medio ambiente, esto alineado al ODS 12 en su objetivo de reducir considerablemente la generación de desechos mediante actividades de prevención, reducción, reciclado y reutilización.

Carolina y su empresa han recuperado más de 500 toneladas de plástico, en su convencimiento de que la solución a los problemas medio ambientales está en las manos de todos aquellos quienes en su día a día consumen y hacen uso de este material. Uno de sus principales objetivos es hacer un aporte significativo a los océanos evitando que el micro plástico los siga contaminando. "Las personas no son conscientes de que una botella que votaron en la calle viajara atreves de las cañerías de su ciudad, desembocando luego en los ríos para finalmente llegar al mar. En esta travesía influyen factores climáticos que harán que su botella se descomponga y se convierta en macromoléculas plásticas, que a simple vista no las podemos ver, pero que, si examinamos partes del agua del océano, encontramos cantidades de estas partículas, que son las que en este momento están alimentando nuestros peces y especies marinas. Muchos de los animales que han encallado en las playas que están llenas de plástico, mueren y en su interior se han encontrado partes enteras de tapas, sillas, pelotas, inflables, entre otros elementos, que son usado en las vacaciones por los turistas, pero también una gran cantidad de especies muere gracias al consumo masivo de micro plástico, y es importante recordar que, por ejemplo, los peces que no mueren son servidos en nuestros platos, afectando no solo nuestro ambiente sino también nuestra salud". (Carolina Giraldo)
Todo es posible gracias a un equipo de trabajo conformado por 15 personas, los cuales están empleados legalmente por la compañía, impulsando a la comunidad en la inclusión de nuevas alternativas de trabajo tendiente a mejorar las calidad de vida y sociedades sostenibles muy alineados con el ODS 8 evitando la degradación del medio ambiente.
Business benefit
Despite being a small company, since its creation INCUECON has achieved an average annual sales of USD 72,795 in the last three years, benefiting 15 families from Cali, Colombia.
In the case of Colombia, since 2015 the National Planning Department has been implementing a "Green Growth" approach that seeks to encourage growth trajectories that guarantee the long-term economic and social well-being of the population, ensuring conservation of natural capital and climate security. This would imply an opportunity for INDUECON to continue developing its operation and expanding its geographical spectrum from the perspective of sustainable economic development, due to competitiveness and the reduction of vulnerabilities to the impacts of climate change.
In this regard, the company is recognized as it received from the Valle E Program of the Chamber of Commerce, second place in the CARVAL awards in recognition of entrepreneurial courage. They were also winners of the Alliance for Innovation Program, in the program of the Chamber of Commerce and the National Association of Entrepreneurs of Colombia (ANDI).
=============================================================
A pesar de ser una empresa pequeña, desde su creación INCUECON ha logrado un promedio de ventas anuales de USD 72.795 en los últimos tres años, beneficiando a 15 familias de Cali, Colombia.

Para el caso de Colombia desde 2015 el Departamento Nacional de Planeación ha venido implementando un enfoque de "Crecimiento Verde" con el que el gobierno nacional busca incentivar trayectorias de crecimiento que garantizan el bienestar económico y social de la población a largo plazo, asegurando la conservación del capital natural y la seguridad climática. Lo que implicaría para INDUECON una oportunidad para continuar desarrollando su operación y ampliando su espectro geográfico desde la perspectiva de desarrollo económico sostenible, por la competitividad y la reducción de vulnerabilidades frente a los impactos del cambio climático.
La empresa en este aspecto, cuenta con reconocimiento ya que recibió del Programa Valle E de la Cámara de Comercio, el segundo lugar en los premios CARVAL en reconocimiento a la valentía emprendedora. También fueron ganadores del Programa Alianza por la Innovación, en el programa de la Cámara de Comercio y la Asociación Nacional de Empresarios de Colombia (ANDI).
Social and environmental benefit
With the commitment to be part of the solution to environmental problems, the company focuses on developing a portfolio of products with 100% recycled raw materials. It relies on the great work of the recycler and the effort of the industry to give correct use to the waste they generate and increase its useful life. INDUECON is responsible for collecting and reintegrating recyclable materials in the production processes of innovative products with environmental awareness.
===============================================================
Con el compromiso de ser parte de la solución a los problemas ambientales, la empresa se enfoca en desarrollar un portafolio de productos con materias primas 100% recicladas. Se apoya en la gran labor del reciclador y el esfuerzo de la industria para dar un correcto uso a los desperdicios que se generan y lograr incrementar su vida útil. INDUECON se encarga de recolectar y reintegrar materiales reciclables en procesos productivos de innovadores productos con consciencia ambiental.

Interviews
Carolina Giraldo, General Manager
Carolina Giraldo, General Manager
Keep this story going! Share below!
Colombia is a country with enviable water wealth. In its territorial extension, you can find groundwater, thermal mineral waters, marine, and ocean waters. Due to its geographical location, it gets an annual rainfall of more than 3,000 mm average per year, which gives this country a unique water potential. However, Colombia can also be a sad example of the damage that contamination of water resources, since Colombian rivers and seas receive and transport polluting loads derived from plastic waste that ends up in their channels by different means.
In response to this problem, Carolina Giraldo created INDUECON, a micro-company located in Cali-Colombia, that for five years has been committed to being part of the solution to these environmental problems, building a culture of environmental awareness and sustainable consumption. Through a process of transformation of plastic materials, recovering them, and transforming them into unique and practical products designed to be comfortable and highly resistant, thus providing an opportunity to take advantage of the plastic waste generated and reducing the polluting impact on the country's water sources.
========================================================
Colombia es un país con una riqueza hídrica envidiable, en su extensión territorial se pueden encontrar diferentes tipos de aguas tales como, aguas subterráneas, aguas termo minerales, aguas marinas y oceánicas. Gracias a su ubicación geográfica presenta una precipitación anual de más de 3000 mm promedio al año, lo que hace que este país tenga un potencial hídrico único. Sin embargo, Colombia puede ser también un triste ejemplo de los daños que puede ocasionar la contaminación de las fuentes de agua, ya que los ríos y mares colombianos reciben y transportan cargas contaminantes derivadas de residuos plásticos que por diferentes medios terminan en sus cauces.
En respuesta a esta problemática Carolina Giraldo crea INDUECON, una microempresa ubicada en Cali Colombia que por cinco años se ha comprometido con ser parte de la solución a estos problemas medio ambientales, construyendo cultura de consciencia ambiental y consumo sostenible. A través de un proceso de transformación de materiales plásticos, recuperándolos y transformándolos en novedosos y prácticos productos diseñados para ser cómodos y altamente resistentes, brindando así una oportunidad para aprovechar los residuos plásticos generados y reduciendo el impacto contaminante en las fuentes hídricas del país.