Dunkin provides sustainability while keeping America running on it
Dunkin'
Overview
Dunkin Donuts' sustainability comes in the form of pillars that aim to provide sustainable food, restaurants, and communities. Throughout all pillars, Dunkin Donuts seeks to improve menu quality, provide sustainable packaging and buildings, and reduce environmental impacts by being energy efficient through a focus on energy and climate. These business models Dunkin Donuts' help solve the UN SDGs of "Life on Land," "Good Health and Well-Being," and "Affordable and Clean Energy."
Author
Asadullah Taher
School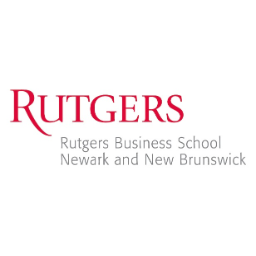 Rutgers Business School
Professor
Joe Markert
Innovation
In the sustainable food pillar, Dunkin Donuts' is improving menu quality and providing a choice to customers. It has eliminated artificial dyes from products on the menu. Not only that but in the effort to provide higher quality products and give a choice to a vast majority of its customers Dunkin' is increasing vegan and vegetarian options on the menu. This upholds the UN goal of "Good Health and Well-Being." In 2019, Dunkin' partnered with Beyond Meat to launch the Beyond Meat Sausage sandwich. Not only that, but Dunkin Donuts created a policy under this pillar known as the "Animal Welfare Policy." By recognizing animal welfare, Dunkin Donuts participates in a sustainable food supply chain. This upholds the UN goal of "Life on Land." Lastly, aiming to solve the UN goal of "Affordable and Clean Energy" Dunkin' measures its Greenhouse Gas emissions and works towards reducing them.
To continue, Dunkin Donuts' became known as Dunkin' for the new path of innovation. With this innovation, Dunkin' Brands' CEO and Dunkin' U.S. President David Hoffmann and Tony Weisman, Dunkin's Chief Marketing Officer were involved. They communicated the innovation to their internal and external stakeholders by emphasizing the three key pillars and how they serve to better the world. Dunkin' "set forth clear expectations for suppliers and guide their own decision-making" to share their commitments with stakeholders (Dunkin' Website). Dunkin' believes that "being a good corporate citizen is good business." Indeed, Dunkin' is linked to the UN SDGs indirectly, through the form of pillars which elaborate on sustainability and focus on improving specific aspects of the company. In fact, Dunkin' was able to secure resources for innovations in each pillar such as being a member of the Roundtable on Sustainable Palm Oil (RSPO), Dunkin' aims to advance in sustainable palm oil sourcing. They did this through partnerships with different companies to provide sustainability in all pillars.
Inspiration
As we know, Dunkin' was very prevalent in bettering the community, hence why they came up with better and more efficient ways to produce goods that served a benefit to society as a whole. As we previously mentioned, Dunkin' helped Life on Land," "Good Health and Well-Being," and "Affordable and Clean Energy." Society as a whole influenced these choices. We as a society play a major role in companies' choices. We have the biggest say. What primarily influenced them was society all in short, "when the customers speak, a good business listens." As Sajeel said " The inspiration comes from the people, we always want to make sure we are doing the right thing for the customers. When they are happy society's net benefit goes up, and that means we (as a business) are doing well."
"We want to make sure not only me as the owner, but our employees are always doing right and taking the right protocols in properly educating new employees, and helping them in situations where need be." The company runs almost as if it is a production line. One person is stationed on the register, one person drives through, and two people are working at coffee stations, while they have a manager guiding them with communication where needed. Employees are often retrained when new menu items come out and alerted about popular allergies so they can ensure customer satisfaction is high. They also told us how they like to have time with employees who are not scheduled to work for the day, by talking to groups of people at a time and going out with staff occasionally. This way the staff does not feel like it is only "work." Employee diversity is very important to this location because " we believe having a diverse group of people brings together a bunch of different minds which can help drive success."
Overall impact
The overall impact of the innovation helped cater to new customers and revolutionized the way fast food service is expected to perform in this day and age. The innovation helped raise the bar on the variety and the quality of food and beverage items in restaurants with healthier options. Dunkin Doughnuts used a geographic segmentation strategy to cater needs of consumers and new clients in 40+ countries worldwide, with a menu that is globally irrespective of geographic boundaries. It no longer brands itself as a doughnut shop but as a beverage company. This shift in marketing has bought a newfound perspective in the way Dunkin approaches consumer health seriously. Consumers are now benefitted by the app Dunkin has created in choosing the right food, right down to the details of the amount of ice, etc. Dunkin has effectively responded to the new growing digitalization of all businesses with its DD Perks Rewards Program.
One of the biggest innovation strategies is creating environmentally sustainable operations and store efficiency. Buildings are greener thanks to the increased efficiency of heating/cooling equipment, low-flow faucets, LED lights, etc. This has helped with lower energy emissions. reducing water waste, and improving the quality of air. Sustainability goes beyond the operations to the products themselves. They prioritize sustainably sourced coffee in their effort to renew their commitment to be responsible for the green movement.
Both the long-term and short-term social and environmental benefits have been evident. The company uses double walled paper cups which are more environmentally friendly and cost saving for the company. Dunkin Donuts also has saved up to 20 million pounds of paper every year from making the switch to 100% recycled paper bags. We have calculated that this in return saves 240,000 trees every year which reduces carbon waste of 115,200,000 pounds in a decade. Dunkin Donuts has over 340 green achievement restaurants in the US and plans to open double within the next decade. The green commitment has improved customer satisfaction short-term and allowed global expansion and outreach long-term. Dunkin Donuts have been incredibly successful for its consistent mission, trend awareness, and visionary marketing, and its successes and profits have been reinvested into positive social efforts. Since 2010, the company has granted more than 400 thousand to Rainforest Alliance to fund projects on coffee and tea farms in South Asia and America. It has benefited coffee and tea farmers in providing the technical training and assistance to increase sustainability and productivity of farms. Now 4000 coffee farms abide by the social and environmental criteria to climate change.
Business benefit
Dunkin' Donuts' innovation was tremendously beneficial to the company. During the third quarter, overall sales increased by over 4.5 percent across Dunkin' Donuts locations in the United States. David Hoffmann, the CEO, credited the company's success to the development of its beverage line as well as the launch of its new snacking platform. In the last decade, Dunkin' Donuts has expanded into over 20 new international markets and added approximately 6,000 locations worldwide, including over 2,500 new restaurants in the United States. Dunkin' has returned over $2.5 billion to stockholders.
Following the announcement of Dunkin' Donuts' name change to Dunkin', the brand's "Buzz" score increased from 12 to 21 among the public, suggesting that a growing proportion of U.S. customers are hearing something positive about the brand. Dunkin' Donuts plans to add 1,000 new locations over the next three years, with 90 percent of them placed outside of its core areas. Afzal mentioned, "Demand is on the rise and hundreds of customers are eager to get their coffee first thing in the morning." Customers are happier than ever, with more job openings/opportunities and increased retention.
One of Dunkin's objectives was to provide an espresso experience that no one else could. "We're faster than we used to be, even with the handcrafted element," said Parag Patel, who operates 30 stores in California and Maryland and performed the Dunkin' Donuts espresso test. Dunkin' Donuts placed new equipment across its system and held 4–5 hour training sessions in each store. Employees become espresso certified, and were able to demonstrate their skills in online training.
Social and environmental benefit
Dunkin' has made it their mission to team up with environmental non-profits to emphasize their commitment to their sustainability initiatives. Most notably, Dunkin' has been a part of the Sustainable Coffee Challenge, which is aligned with several other companies in order to transition the coffee sector to be completely sustainable. According to the Sustainable Coffee Challenge Website, Dunkin' actively gives a percentage of their profits to World Coffee Research (WCR), which works towards protecting and improving the livelihoods of the environment and the families of those who produce it. According to Dunkin' "since 2018 we have gifted World Coffee Research [WCR] over $1.36MM in support of coffee sustainability efforts and are on track to meet our goal by the end of 2022" (SCC website). At the moment, the company has reached 65% of their goal, but is actively making large donations during this final push, especially towards the Sustainable Coffee Challenge's Labor Action Network in Brazil. This is in response to the social violations created in Brazil, as it is the responsibility of the company to provide a safe working environment.
Dunkin' has also teamed up with One Tree Planted, an organization that plants one tree per dollar donated by the company. By the end of 2021, Dunkin' Donuts donated $200,000, which resulted in 200,000 trees being planted in countries such as Guatemala and Honduras, where there is urgent need for environmental stability. In terms of social responsibility, Dunkin' has partnered with Gender Equity's Virtual Learning Journey, which is an online workshop series that emphasizes the importance of gender equity. This is especially important for countries such as Guatemala and Colombia, which are actively working towards fixing unjust operating systems.
Interview
Sajeel Afzal, Store Owner
Keep this story going! Share below!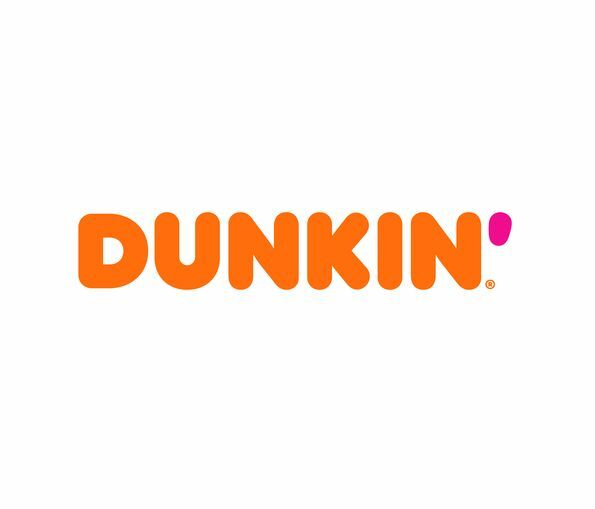 Dunkin is the world's largest bakery and coffee business, serving over 3 million consumers every day. They have 50+ donut variations, but they also have dozens of quality beverages, bagels, breakfast sandwiches, and other baked treats. For the 14th year in a row, Dunkin' has ranked 1st in the coffee category for customer loyalty.