Dry Clean, Liquid Solution
King Cleaners
Overview
King Cleaners uses a distilled, liquid silicone solvent for its cleaning rather than the conventional petrochemical solvent. This liquid silicone solution creates no hazardous waste, does not carry the harmful odour that petrochemical solvents do, and performs its job better than conventional solvents do. This solvent is not only better overall, but it helps King Cleaners tackle the pressing issues of responsible resource consumption and helping the environment by not producing toxic waste.
Authors
Steven Nim
Amina Alwali
Miller Boothby
Dalton Campbell
Matthew Young
Rhys Watson
School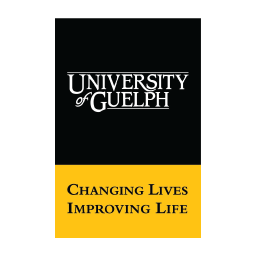 University of Guelph
Professor

Ruben Burga
Innovation
Ayaz Lalani, owner and manager of King Cleaners Guelph, has utilized liquid silicone solvents and the GreenEarth cleaning process at his business for numerous years now. The largest benefit of this solvent is its lack of harmful waste, which benefits the sustainability of Lalani's business and the health of his customers and employees. As Lalani puts it:
"Silicone is a derivative of sand. It starts off as sand, and finishes off as silicone solvent."
In contrast, conventional dry cleaning methods involve the use of petrochemical or hydrocarbon solvents which are both harmful to the environment. Petrochemicals are a toxin hazardous to both air and water while also carrying a harmful scent and a likelihood of being a human carcinogen. Hydrocarbon is a slightly less aggressive form of petrochemical that is still toxic waste and contributes to smog formation. The sand-based, distilled silicone solvent used by King Cleaners is odourless, produces no toxic waste and performs better than conventional solvents in nearly every regard. The silicone solvent allows for softer clothes and its lack of aggressive chemicals means that colours will be more bright and vibrant. Not only does the silicone solvent produce better results, but it contributes to the sustainability of the environment and tackles climate change positively. The solvent is the crux of the GreenEarth dry cleaning process that King Cleaners prides itself on utilizing.
"It's always a positive vibe because you're doing the right thing," Lalani says.
Inspiration
One of the main inspirations for King Cleaners' innovation was the socially responsible action of looking out for the environment. King Cleaners was purchased by Lalani in 1991. The negative stigma generated by the dry cleaning industry at the time and its rampant use of harmful solvents inspired Lalani to search for a more socially responsible solution. The liquid silicone solvent used by King Cleaners was developed by a Japanese company who then approached an unknown equipment company then built the machines needed to use the solvent properly. Just like the solvents they were required to use, the machines were zero emission and also played a part in the responsible use of chemical products.
Additionally, King Cleaners' inspiration for using the silicone solvent was simply because it was a natural choice. The solvent has been proven to be more effective at cleaning and better at maintaining the quality of clothes it cleans compared to petrochemical and hydrocarbon solvents. It's only natural that a business gravitates towards the more effective product. However, that is not entirely why the company has pursued this approach. To coincide with their other inspiration, King Cleaners is doing this for both effectiveness sake and our world's sake.
"It's a green product. It's good for your health. [...] There's really no scent to it. It's good for the [clothing] material. It's good for the environment. It's good for the people," Lalani says.
Overall impact
King Cleaners are affiliated with the GreenEarth license which strives to provide drinkable water and toilets to those in third world countries, supporting the goal of clean water and sanitation for all. Furthermore, King Cleaners also manages their own water consumption by using energy efficient washer/dryers specifically built to support their silicone solvent. The silicone based cleaning compound they use has biodegradable ingredients and leaves clothes with vibrant colours and zero fabric deterioration. Customers are able to feel the pride of knowing that they are making a difference to help the environment. The safe and environmentally friendly cleaning process that King Cleaners employs makes great strides in promoting responsible consumption and production of our world's natural resources.
The costs that come with switching to the biodegradable solvent, installing special energy efficient washer/dryers and using biodegradable dry cleaning bags is one Lalani believes is worthwhile in the long run. Many hear about King Cleaners' operations via word of mouth. For example, Devin Lalani, the son of owner/manager Ayaz Lalani, actively informs people of his father's environmentally friendly business and the pride he feels. Lalani strongly believes that such actions are significant to the promotion of his business's green initiatives.
"I think sometimes word of mouth is far more powerful than written product or paid advertising."
King Cleaners has made substantial efforts in helping promote sustainable cities and communities. The company actively informs people on how to help the environment and their local community by providing green cleaning suggestions on their website. Lalani's efforts have not gone unnoticed either.
"People will come to us and tell us at the counter that they're here because of the green product," he proudly states.
Business benefit
In order to use the solvent, King Cleaners had to join GreenEarth's franchised marketing program to obtain the usage rights. As a result, they are the only dry cleaning establishment in Guelph that is legally permitted to use the distilled, liquid silicone solvent solution. This puts the business head and shoulders above their local competition in terms of both innovation and environmentally friendly behaviour. King Cleaners prides itself in staying atop the industry and continues to do so by keeping up with the latest cleaning technology. Staying ahead of the game isn't the only commercial benefit of the silicone solvent however, as it also lends itself to reuse.
"Roughly speaking, we would do 1500 pounds of dry cleaning to 1 gallon of environmentally friendly solvent, which is at the top of the industry."
Lalani also stated that being able to distill, filter and re-use the solvent to the extent that they do allows them to put money back into the business and therefore sustain themselves. In general, the environmentally friendly solvent has brought increased efficiency to King Cleaners' dry cleaning process as well as giving them a competitive advantage. In fact, Lalani mentions the rise of "knockoff" products within the industry. This may be a result of other businesses being forced to adapt, though many seem to be doing out of necessity rather how King Cleaners is approaching things: with the environment and responsible action in mind.
Social and environmental benefit
King Cleaners's efficient, environmentally friendly dry cleaning system has brought upon numerous environmental and social benefits. Of course, the primary environmentally friendly benefit that separates King Cleaners from its competitors is the liquid silicone solvent brought up so often already. The special machinery the company uses specifically compliments their solvent and leaves clothes vibrant while avoiding deterioration of fabrics. These zero emission, hybrid washer/dryer machines are manufactured to be energy efficient and consume significantly less water than most competitors. The company also uses biodegradable dry cleaning bags to assist the customer with proper waste disposal. Overall, King Cleaners uses environmentally friendly cleaning compounds that are said to be "so gentle that you can use it on your face". The extent to which King Cleaners has gone to ensure their process is environmentally friendly is apparent. From the solvents used to the machine employed and everything in between, the business has gone the extra mile to provide dry cleaning that is significantly less wasteful and harmful to people's health compared to the competition.
Since 1991, King Cleaners have cultivated a reputation of being an environmentally friendly company that also provides a quality service. Guelph has recognized the efforts that Lalani and his business has put forth to better the environment and reinforce sustainability in the community. Customers have shared their pleasurable experiences at King Cleaners and, as mentioned previously, have spread the word about the company's good will and environmentally friendly cleaning via extensive word of mouth.
Interview
Ayaz Lalani, Owner/Manager
Keep this story going! Share below!
Located in the heart of downtown Guelph, King Cleaners has been providing exceptional, environmentally friendly dry cleaning services for years. This success can be attributed to the company's use of a distilled, liquid silicone cleaning solvent rather than traditional chemical solvents. This solvent is a part of the GreenEarth process, which pursues environmentally friendly dry cleaning without sacrificing the quality of the cleaning or the clothing afterwards. This environmentally friendly approach has pushed King Cleaners to the forefront of both the dry cleaning industry and socially responsible businesses. They play a vital part in tackling the rising issues of climate change and the responsible, sustainable consumption of our world's natural resources.