Dream Tree Card and Free Meal in the Restaurant
Real Pasta
Overview
Korea's per capita income was over $ 31,000 as of 2018. In 2019, the government has officially abandoned the status of developing countries. In this way, Korea has achieved remarkable economic growth for about 70 years.
Nevertheless, Korea's relative poverty rate in 2018 is 16%, which is still a big problem and some people still have to spend their day without sufficient food. The government is equipped with various safeguards such as welfare policies. But it is clear that blind spots are everywhere and some of these people are still spending days hungry.
Author
NARA KIM
School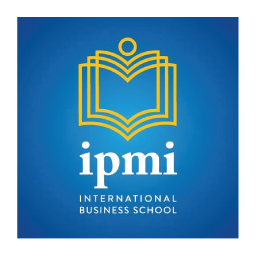 IPMI International Business School
Professor

Amelia Naim Indrajaya
Innovation
The owner of Real Pasta, Mr. Oh, made a Dream Tree Card for needy kids. It looks like a coupon to a regular guest. However, to get a free meal, these kids must obey some rules. 'Come in without hesitance, say what you want to eat no matter how much, and show a smile when you are finished eating'. It is okay to come every day, and if you come in with a smile, you are always welcome.
Inspiration
One day, Mr. Oh was very upset when he heard there are still hungry kids, and also hungry adolescents. He was introduced to an innovative and unique payment system that he never had before. He was convinced, and said: "I don't want to postpone what I can do in my life."
The first children who came to eat pasta asked, "Is this real?" They kept asking it. And he says "I heard that there are some restaurants that don't allow kids with VIP card to eat during busy times. But not here!"
Overall impact
Mr. Oh did not stop here and made a bigger wave. It is called the 'Good Influence Project'. Owners of various businesses with the same way of thinking began to participate. Various restaurants, hair-cutting salons, photo studios and more. At present, about 600 different shops provide food and services free of charge to youths who have the Dream Tree card.
Business benefit
So is Mr. O's Real Pasta restaurant profitable? Is this a sustainable business model? How can you keep a restaurant profitable, when you are giving away free meals?
In conclusion, yes it is profitable. The story, which is known through social media, gets a positive response shown through a huge increase in restaurant sales. Recently, the restaurant opened its second branch to expand its business. Guests talk about this restaurant. "I didn't know that this restaurant was so delicious. I think their taste is better because their contribution is good." So Real Pasta restaurant is now a very special Italian restaurant in front of Hongdae.
Social and environmental benefit
The Real Pasta Italian restaurant becomes well known. People praise the taste of food because it is really good. They also share their experiences on their social media and recommend the restaurant to their friends.
From another point of view, this can be a very good marketing method. Mr. Oh's intentions were pure, so people trust him. The same is true for more than 600 owners who participate in the Good Influence Project.
Real Pasta restaurants started their social contribution activities with pure intentions. And they introduce their actions to the people. As a result, people have started to care about hungry children, and his business is growing.
Here is the key. Even small businesses can be very strong if they are recognized by customers through their processes and social contribution activities.
Interview
OH IN TAE, Owner
Keep this story going! Share below!
Real Pasta
Seoul, KR
Business Website: https://N/A
Year Founded: 2016
Number of Employees: 2 to 10
There's an Italian restaurant in Seoul. Real Pasta is the name of a restaurant. It is building a good reputation by giving free meals for hungry kids and adolescents.