Don't Judge Those With Disabilities
Re-Employ
Overview
This story portrays individuals who have disabilities and are able to work in a work place environment. It shows their operations and how they support each other; volunteers and colleagues. This story conveys how capable disabled individuals are working and developing themselves to be part of work force.
Authors
Miriam Mohamed
Amy Irwin
Amy McCulloch
Heather Frame
School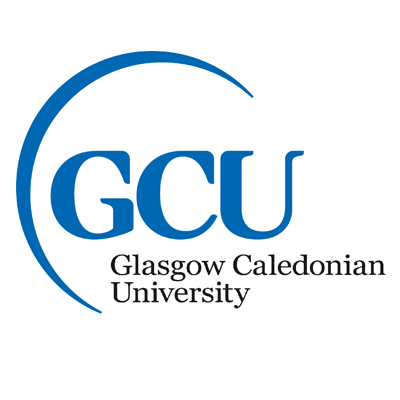 Glasgow Caledonian University
Professor

Alec Wersun
Innovation
The innovation of Re-Employ started over 2 years ago, when Remploy factories, who employed people with disabilities through sheltered supported employment, were permanently closed due to Government decision to remove funding from sheltered employment projects to mainstream industry. Re-Employ was created for 5 individuals who had always "lived to work", giving them a purpose within society. 100% of the Re-Employ workforce have a disability with the continued support from the founder Irene Donaldson, and this creates an innovative and inclusive employment opportunity. This company helps decrease the 35% unemployment gap between people with and without disabilities within the UK.
The creation and production of bespoke gift and hand produced gifts offers the employees the opportunity to progress as an individual in aspects of confidence and skills. This can develop into new employment elsewhere, further reducing the gap in disability unemployment. With over 6.9 million working aged disabled people in the UK, Re-Employ actively combats this issue. The Re-Employ can be expanded to a bigger organisation if the correct funding is put in place, and could offer this help and work for many more people with disabilities.
Inspiration
Irene Donaldson worked with the Department for work and pensions as a disability employment adviser and worked in conjunction with Remploy prior to the factory closure. After the factory closed the inspiration came for the business after the "Connect" programme with BRAG as the lead partner and successfully placing the remainder of the employees into other employment options but left the five most challenged struggling to attain employment. Re-Employ's employees had worked at Remploy on average of thirty years and were "lost" but extremely anxious to work.
The name Re-Employ was a play on their previous employment and this gave the employees the chance to be "Re-Employed" at a company which allows them to build their skills and confidence in a safe working environment. The Re-Employ logo features the Celtic symbol for hope, showing that the business has hope in what they can provide for both employees and the community. Re-Employ's Facebook page describes the company as one who "employ people with diverse individual needs to gain skills in the workplace" Re-Employ gained charitable status as a Social Enterprise in July last year. Throughout the interview Irene and Colin discuss how they support the individual needs of their employees and make "reasonable adjustments" to make them comfortable while working hard within their health capabilities - "It's just a case of concentrating on the abilities the person brings rather than the disabilities.
Overall impact
The company that was reborn from Remploy aims to create sustainable employment for disabled people and as supervisor Colin Cuthbert expresses "the 20th Century was Remploy -Re-Employ provides forward thinking in both social and business affairs, whilst being environmentally sustainable. The organisation's aims reflect Sustainable Development Goal (SDG) 8 "To promote and sustain economic growth, employment and decent work for all" and Goal 10 "To reduce inequality within and among countries".
In addition, the business benefits the community by supporting local disabled people through their "complete challenged work force" and in return, the Fife community and council offer their support. This support is specifically highlighted via social media where Re-Employ frequently receive appraisal and see their audience expand.
People with multiple challenges have a huge personal barrier to overcome and employers can be reticent in their thinking of the challenges these people bring, without thinking of the positives - for instance a committed workforce who achieve their very best within their health capabilities. Reasonable adjustments within a work place can and does make a huge difference with little or no cost to employers.
Re-Employ is an ambassador for involving the disabled in the workforce and their progressive approach to business acts as a role model for other forward thinking businesses and sets an example where others can strive to mirror their commitment.
Business benefit
Re-Employ employs people with disabilities who are a loyal workforce. Irene Donaldson ensures time is taken to appreciate the work these employees do and makes a point of thanking and encouraging them. Re-Employ acts as a haven for these people, where they can work; knowing there is support within a safe working environment for them.
Re-Employs audience is growing through their social media and word of mouth for their customers, and the company is flourishing as client's satisfaction for the products is growing. Volunteers are paramount in helping the business flourish and Caroline Mullan was one of the first volunteers and has remained a leading influence within the company. With Fife Council, Scotland providing advice, the local community offering their aid and businesses taking an interest in the company, more opportunities will open for Re-Employ in regards to funding, expansion, investment and much more.
Re-Employ began operating in 2015 and is still progressing with their financial profits, their financial impact on the community and their company. BRAG were a huge help with initial start-up help and support. Keith Gorman of Black Rose Design continues to support the workforce through training and mentoring the laser operation. Re-Employ is grateful for these organisations who have been a great catalyst in the progression and growth of the company.
Social and environmental benefit
Re-Employ has a positive impact on both the local community and the environment around them. Firstly, recycling is vital for each employee to take forward. Due to the type of activities carried out such as wood carving and designing mugs, waste disposal is always done in a correct manner to protect the environment and local wildlife. Any unwanted stock is donated to local charities such as Age UK or Salvation Army.
The inclusion into society for individuals with a disability means they are able to offer a great skill set, along with opinions and ideas that they may not have had the opportunity to express without this innovation being created. There is a job for everyone in society and if there are reasonable adjustments and support within the workplace, people with any disability or challenge would be able to succeed in employment.
The image of this company is gradually achieving recognition - earlier in the year an Early Day Motion was granted from the House of Commons- a recognition for the company vision and work being taken forward. The perception of employing disabled people as a negative concept is slowly but surely being transformed by Re-Employ. The current employees are dedicated people who take pride in their job with exemplary attendance at work. This Re-Employ workforce has a lot to offer and give 100% effort with their job roles daily.
Interview
Irene Donaldson, Founder/Manager
Keep this story going! Share below!
Re-Employ is a company based in Fife in eastern Scotland, where the entire workforce, who all have a disability, hand produce bespoke gifts and merchandise. Irene Donaldson the founder of Re-Employ, gave a group of five individuals with multiple disabilities the opportunity to continue in employment after being within a supported sheltered working environment for an average of thirty years. Morale and confidence was low just a short eighteen months ago. The business has had invaluable help and support from BRAG (Benarty Regeneration Action Group) and has been mentored by and is a sub-contractor for Keith Gorman of Black Rose Design. More importantly Re-Employ would not exist without the 5 hardworking individuals known as the Fab 5-Karen, Katrina, Roberta Cass and Ian who excel at what they do within Re-Employ. They are confident in their ability to provide high standard, personalised and bespoke gifts for a vast range of customers. As an organisation, Re-Employ's main aim is providing their workforce of five employees, with the opportunity to be inte-grated into society through sustainable employment. They forecast that the company will expand and create much needed employment for individuals with disabilities.