Doing business with a higher purpose
ECHOstore Sustainable Lifestyle
Overview
"Sustainable lifestyle has become a norm, not a choice," Pacita Juan.
For Pacita Juan, one of the founders of ECHOstore, starting a business that offers eco-friendly products is the right thing to do, and doing business not just for profit is food for the soul. ECHOstore is a social enterprise and retail store carrying green, fair trade products created by small community groups from all over the Philippines. Their innovation and sustainable ways of doing business are essential factors that helped them achieve several UN Global Goals: Good Health and Well-Being, Gender Equality, Decent Work and Economic Growth, Sustainable Cities and Communities, and Responsible Consumption and Production.
Author
Danish Bernadeth Mahusay
School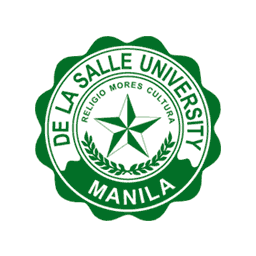 De La Salle University
Professor

Pia Manalastas
Innovation
The innovation of ECHOstore focuses on three significant aspects:
1. Retail Innovation
They sell eco-friendly products that promote a sustainable lifestyle and help small communities have markets for their products. ECHOstore founders also have a background in working with different non-government organizations and other social enterprises where they met most of their entrepreneurs. These entrepreneurs are from small communities who usually offer homemade products such as virgin coconut oils, taba ng talangka (crab paste), coconut sugar, different kinds of teas, coffee, etc. When they partner with ECHOstore, they could offer their products in the ECHOstore retail stores, ECHOstore website, and other online platforms. Enabling them to reach the market they thought they could never serve.
2. Bridging the gap between creation and distribution
They also opened a small foundation where organizations and small community groups could partner with them to help entrepreneurs. Their partners like Peace and Equity Foundation, Palawan NGO Network, Canjulao League of Women, the New Zealand Embassy, and PBSP worked with them to develop their beneficiaries' products.
Moreover, empowering these women of the small communities through business opportunities has been one of the advocacies of ECHOstore. They identified their entrepreneurs to be primarily women. They believe that giving them a market for their product would be a way to empower them. If they are with ECHOstore, these women from small communities can sell their products to market through ECHOstore's retail stores, ECHOstore website, and other online platforms.
3. Changing how franchising works in the Philippines
They also innovated franchising in the Philippines. Usually, when you franchise in the Philippines, everything should be the same, including the products and processes. ECHOstore offers licensing agreements to their partners, wherein if they believe in the idea of ECHOstore, they could enter a license agreement with ECHOstore. Currently, ECHOstore gave licenses to stores in Cagayan De Oro and Davao.
Inspiration
"A high point in life is when you still have a purpose and if you are still serving the purpose of your business. It's when you stop doing your mission. Then you could pack up and close your business" – Pacita Juan.
Way back in 2008, when ECHOstore started their business, the word "Sustainable" was unfamiliar to most people, and they had to keep on defining it to their audience. Moreover, no companies offered eco-friendly products, and there were no stores selling products from small communities. They felt that nobody was offering consumers eco-friendly product alternatives and felt that small communities could not sell their products; most would still need to go to trade fairs to market their product. They started ECHOstore because they thought it was the right thing to do, and it's about time to start with the change. They wanted a place for eco-friendly and natural products where one looks for these to sustain a lifestyle that cares for the environment. Moreover, they also wanted to help small producers, craftsmen, and artisans get to markets they have never served. They wanted a business that is more than just profits -but rather a business that thinks of the Triple Bottom Line – Profit, Planet, and People.
Overall impact
"A better world is where people don't think only about money. A better world would be where people have time to think about other people, where people think about the environment. " – Pacita Juan.
In today's business landscape, more business owners are focused on making money and losing sight of the real purpose of a business. ECHOstore focused on incorporating the triple-bottom-line in their business.
Business benefit
Business is not just about earning a profit but doing something that makes you feel good. Because of ECHOstore, more business owners believed in the idea that they started. They inspired more business owners and realized that this business model is feasible and good for the environment and society.
During the pandemic, their goods were considered essential, and they never closed their business. They have their website, and they also partnered with several online store platforms so more people could reach them. With this, they continued helping their entrepreneurs provide a market for their product even during the pandemic.
Social and environmental benefit
"To have a higher purpose, you also need to consider how you are helping other people" – Pacita Juan.
Aside from earning a profit, businesses should ensure that they care for the environment and society. ECHOstore made sure that they take care of the environment by offering eco-friendly products that promote a sustainable lifestyle. They use recycled magazine paper for their paper bags, and luckily, there are business owners who donate these magazines/papers to them. Moreover, their gift packaging is also made of sustainable materials such canvas pouches; sun-dried pandan leaves skillfully woven by craftspersons (tampipi baskets); plain-weave cotton bags (katcha bags), etc.
They wanted to help other people and for them, helping others means assisting entrepreneurs who have no way of reaching the market. They empower small producers by helping them in marketing their products. With ECHOstore, these entrepreneurs have a chance to sell their products to a broader range of consumers, such as their retail store, ECHOstore website, and other online platforms. ECHOstore also offers gifts like corporate giveaways, and to promote the products of small communities, they would include these in the corporate gifts or giveaways.
Interview
Pacita Juan, Founder
Keep this story going! Share below!
ECHOstore Sustainable Lifestyle
Makati City, Metro Manila, PH
Business Website: https://echostore.ph/
Year Founded: 2008
Number of Employees: 11 to 50
ECHOstore sells eco-friendly products and helps small communities get markets for their products. By its name, they defined their store as ECHO, which stands for Environment, Community, Hope, and Organization. They wanted the idea to reverberate or ECHO to a lot of people.