Dog Treat Shop Elevating People and Pets
Finley's Barkery
Overview
Two former special education teachers, Angie and Kyle Gallus, founded Finley's Barkery in March of 2016 in order to combat the underemployment of people with disabilities. Originally starting as a classroom concept in order to help teach their students necessary work skills, Finley's Barkery has grown into a nationally recognized pet treat shop that not only serves pets, but also provides meaningful jobs to those with disabilities. At Finley's their goal is to "create paid employment opportunities for people with disabilities while dedicating 50% of net profits to initiatives providing employment training, accessibility, health & wellness, and advocacy platforms for people with disabilities."
Authors
Aimee Wiencek
Nidhi Jha
School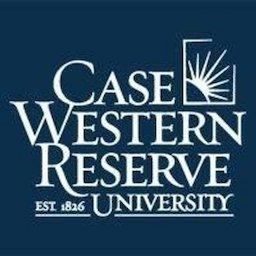 Case Western Reserve University - Weatherhead School of Management
Professors

Chris Laszlo

Gabriela Cuconato
Innovation
Finley's Barkery, a pet treat shop, was founded in order to combat the significant underemployment that people with disabilities face in the workforce. Co-founder, Kyle Gallus, explains, "People have talents no matter what. We wanted to make sure that we were channeling those talents to provide meaningful and purposeful work for those with disabilities."
At Finley's, individuals with disabilities are put in positions that they will best thrive at. At all levels of the business, Finley's is committed to seeing where people with disabilities can be assets, rather than just seeing that they fit into their inclusive mission.
Perhaps what makes Finley's so successful with their customers is their ability to follow through on their tangible mission to serve the disabled community. Finley's is consistently working to partner with inclusive treat manufacturers, hiring people with disabilities at both a store level and executive level, and, most importantly, is continuing to influence the pet treat industry to "reevaluate what it means to be inclusive and to start changing some of [the industry's] hiring practices."
It is this dedication to the disabled community, in addition to their delicious pet treats, that has enabled Finley's to capture the attention of many dedicated customers, including those of celebrity status such as Ashton Kutcher. The platform for inclusion that both Angie and Kyle Gallus have created has enabled and encouraged others to "go out, tell their story, and share their talents."
Inspiration
The idea for Finley's started in 2010 when, in trying to solve the problem of providing her disabled high school students with necessary work skills, Angie decided to take advantage of the kitchen that was above her classroom. Angie explains, "When the kitchen became available, a light bulb went off. I decided to go for it and applied for a grant in Minnesota. I was awarded it and before I knew it, I was running a dog treat bakery within my classroom."
Quickly, Angie's idea to teach practical skills for her special needs students became a reality. "We would bake three days a week, and then the other two days we'd go deliver the treats or we'd work on marketing or on budgeting," she explains. "The students had to punch in like a real job."
However, once Angie had to switch to teaching elementary school children, the business went away. It wasn't until former students, years later, reached out asking when they would be able to bake treats again. Feeling inspired from their former students' enthusiasm, the Gallus' had the students over on Valentine's Day of 2016 to make more dog treats.
"The day was so much fun," the couple recalled. "But when they left, I realized that made me kind of sad, because neither one of them had a job despite them being more than capable of working. We knew at that moment, we needed to do something to make a change."
After luckily finding an inexpensive kitchen, the couple officially started Finley's Barkery in March of 2016 and have been able to provide jobs for those with disabilities ever since.
Overall impact
Finley's Barkery strives to create meaningful employment opportunities for people with disabilities. While this started off as a class project, Angie's former students reached out and asked her to bake dog treats a few years after she left her teaching job. These students did not have a job yet and wanted to do something to make a change. Finley's Barkery has consistent, positive reviews from their customers. However, the greater impact that this company is making has to do with the lives of their employees with disabilities.
Finley's Barkery offers a variety of diverse job opportunities for people with disabilities. This includes warehouse work, sales work at their stores, and community advertising to name a few. The main goal is to understand where people with disabilities can be assets and how they can help others be better. Their job opportunities are directed specifically at people with disabilities and how they can fit in with different teams at Finley's Barkery.
Since 2016, Finley's Barkery has created over 9,000 hours of paid employment opportunities for people with disabilities through their Ambassador Initiative. They also dedicate 50% of net profits to provide employment training, accessibility, health and wellness, and advocacy platforms for people with disabilities. Through Finley's Barkery, each employee is able to make a meaningful impact on the company and community as a whole.
Business benefit
This mission is a significant portion of the business because that is how Finley's Barkery came to be. This started out as a classroom concept back in 2010 when Angie taught at a local high school. Some of the students she had were lacking work skills that they would need in the future. In order to practice those work skills, she knew that she had to do something different. She had seen a similar concept while she was teaching elementary school. So the kitchen opened up and she was able to create dog treats with her special education students and they ran a dog treat bakery in her classroom. It was very similar to a real job because they were able to practice different skills that they would need to use in the future and it allowed them to apply those skills to real-world settings when they did get a job.
By working with people with disabilities, the business has been able to draw attention to what inclusivity really is. Having this additional meaning behind their business is very important because their business originated within Angie's special education classroom. It is also bringing light to the unemployment and underemployment of people with disabilities and how they can also be just as meaningful in various employment roles.
Social and environmental benefit
This business takes a huge step at improving employment and underemployment of people with disabilities in society. This is an important societal issue that needs more attention because as the world and other businesses strive to become more inclusive, understanding what roles people with disabilities can play in their companies is extremely important. In conclusion, Finley's Barkery is having a large positive societal impact by giving people with disabilities meaningful employment and diverse opportunities.
Interviews
Angie Gallus, Co-Founder
Kyle Gallus, Co-Founder
Keep this story going! Share below!
Finley's Barkery
Minneapolis, MN, US
Business Website: https://getfinleys.com/
Year Founded: 2016
Number of Employees: 11 to 50
Finley's Barkery is a premium pet brand that makes all-natural dog treats. In addition to creating and selling treats, the company is dedicated to providing meaningful and purposeful jobs for people with disabilities.