Do it Together, a Win-Win Situation
The Idea Consultants
Overview
One of the biggest projects that they organized was Slaprea, Cambodia's biggest food festival with 200 booths and more than 30,000 people fairgoers. The idea of Slaprea was established with the vision of making money while creating a positive social impact as well as conducting it as a social experiment for waste management intending to find out public opinion and behavior on trash separation, recycling, and littering.
Author
Orn Chhee Cheng
School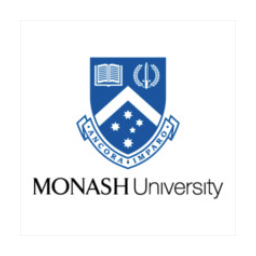 Monash University
Professor

Gitanjali Bedi
Innovation
"The event was created with the goal of becoming 100% single-use plastic-free" (Chua, 2019) where the company set clear standards for businesses and vendors to not create single-use plastic and wash their hands. This initiation assists in creating a more responsible consumption and production habit for consumers and businesses. Moreover, the organization also incorporated their health awareness campaign known as HACK, with 50 volunteers educating people about antibiotics and appropriate way of handwashing. Through this campaign, they were able to reach out to at least 1000 people, as a result, this innovation helps to achieve the SDGs in good health and well-being.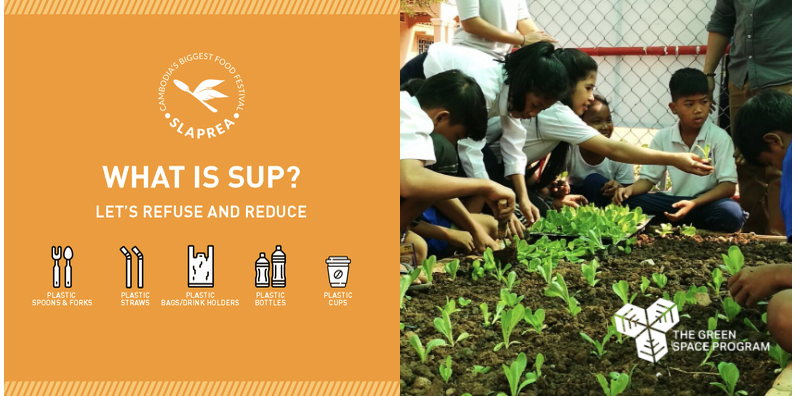 Inspiration
"Frustration was the main motivating factor for innovation" (Chua, 2019). This innovation was "sparked from the 2016 water festival in Phnom Penh where photos of trash swept into the river every night went viral" (Chua, 2019). "Frustrated about the behavioral and systematic issue along with the community, the lack of infrastructure and disposal solution for waste" (Chua, 2019). The Idea decided to "conduct a social experiment to identify the main issue where they found that 80 – 90% of the trash was food packaging" (Chua, 2019). As a result, they had set a target for their company to "reduce the trash by 20% and 100% in 5 years" (Chua, 2019).
Overall impact
The Idea constantly proves to other businesses that it is possible to make a profit while creating a positive social impact. This type of initiation helps to create more awareness and inspire businesses and consumers in Cambodia towards a more sustainable approach. They "organized the biggest community event in the country with a sustainable approach that provided great contents with the aim of bringing the community together whilst small businesses were making profits, creating a win-win situation" (Chua, 2019). The sustainable approach created a domino effect which assists in achieving a number of other SDGs as well. The innovation mainly helped with creating a more sustainable city and community where they also aimed to achieve good health and well-being as well as introducing a more responsible habit of consumption and production for the Cambodian community. The Idea contributed in achieving the SDGs aimed at partnerships for the goal and decent work and economic growth through the partnership with other businesses and vendors for the event, creating more work opportunity, profit, and economic growth.
Business benefit
The way The Idea go about their business both benefit their profit and their brand image. By creating more positive impacts for the environment through small initiation such as "reducing the amount of plastic usage in the office by using big water containers and glass cups instead of plastic bottles" (Chua, 2019), they were able to save money. Furthermore, they were able to make profits from the work that they do with clients as well as from renting out booths for their events such as Slaprea.
Social and environmental benefit
The Idea is steadily achieving their goals and "making a positive social and environmental impact by building events, campaigns and programs that supports the importance of living an environmentally conscious life, constantly encouraging their employees, clients and partners to make choices with the environment in mind" (Chua, 2019) and introducing the concept of sustainable practices to the younger generations of Cambodia with the main intention of a brighter and cleaner future. As a result, this initiation contributes to achieving the SDGs in sustainable cities and communities as more people are exposed to the idea, therefore creating a higher chance of people moving towards a sustainable way of living. The overall result for this initiation contributes to achieving climate action through awareness campaigns and events, responsible consumption and production, improved plastic disposal and reduction of plastic waste. Correspondingly, the innovation also helps to create positive impacts on life below water and life on land and working towards creating a better world for future generations.
Interview
Galeno Chua, Founder
Keep this story going! Share below!
The Idea is a social company based in Cambodia that provides services such as brand consultancy, marketing strategy, event management, training, digital services, and design services. Their mission is "to provide creative solutions that have a positive lasting social impact in areas of the Environment, Education, and Health". They are a "360 solutions agency that creatively designs and implements solutions using a human-centered approach for their clients" such as the Cambodian Government, NGO's, social enterprises and corporations (The idea, n.d.). Going the extra mile to create sustainable change, they came up with their own programs that directly interact with and help the people of Cambodia to become more sustainable through projects such as Slaprea, The Green Space Programs, and Volunteer Nations.