Diversity Innovation Promotes Inclusion
Binder Dijker Otte (BDO)
Overview
BDO has created a council, led by Patricia Gonsalves, that is focused on diversifying their workplace, and promoting an inclusive culture. This council determines strategies and recommendations that benefit the ideal workplace, through their ideas of equality and fairness. The group is made up of 5 individuals at different levels of the company and is embedded as a scope of talent recruitment.
Author
Caleb Lesko
School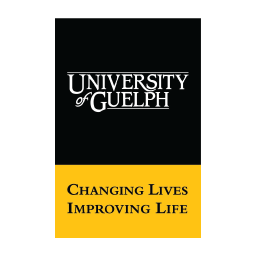 University of Guelph
Professor

Ruben Burga
Innovation
The creation of this group was made official in November 2017, and it encompasses the entire company operation. By having diverse individuals from different areas of the business, it can allow them to stay unbiased, impartial, and have a diverse and all-encompassing field of view. All raises and resumes are checked based on their physical characteristics to ensure that no unconscious (or conscious) biases are placed upon their employees or future employees. By doing so, it creates a fair and just environment, determined on finding the best candidates possible regardless of their race, ethnicity, age, gender, or name.

Inspiration
"The innovation emerged through human resources, and the senior leadership team for BDO Canada for what is necessary in today's society. It was so important for us to articulate it with policies and to support it to change the behaviours and alter the culture as we move forward as an organization" says Jon Preuter (BDO) about how this innovation was created.
The innovation was created not because it was a benefit towards the company or society (although it is), but instead because it is a necessary movement to better society as a whole as it moves toward a more global system.
Overall impact
The overall impact of the innovation is multi-faceted. There are a bevy of impacts that can be caused by such an innovation, as it pertains to the company, the employees, and society as a whole. First off, this provides a key difference between BDO and many other enterprises. This is a critical way in which BDO sets itself apart from others by showing that it promotes diversity and inclusion within the workplace and wants to further grow such a field. This betters their chances of gaining top employee talent, while bettering other facets of the world as well.
Secondly, this benefits employees, as they are ranked based solely on their performance, not by their favouritism. This allows for little-to-no bias within the workplace and allows individuals successes in the workplace to speak for them, as they are ranked on merit, not race, ethnicity, gender, age, or name.
Lastly, this can better society, assuredly. This entire system does not harm the environment, while it promotes a safer, more inclusive workplace. Other businesses can see the impact BDO has made by forming this innovation and copy their strategy of unbiased hiring and retaining processes. This innovation is for the betterment of all facets of the business world - the business, the employees, and society itself.
Business benefit
This innovation poses many benefits for BDO in both the short- and long-term. In the short-term, there are immediate impacts in terms of the level of acceptance of new company culture that is far more inclusive. This enables employees to feel safe within their workplace and understand that they are looked after by BDO at the same level as any other employee, regardless of their culture, race, sex, age, or gender.
This is critical towards the level of acceptance for new employees as well. By making it impossible to decipher between candidates by their names, cultures, etc. it allows for a fair and just decision-making process, which would support inclusion as well as equal pay. Since there is such a drastic difference in pay by gender or by ethnicity, this innovation also pushes BDO towards a future in which individuals are paid solely based on their merit, rather than by their physical characteristics.
Lastly, there is no negative environmental impact by adding this initiative, making it far easier to do for not only this business, but others as well. Additionally, it allows for BDO to retain their top talent, and retain such talent based on their production for the company. "As for bonuses for our people... it is important that we take a step back and look through the lenses of our data... to double check that there is no bias in our data from unintentional decisions" - Jon Preuter.
Social and environmental benefit
There are many ways in which this innovation can benefit society as a whole. The primary way of doing so is through the awareness this can bring to other businesses, that fair and just practices of merit-based employee and performance reviews is the future of our diverse society.
It can also show that any business can follow similar practices without sacrificing their environmentalist expectations, and they do not sacrifice productivity or performance results either. If anything, this improves such results, and proves to other businesses that this is not only a positive for their employees and firms, but rather for their bottom-line as well.
Interview
Jon Preuter, Office Managing Partner
Keep this story going! Share below!
Binder Dijker Otte (BDO)
London Windsor, Ontario, CA
Business Website: https://www.bdo.ca/en-ca/home/
Year Founded: 1921
Number of Employees: 1001 to 5000
BDO is an international network of partnerships focused on accounting, financial analysis, tax, advisory and consulting. An enterprise with hundreds of individual offices, BDO focuses on keeping their business local, while continuing to provide top-level advising and analysis.