Diversity and Inclusion
JP Morgan Chase
Overview
JP Morgan uses Enterprise Risk Management to plan, lead and organize the corporation's activities to mitigate risk. JP Morgan incorporates ERM into their business by promoting an inclusive culture. They have developed a Risk Diversity Council that serves as an advisory committee to make recommendations and provide support while simultaneously promoting diversity and inclusivity in the workplace by enforcing programs.
Authors
Maria Katsikas
Cameron Khan
Vanessa Jimenez
Matthew Kleet
School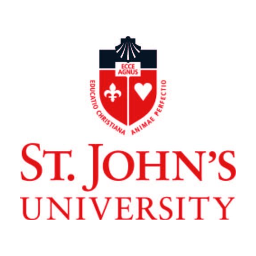 St. John's University
Professor

Charles Wankel
Innovation
JP Morgan has incorporated a Risk Diversity Council by using the tool of Enterprise Risk Management to strengthen their focus on increasing diversity and promoting inclusivity throughout the corporation. They launched this council in order to emphasize their value of a diverse workforce. They have implemented numerous programs such as the ReEntry Program, Advancing Black Leaders strategy and additionally a Women on the Move strategy which promotes inclusion and diversity.
Firstly, the ReEntry program serves people who have been on a voluntary career break such as maternity leave, providing them the resources they need to relaunch their career path. The purpose of this particular program is to rekindle a person's career, since not everyone's experience is ordinary. Everyone's path is different and can take various courses of action. Resources are provided and employees are partnered with senior employees who have gone through the same experience to serve as a guide.
Additionally, the focal point of the Advancing Black Leaders strategy is to hire and attract skilled workers from the black community. The corporation obtains such talent from the black community by taking steps in contributing and investing five million dollars into student scholarships. The money is also intended to be used for launching bias-awareness training for directors and managers to raise cognizance.
Finally, another program derived from their innovation of a Risk Diversity Council is the Women On The Move strategy. Women in the workforce often experience events of degradation and are sometimes excluded from participating in business endeavors. Women On The Move was put into practice to provide women with equal opportunities and serve as an aid in their professional lives. The areas of focus include the expansion of women-run businesses, improving financial health and encouraging career growth.
Inspiration
JP Morgan was inspired to create this council because of the significance of the employees in their business and the positive belief of diversity in their corporation. Those who have dealt with discrimination in their lives and overcome these struggles inspire JP Morgan, and fuels them to change the perception of the workforce. Making this decision has allowed them to express the importance of diversity within the company. As the world changes, people must change as well. By incorporating ERM, JP Morgan has gathered a council to make decisions with the intention of bettering the company while avoiding the possibilities of risk. Our interviewee stated, "ERM promotes an ethical climate by enforcing a moral environment and determines the level of ethics practiced within the company." By doing so, JP Morgan sets an example of how other companies should operate their businesses in order to make the world a better place. Nobody should be restricted of something because of his or her gender, or the color of his or her skin. Enterprise risk management is an extremely vital part in businesses because it manages the risk of a company's reputation and manages human resources, along with other daily risks. JP Morgan emphasizes the importance of its employees. As stated by Pamela Lipp-Hendricks, head of firm-wide executive talent management and diversity, "Our people are our most important asset." It is evident that JP Morgan cares about their work environment and the impact it has on the company. With diversity brings uniqueness, and allows for different perspectives that contribute to opportunities.
Overall impact
The reason why ERM is important to companies is because it can play a part in determining a company's health and life of a business. If a company fails to create such initiatives, there can be negative consequences. So, JP Morgan has been promoting an ethical climate, which includes a moral atmosphere in the work environment and the level of the ethics practiced within the company. This results in a direct impact on the surrounding communities.
As previously mentioned, JP has incorporated a new program called Risk Diversity Council in order to include diversity and inclusivity in the workforce, since this is an essential part in a growing business. Some of the programs they've implemented include the ReEntry program, Advancing Black Leaders strategy, and a Woman on the Move Strategy. These types of steps that JP Morgan has taken proves that they understand that the success of these programs will further advance not only the community but their business, because they are inspiring many to continue advancing themselves in their business and remaining focused on their goals of diversity and inclusivity. JP Morgan offers many examples of the success that derived from these programs such as the ReEntry program. This program was designed in order to help those who have taken a voluntary leave and wish to come back into the workforce by offering them resources and guidance from senior employees who have also been in their same shoes. One example that showed the impact these programs have had is Keita Young. She has been known for being ambitious in her career, and when she decided to take time off in order to adjust to being a mom, she didn't anticipate taking an eleven-year break. However, after coming back to work as a lawyer through the ReEntry program, she has risen to be the Vice President and program manager for the Advancing Black Leaders program, which sheds light on the importance and advancement of diversity in the work field.
Business benefit
Enterprise Risk Management is used as a tool to help companies manage and identify risks from a "top down" perspective, meaning that the board of directors is responsible for oversight of risks that may impact the company. They are responsible for taking responsibility for these risks to ensure that they are constantly being monitored and that there are controls in place to ensure the risk doesn't occur, or that there is a "cushion" to ensure that the risk does not damage the entire company. Enterprise Risk Management is also used as a tool to ensure that there is a "risk culture" in place so that every employee understands the risks that are faced by the company and can actively make sure that precautionary measures are taken. Having an adequate form of ERM in your company will also allow for a decreased likelihood for a D&O (Directors and Officers) claim to arise, which means that the investors won't sue the Directors and Officers in case there is a stock price drop and they lose money due to the mistakes of the D&O, and the insurance company will not have to pay for the legal fees that are incurred due to the cases.
ERM is a useful that tool helps ensure that the government within the company (management) is on board and understands what risks they need to be watching out for, depending on the department in which they operate. In the long run, Enterprise Risk Management can help companies escape falling victim to a similar situation that GM experienced where the company was known to produce poor quality products due to them deciding certain factors in their cars shouldn't be fixed or recalled due to it being too expensive. As a result, they fell victim to reputation damage, which could have been avoided had they had an Enterprise Risk Management system in place.
Social and environmental benefit
Besides being used to help the company mitigate risks and place controls, Enterprise Risk Management is used to help deal with the reputation risk. Reputation can be damaged for a multitude of reasons, one of them being if the company is not doing enough to help in society or to help to clean up the environment. To mitigate the chances that the company is affected by reputational damage, they take action by ensuring that employees are happy as well as having a diverse and inclusive work environment as well as holding events in which the company will sponsor a clean up to help the environment. This is all so that the reputation of the company is safe, as well as doing something good for society and the environment. As a result of trying to protect the company, they end up helping out society and building a better name for themselves.
Enterprise Risk Management is a tool that can be used to help ensure that the companies follow through with what they stand for. If a company has a mission statement in which they want to be a company that is a part of the community, then ERM is used to ensure that how the company operates stays in line with their mission statement, so consumers know who they are interacting with. Many people like when a company is more than a company and is an actual participant in society, and it helps if they do what they say they will do.
Interview
Ali-Reza Khaleeli, Control Manager
Keep this story going! Share below!
JP Morgan Chase is an American global investment bank that provides financial services. They provide solutions to investment banking, markets, wealth management and services, asset management, etc. These services cater to consumers, small businesses and more.